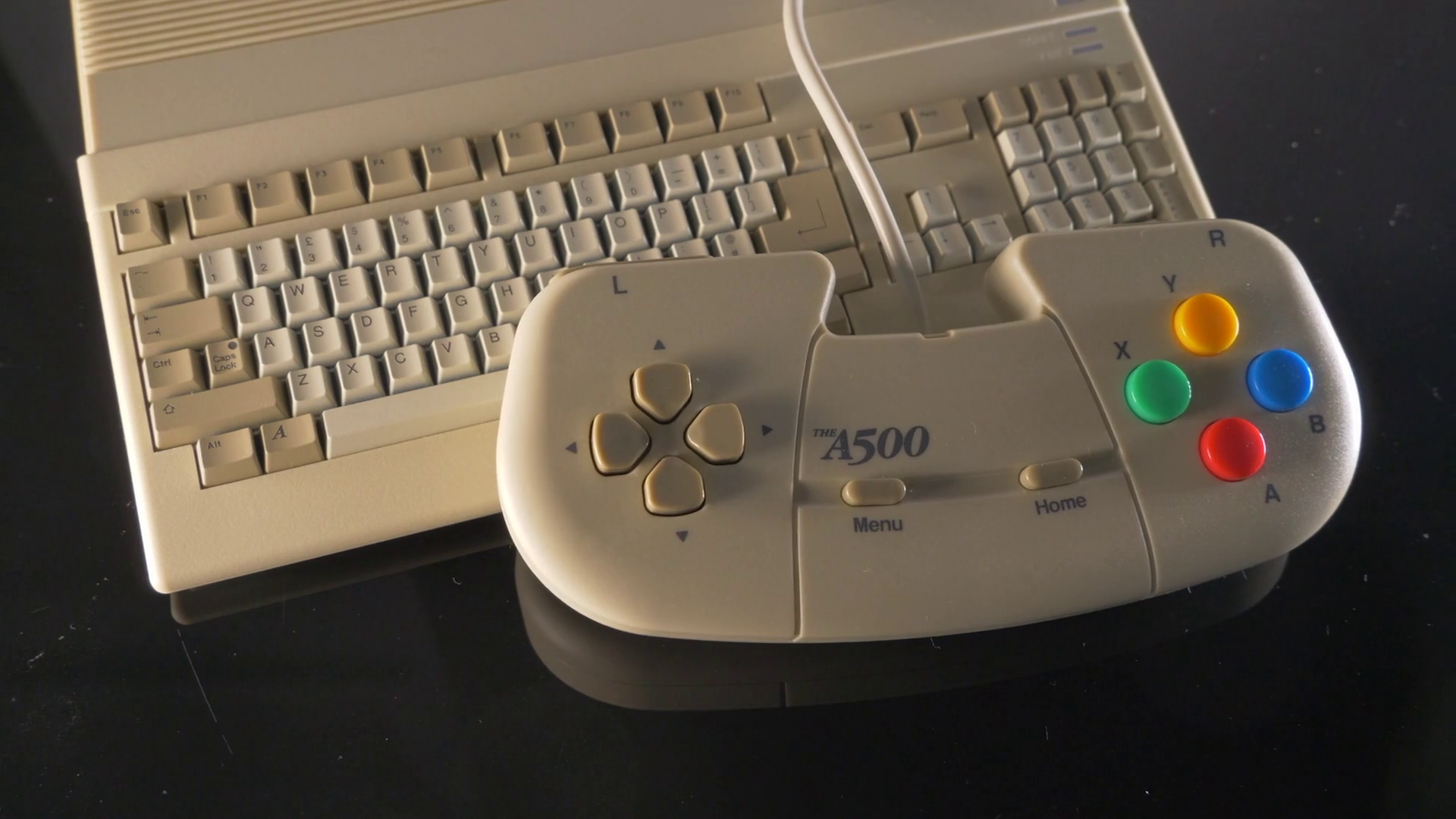 Amidst the home computer boom of the mid to late 80s, the Amiga stands out. Commodore's overpowered successor to the immortal C64, it debuted in 1985 and fostered some unique creative and technological achivements that remain notable to this day, despite the platform's unexpectedly swift downfall. Its library and software, while unforgettable to those who grew up with it, has been woefully underrepresented when it comes to retro gaming content. Now, Retro Games Ltd. has provided us with a brand new plug-and-play solution, the A500 Mini, that promises to bring easy and comfortable entry to the Amiga library to all ages and interests. Let's take a look at what it offers and how it fares.
The A500 Mini takes its inspiration from the Amiga 500, a 1987 release and the most popular of the Amiga family. The original device operated on a Motorola 68000 clocked at ~7MHz with 512KB RAM, the latter spec giving the console its name. The A500 Mini is a bit more modern, with an All Winner H6 ARM chip and Amiberry emulation software running at a base resolution of 720p. Like other recent 'mini' releases, this is a complete emulation solution, in this case closely based on Raspberry Pi 3 hardware support with somewhat higher accuracy and compatibility due to its roots in WinUAE, the de facto emulation solution for Amiga as a whole.
The A500 Mini takes direct inspiration the full-size console, with a non-functional tiny keyboard, a tiny power button, three USB ports, HDMI and USB-C for power. This is a beautiful little device that brings me some warm fuzzy feelings, and the plastic is fairly high grade, but the power button lacks feedback and feels cheap.