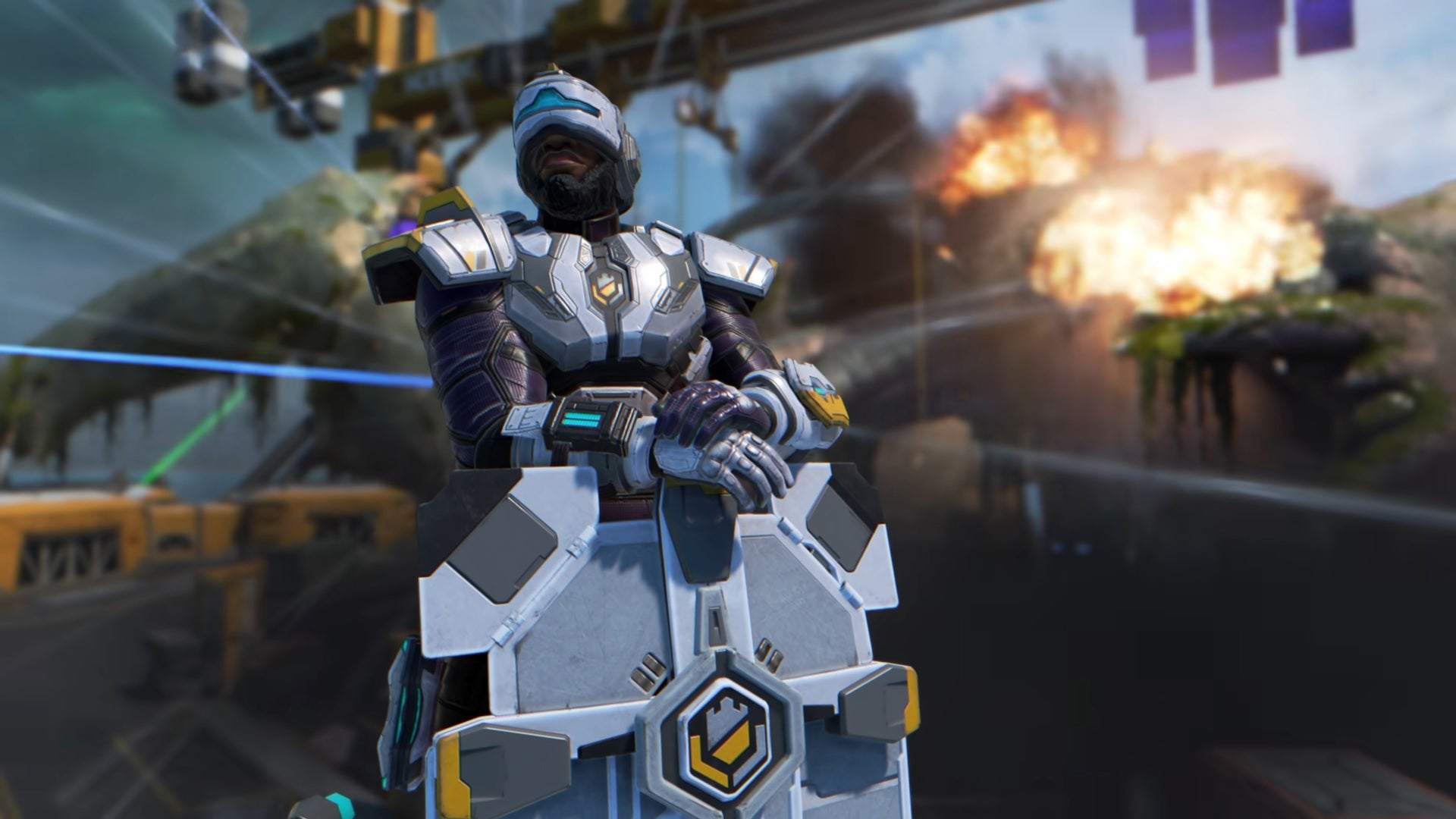 Newcastle, the newest Legend coming to Apex Legends with the release of the new season, has finally had their abilities detailed in the latest trailer leading up to the official release. A highly defensive legend that takes up a powerful support role in team compositions, Newcastle is able to jump to the rescue of his teammates unlike any other character in the game.
We've listed out his full kit below so you can get an early look at how Newcastle works ahead of the update on May 10, as well as some additional interesting info we learned about the character during an EA press event last week.
Newcastle is able to use his own portable shield to protect allies during a revival. This uses up the same charge as his own knockdown shield, so increases the value of these defensive items throughout the game if you've got Newcastle hanging around.