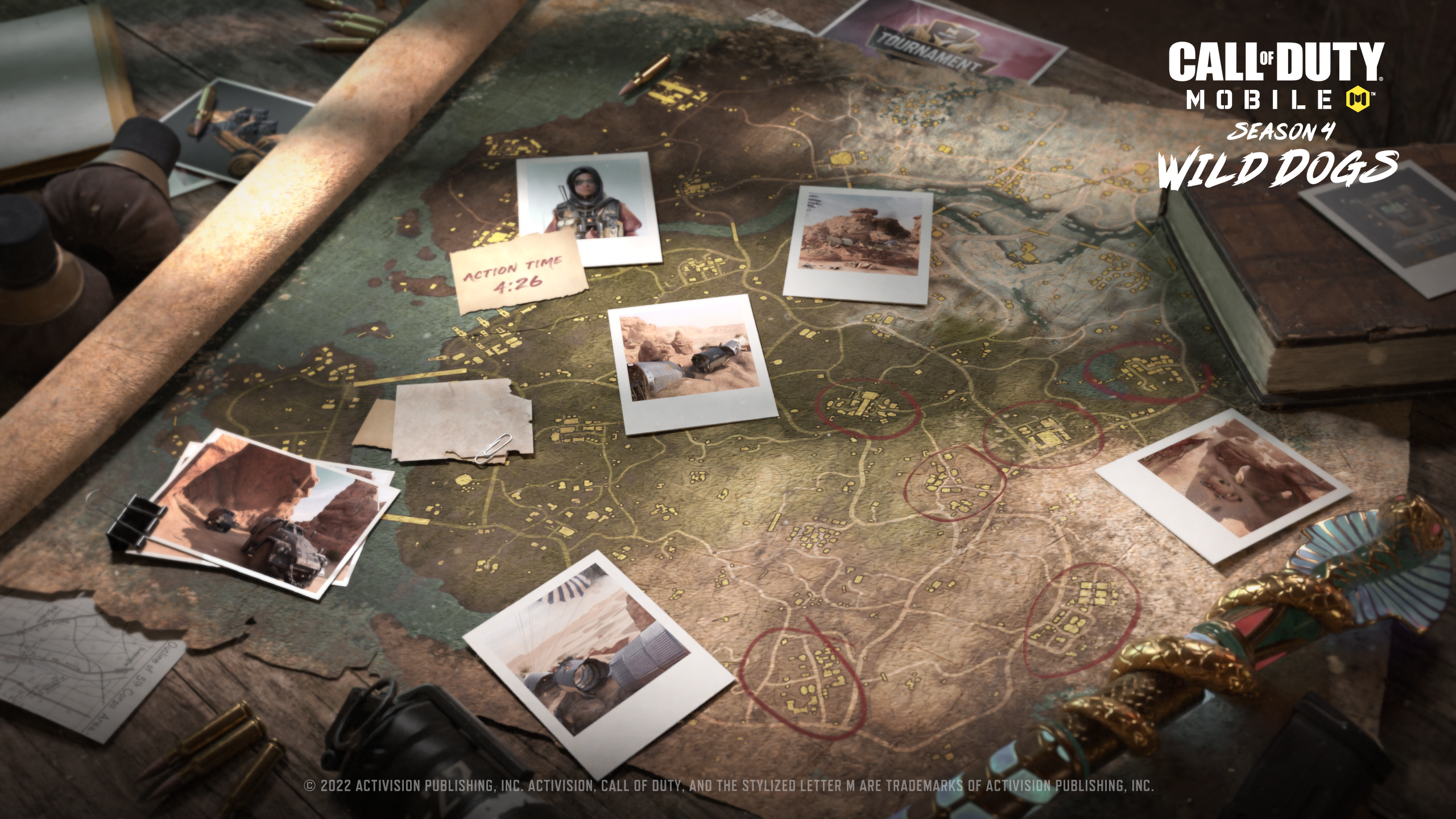 Activision has revealed what's coming up in Call of Duty: Mobile's newest season, Wild Dogs, which includes a "brand-new way to play battle royale" via its new mode, Sandstorm.
"There are no good guys, no bad guys, with only nature as the adversary," a press statement teases. "A sandstorm will appear randomly in wild areas of battle royale. Players entering the sandstorm will be challenged to avoid hurricanes and tornadoes to reach the high-tier loot and special items contained within the weather event."
Dropping on 28th April at 1am UK time, season 4 also offers two new maps – Cold War's Satellite and Modern Warfare 2019's Khandor Hideout – as well as new operators, weapons, blueprints, calling cards, charms, and COD Points, plus 50 new tiers of "Battle Pass rewards".