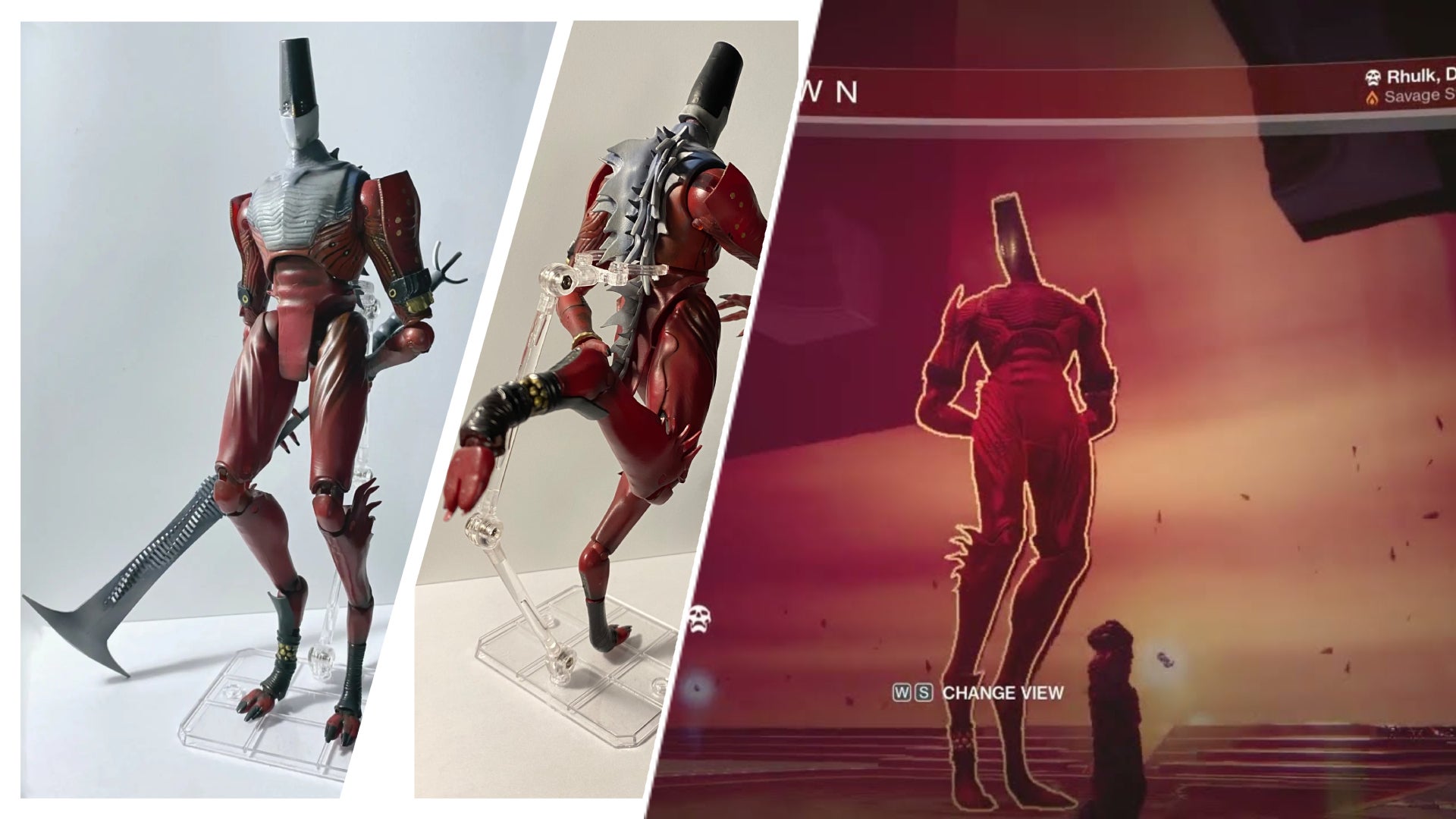 A recent Destiny 2 heartthrob Rhulk has been recreated in the real world as an action figure. Created by Reddit user LookslikeVespa, the final boss from the Vow of the Disciple Raid has been beautifully brought to life along with adjustable legs to kick any oncomers.
Over the last week, Vespa had been posting updates to the Destiny 2 reddit of their creation. 3D printed in resin, Vespa then painted the action figure with the appropriate colours and details to create the brilliant end result you can check out below. While not featured in any of the pictures, Rhulk's glaive has also been printed.
Ever since their appearance on the launch of the Vow of the Disciple raid earlier this year with the worldwide raid race, the community surrounding the game fell in love with Rhulk. Not only were they a scarily challenging fight for the playerbase, but they oozed character thanks in large part to their stylish strut and tendency to kick guardians across the room.