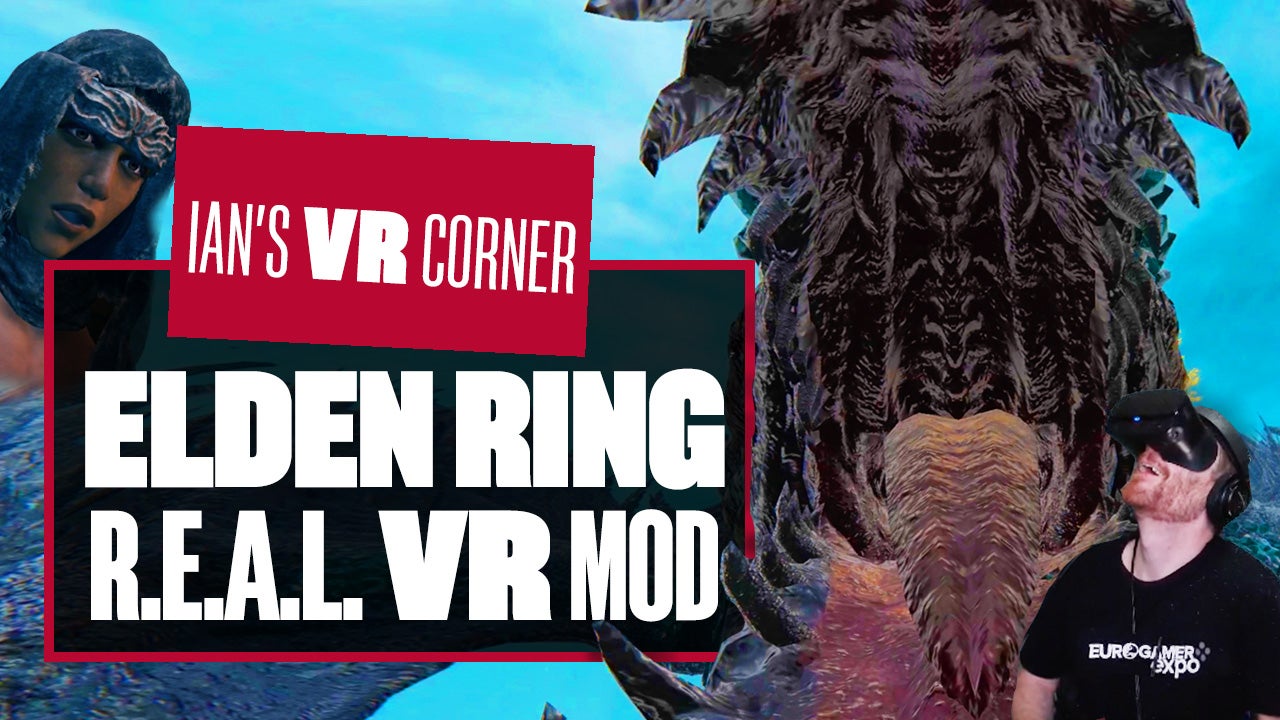 Exploring the Lands Between in Elden Ring is a mind-blowing experience as it is, but just you wait until you see this new R.E.A.L. VR mod from master modder Luke Ross in action. Experiencing FromSoftware's brutal but beautiful world from a first-person VR perspective will melt your brain quicker than the burning breath of an angry dragon!
This latest update to Luke's R.E.A.L. VR mod is now available to download from his Patreon page and it's easily his most impressive work yet. Not only does it allow you to play through the entirety of Elden Ring in either third or first-person VR but it also comes with an easy to use quick menu that lets you pause the gameplay and alter the mod at any point in the game.
You can watch me make a whole load of wonderment noises as I go face-first into Elden Ring in this week's episode of VR Corner, which you can find below these words. In it, I try out a big portion of third and first person gameplay in VR as I explore Limgrave, the Lakes of Liurnia and take on Margit, Godrick and even a couple of dragons. Oh, and I also use VR to accidentally uncover one of Elden Ring's most well kept secrets – Torrent has a realistically modelled butt hole hidden underneath his tail.