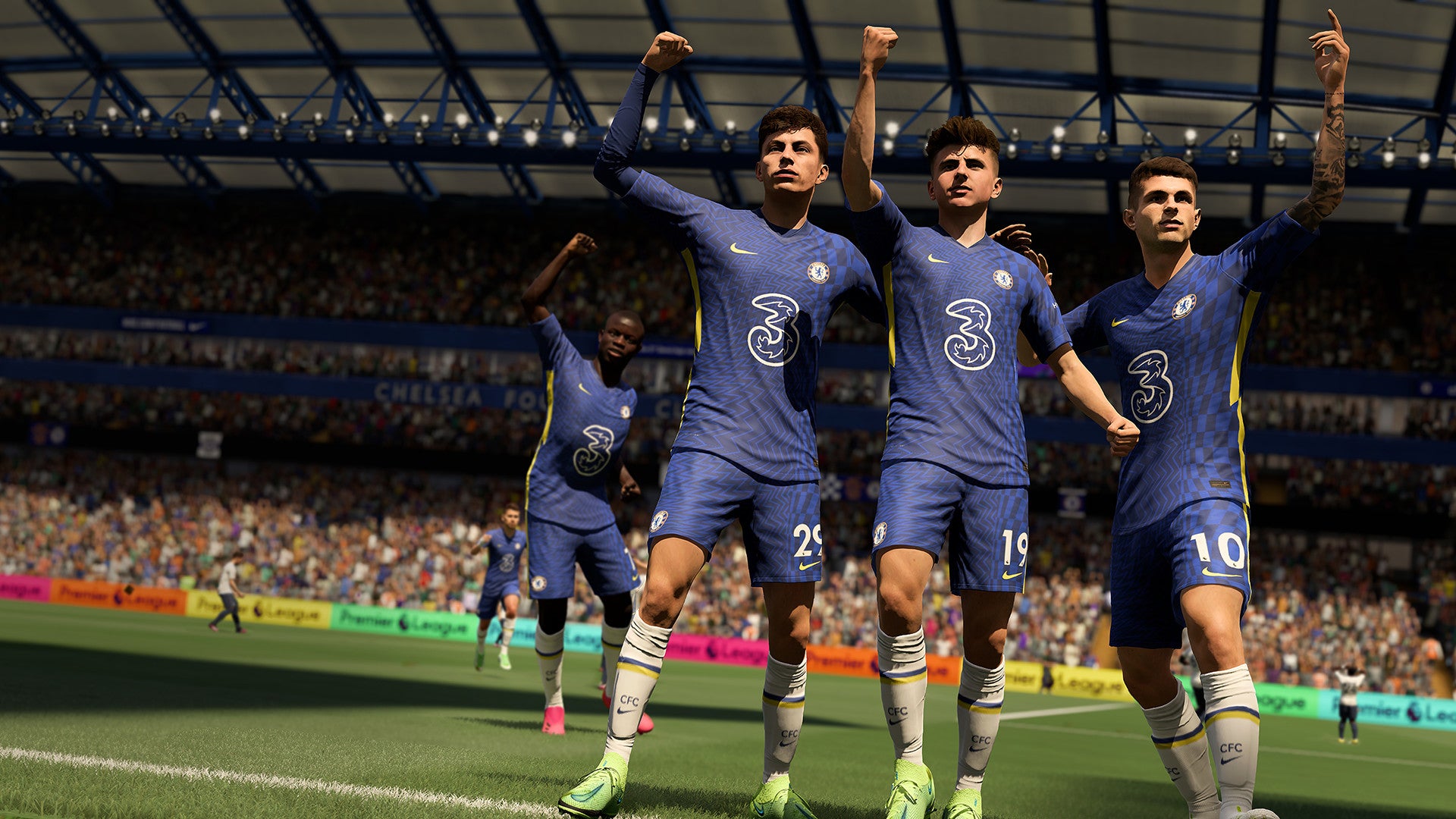 Electronic Arts has announced that "in the near future," it will be testing FIFA 22 cross-play functionality in Online Seasons and Online Friendlies.
The testing will occur on PS5, Xbox Series X/S, and Stadia. PC was not mentioned in the announcement.
Online Seasons and Online Friendlies are the only modes being tested, EA said, because, with only the two modes, it will reduce the chance of introducing new issues into the game. The company said data and feedback collected will help inform how cross-play could further be implemented in future titles.