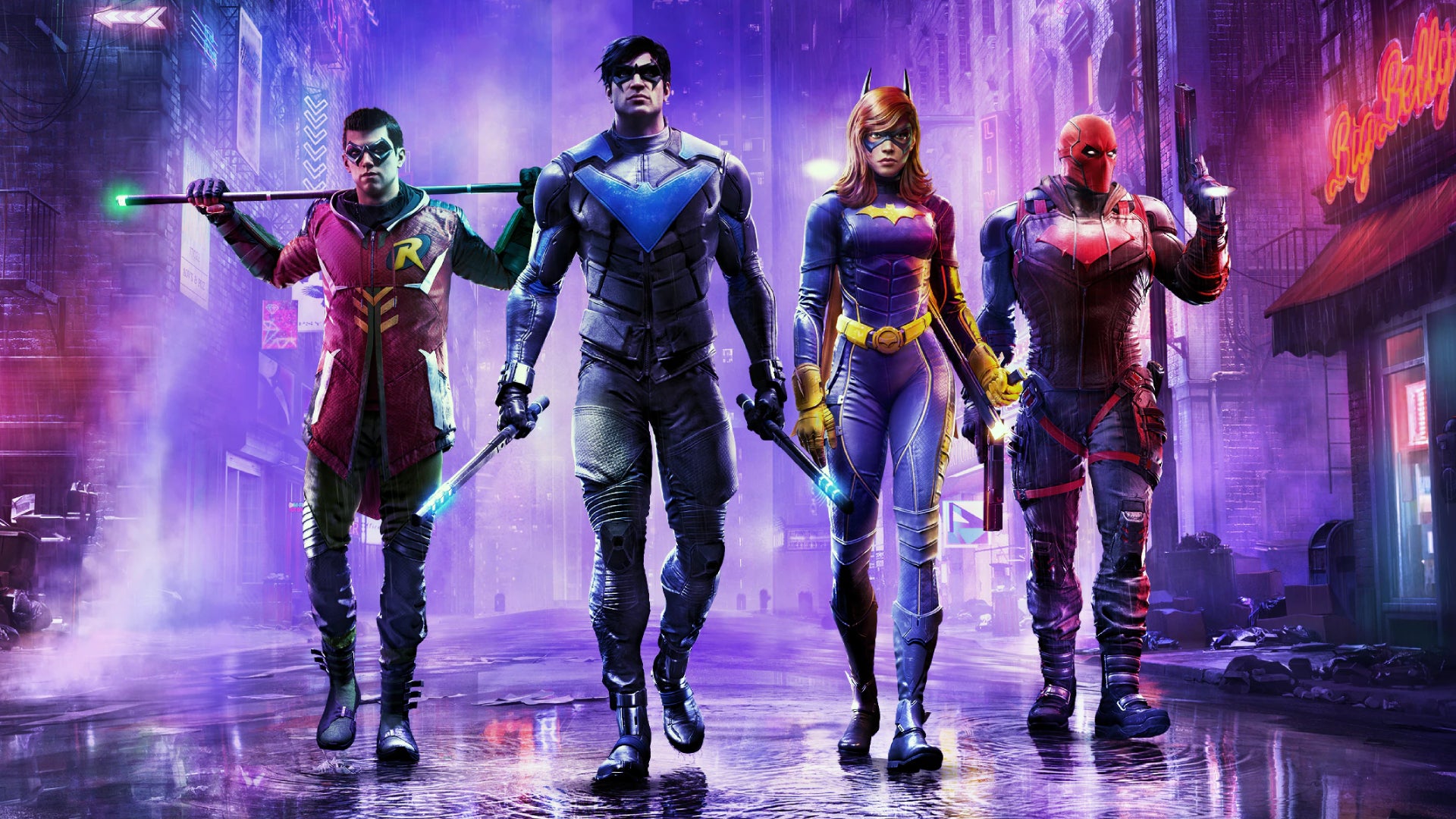 In early May, we saw Red Hood and Nightwing take centre stage in a blowout new Gotham Knights gameplay trailer from from DC and WB Games Montreal. The video was our first proper look at the game in years, and really cleared up some questions we had about the title – but does it impress? And should you care about a Batman game that doesn't have Batman in it? That's still up for debate.
One of the most concerning parts of the footage we saw was how choppy it looked. Alongside the new footage, we learned that Gotham Knights will only launch on PS5, Xbox Series X/S and PC – forgoing a release on the last-gen consoles, PS4 and Xbox One, altoghether.
Whilst that is good (it's always nice to have games that aren't constrained by old hardware), we'd have expected the footage on-show to be really impressive and flashy… not filled with texture issues and slowdown, and looking quite blurry in places. Let's put that down to this being an unfinished version of the game. For now, at least.