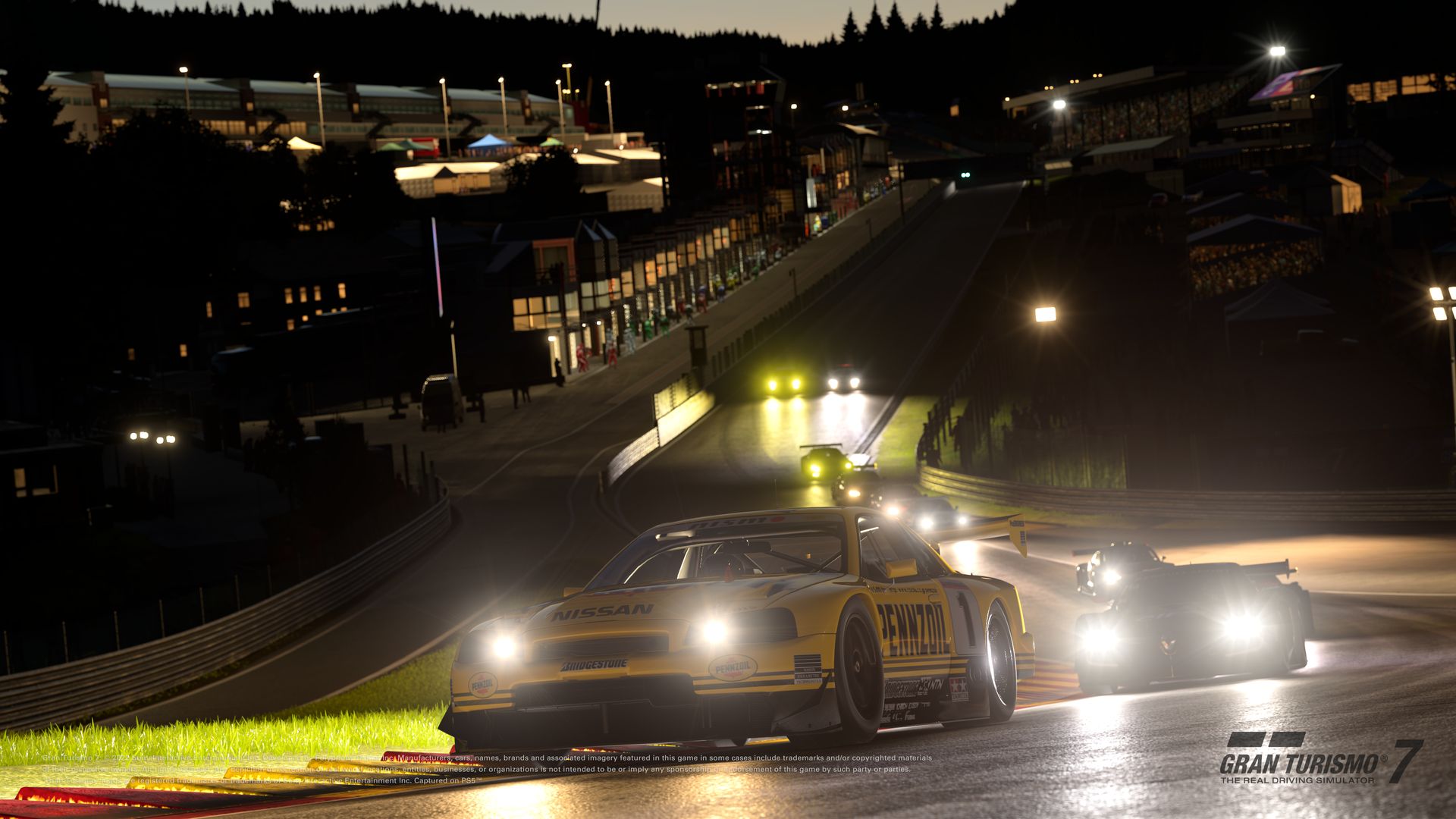 After a controversial launch and a series of updates focussed on course correction, Gran Turismo 7 got its first proper content drop today, bringing three new cars and a sort of new track into the mix, as well as a suite of fixes and new features.
Let's get the disappointing bit out the way first – the new track on offer is the 24-hour layout of the Spa-Francorchamps circuit in Belgium, which makes bold and daring changes to the layout you'll likely know well by…. Changing the position of the start/finish straight. So it's the same track you know and love, with Eau Rouge serving as the first corner rather than La Source, but this new configuration inspired by the round-the-clock race does at least suggest extended support of Gran Turismo 7's time-of-day feature.
In terms of new cars, leading the charge is the Subaru BRZ GT300 which was seen challenging and indeed conquering last year's Super GT series, and it's joined by its road legal offspring the freshly tweaked Subaru BRZ S. For lovers of kei cars there's a neat surprise in the diminutive form of the Suzuki Cappucino EA11R from 1991 (you'll find it on sale in the used car dealership).