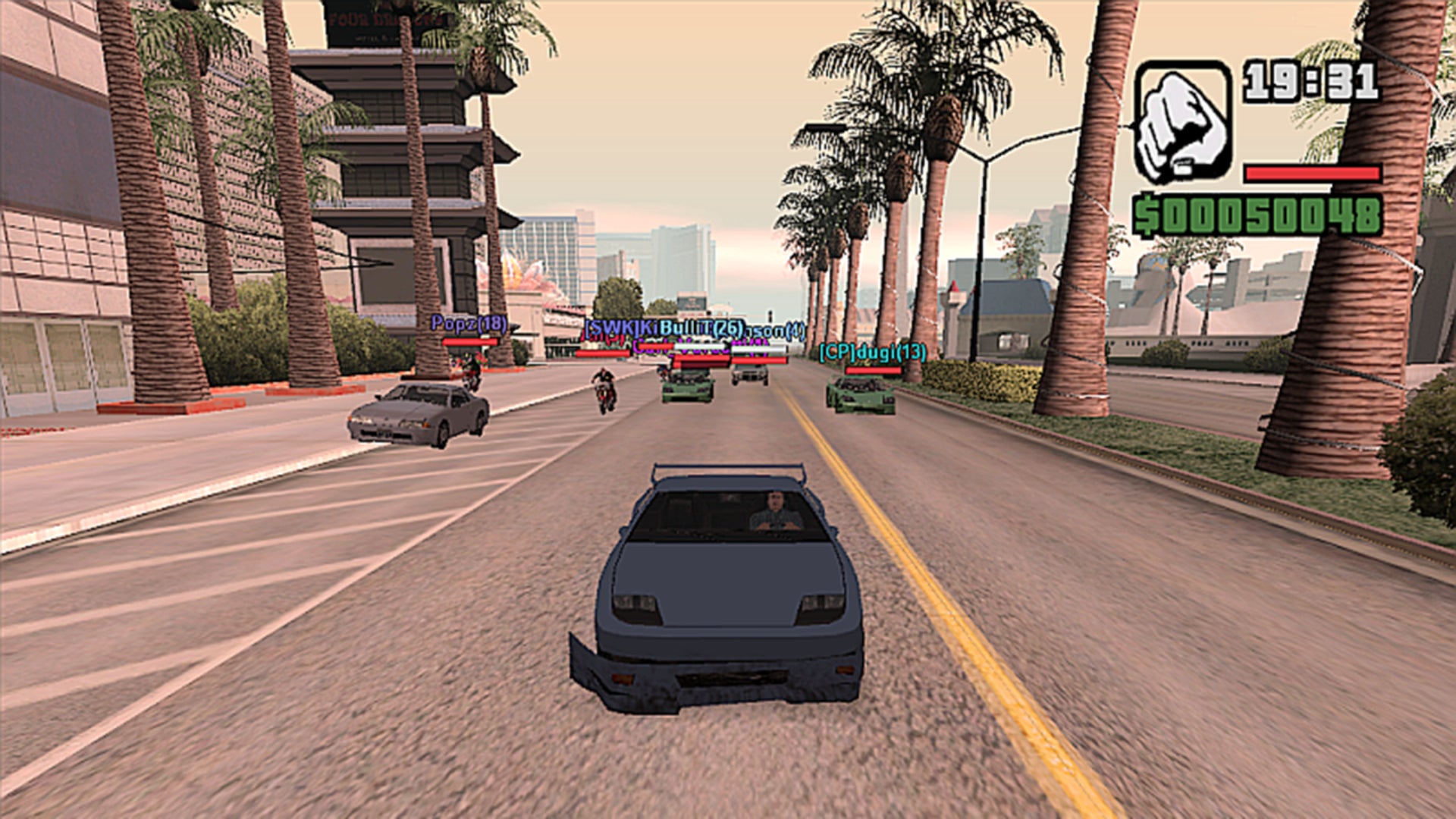 Before Rockstar Games' official online take on Los Santos and its surroundings made a splash with GTA Online in 2013, many PC players had been bringing mayhem to San Andreas beforehand, thanks to modifications that were anything but short in ambition.
Long-time GTA fans may remember – or still play – hugely successful mods such as San Andreas Multiplayer (SA-MP) and Multi Theft Auto (MTA). Somehow, after all these years and against all odds, they're still going strong and reeling in thousands of players each month – last year, nearly 4,000 SA-MP servers were active, with 25k to 40k players concurrently online on average. As for MTA, the current player count sits around 25k players online on 1,246 public servers at the time of this writing.
These numbers are especially surprising when we consider GTA Online, Rockstar's official, triple-A alternative, has been running for nearly a decade now, becoming bigger and deeper with each major content update.