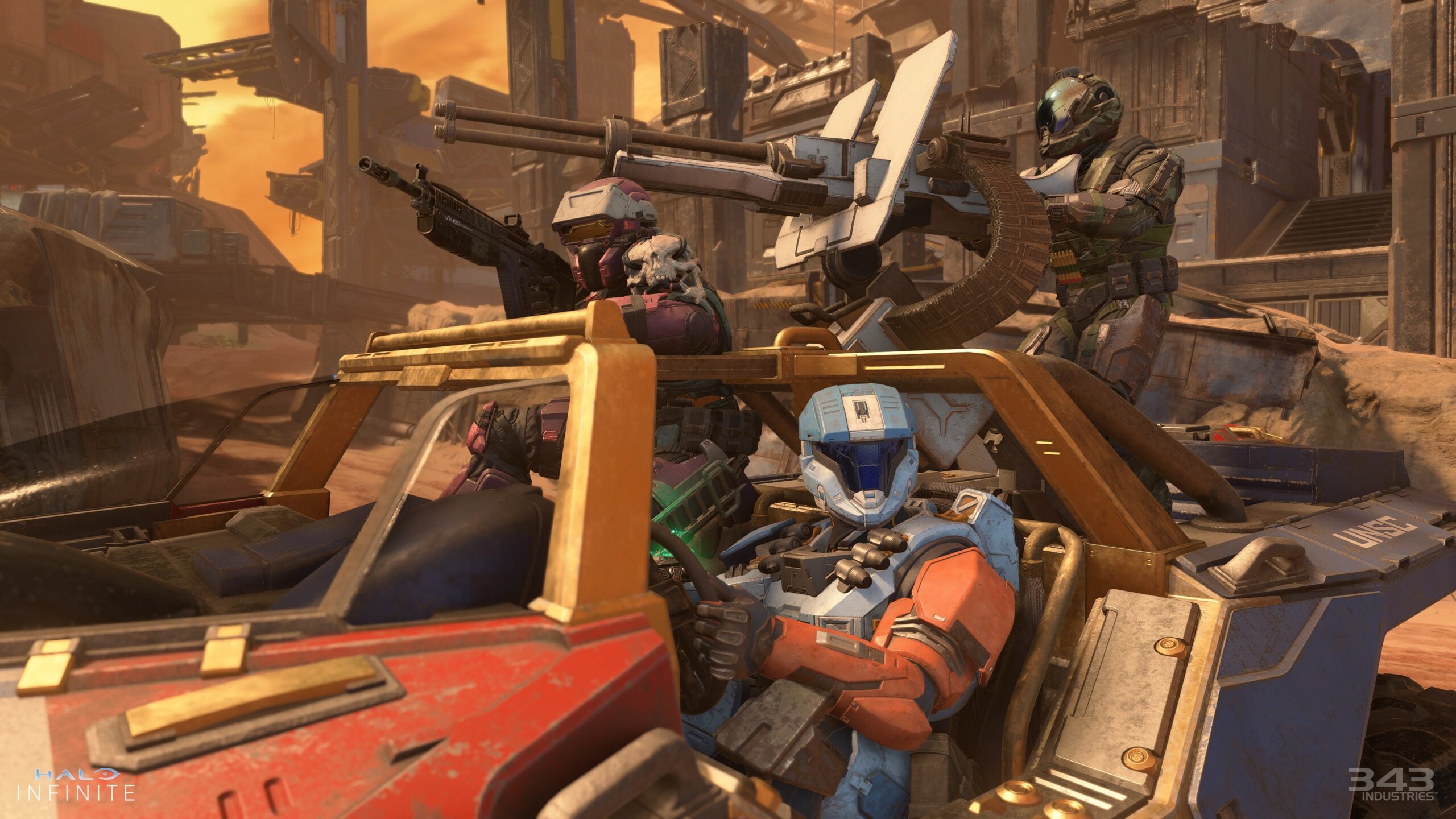 343 Industries has provided some intel on the game modes included in Season 2 of Halo Infinite.
In Season 2: Lone Wolves, you can expect three modes along with variants featuring a mix of returning favorites and something new to Halo.
One of the modes coming with the season is King of the Hill. While you may already know how the returning mode is played, this iteration comes with a bit of a twist. In it, a neutral hill will spawn on the map. When this happens, two teams will battle to take control of it to earn points. When a player enters the hill uncontested, it is captured and begins earning one point per second into a capture bar. Once a team's capture bar is full, the team will score one point and a new hill spawns elsewhere on the map.