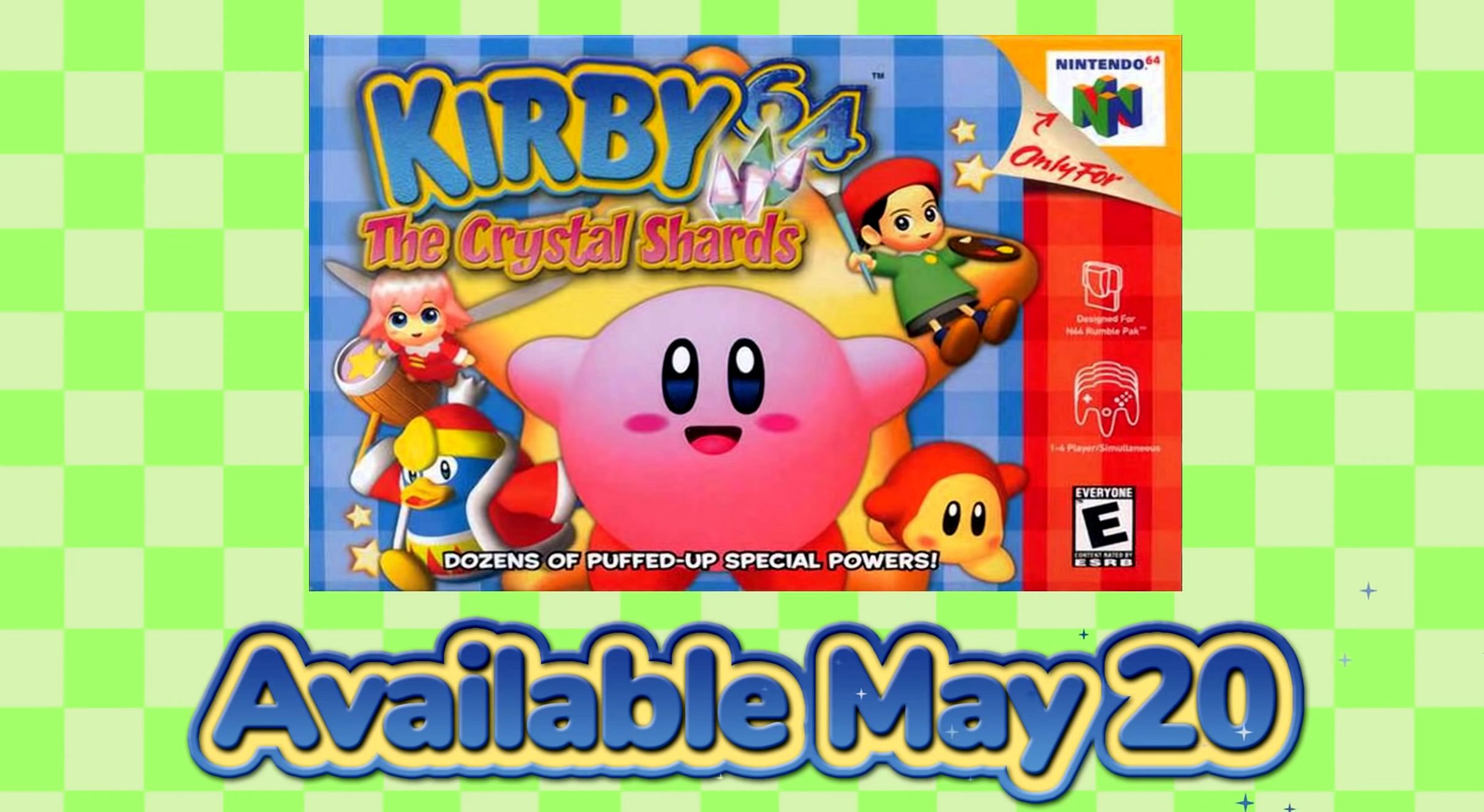 Nintendo has announced Kirby 64: The Crystal Shards will be made available via Nintendo Switch Online + Expansion Pack next week.
Coming May 20, Kirby heads to the stars to save his friends from a deadly new enemy, Dark Matter.
The 2000 platformer features six worlds split into levels and has you swallowing enemies to copy their abilities which include fire, ice or electricity. You can also mix and match to create Power Combos.