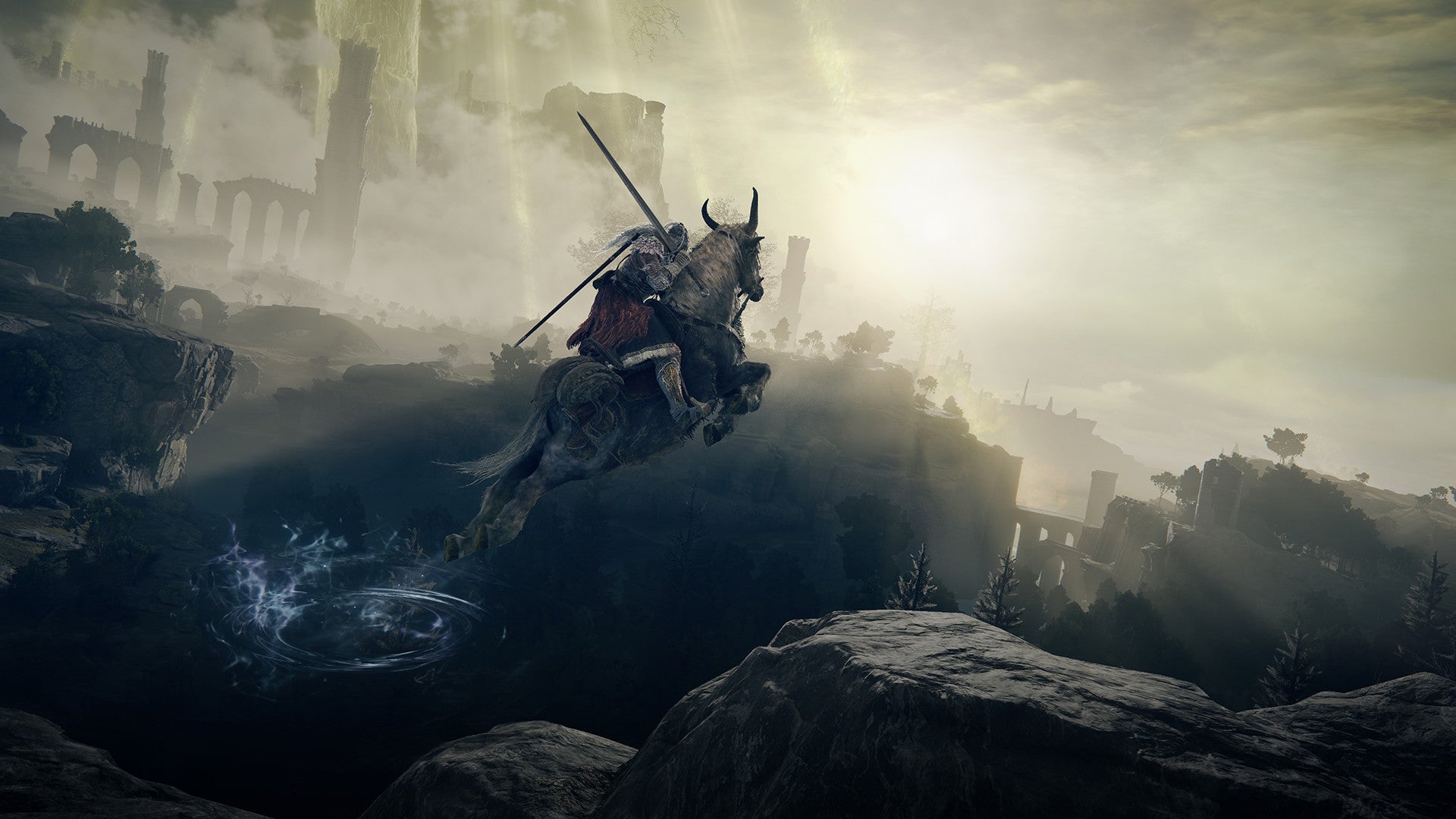 Last month, Soulsborne dataminer Lance McDonald offered Elden Ring fans a peek behind the Lands Between's ordinarily sealed colosseum doors, and now, a fresh delve inside has revealed more of what may have been planned for the currently dormant structures during development.
Elden Ring players will no doubt be familiar with the gargantuan colosseums that lie at three points on the map – one just beyond Stormveil Bridge, another jutting out from Caelid's coastline, and a third set high above Leyndell, Royal Capital. They're imposing things on the outside, and McDonald's initial boundary break video revealed, somewhat surprisingly given their impenetrable nature, that developer FromSoftware hadn't skimped on their innards either.
By following a series of intricate passageways beyond one of the colosseum's closed doors, McDonald emerged in a vast arena overlooked by a lavishly rendered viewing area. And while the discovery lead some to theorise the arenas could be intended for PvP play at some future point, a fresh delve has suggested there maybe a little more going on.