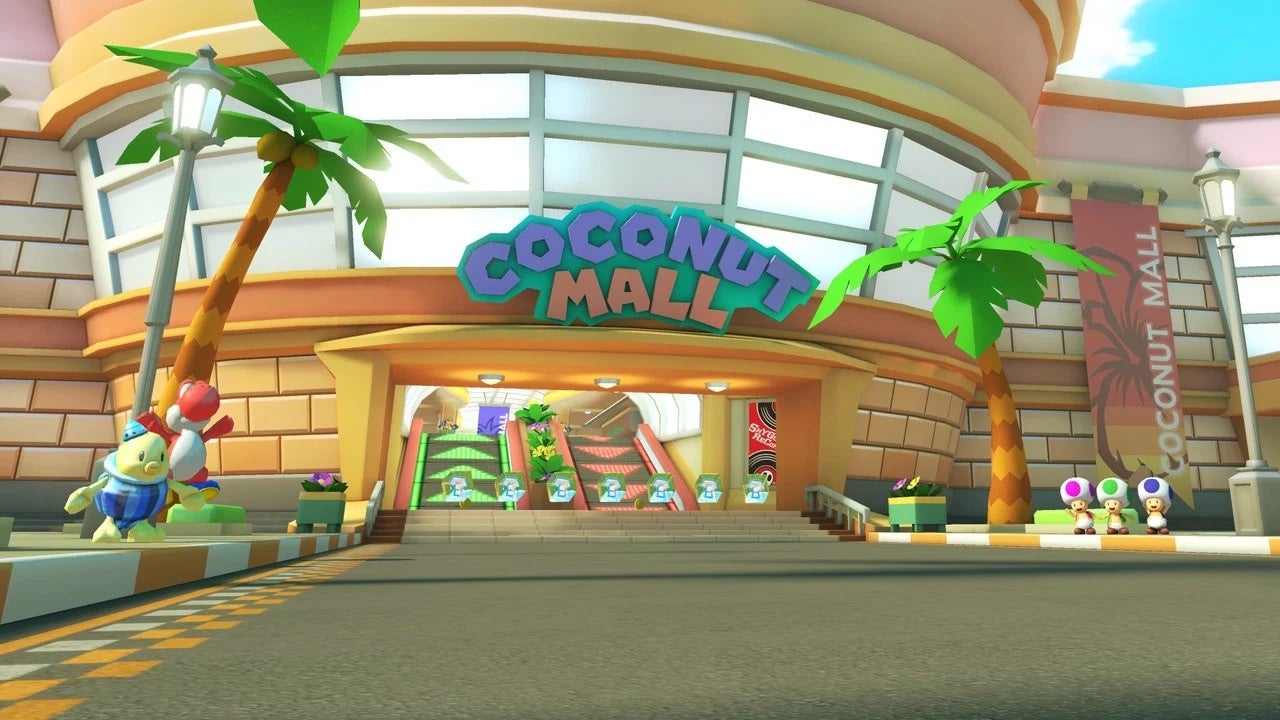 With the launch of the first wave of maps in the Mario Kart 8 Deluxe Booster Course Pass (quite a mouthful, I know), we saw the return of fan-favourite Wii map Coconut Mall.
However, all is not well on Isle Delfino, as fans have noticed thr track's cars before the final turn are now static.
The dissatisfaction amongst some fans became obvious when Nintendo tweeted a promotional clip of Coconut Mall (thanks, Nintendo Life).