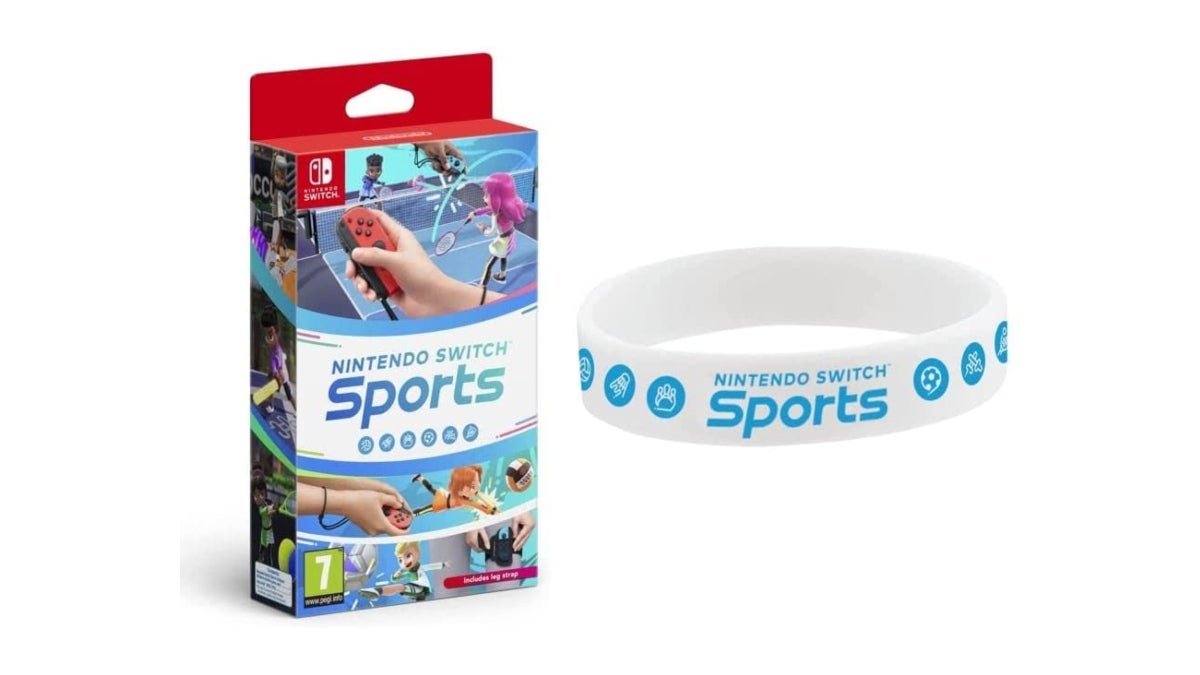 Nintendo Switch Sports is out this week on Friday 29th April 2022, and you can already bag it for a bargain when you pre-order a physical copy of the game at Currys.
The retailer is offering a 15 per cent discount when you use the code 'SWITCHSPORTS' at the checkout, bringing the price down to just £30.59. You can also make a new fashion statement when sporting your free pre-order gift- a swanky Nintendo Switch Sports silicon bracelet.
If you fancy taking a swing at this new iteration of Wii Sports, you'll be able to play six fun sports in single player, co-op and online multiplayer. These include Wii Sports classics such as bowling and tennis, as well as badminton, football, volleyball and Chambara sword fighting. You can also create and customise your own avatar, and compete in leaderboards in Pro League mode.