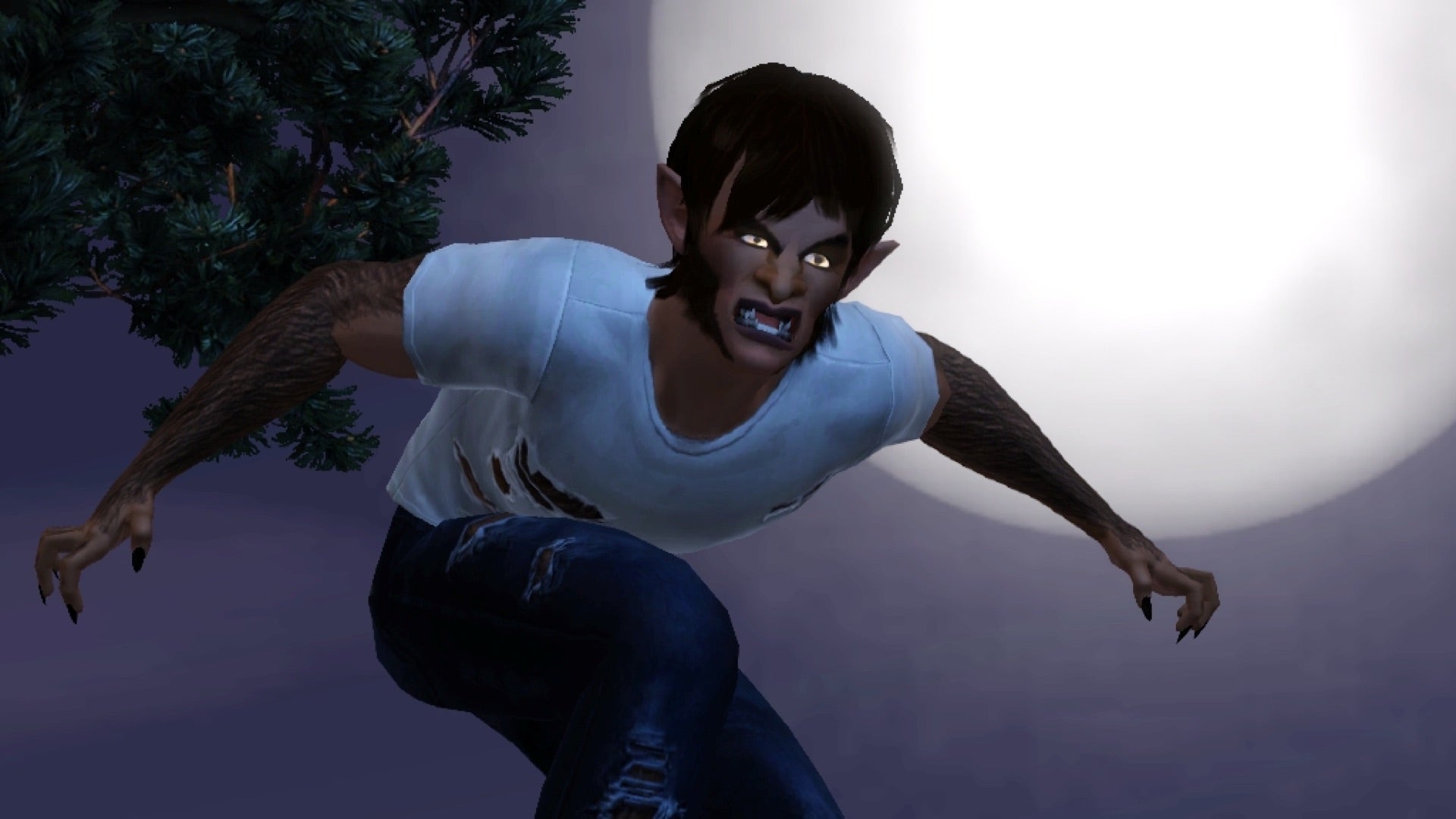 Following a bit of a bumpy start to 2022 for The Sims 4 – thanks to the frustratingly buggy launch of My Wedding Stories – EA has teased a look ahead at the next few months of expansion releases, including what appears to be the long-awaited return of playable werewolves.
According to a newly shared content roadmap, The Sims 4 will receive three new expansions of varying sizes over the next two months. EA is gathering all three together under the banner Seize the Night, and all are connected by a loose nocturnal theme.
At the smaller end of the scale are two new Kit packs, currently being teased under the names Chic Nights Out and Cozy Nights In, which perhaps points to a new selection of nightlife clothing in the first expansion and comfy new furnishings in the latter.