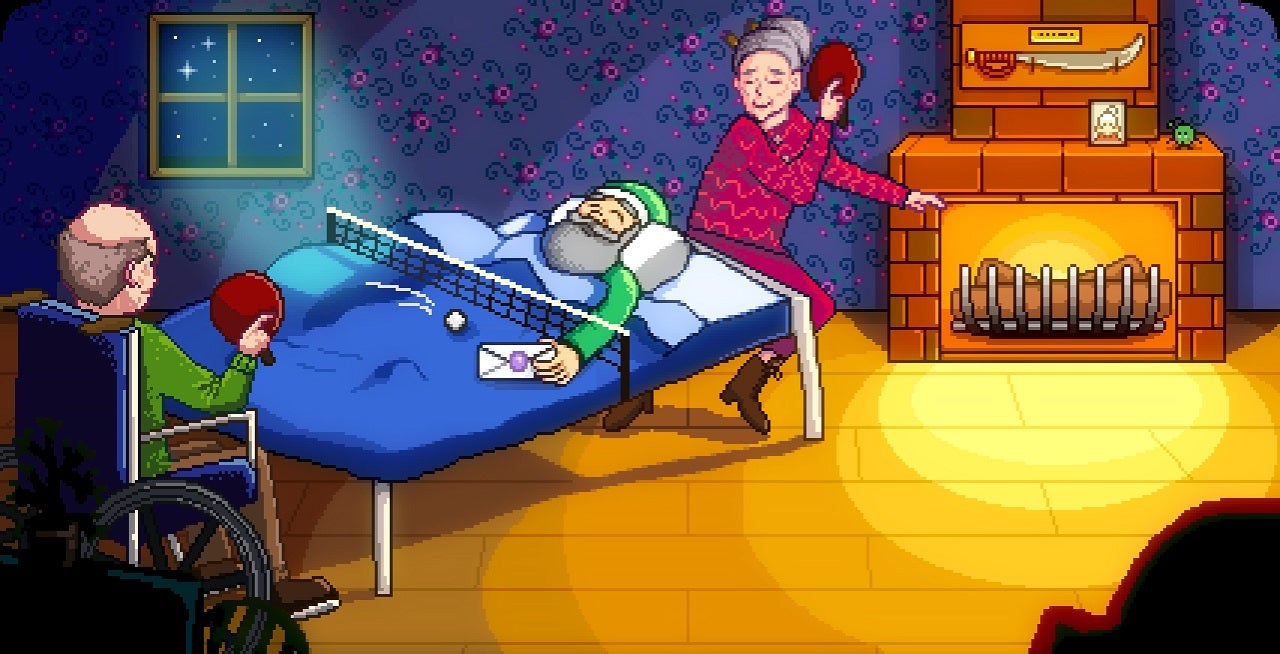 Stardew Valley players are competing in a meme to mod grandpa's bed.
If you're unfamiliar with the farming sim, the game opens with you inheriting land from your grandpa who has sadly passed away – shown in a brief scene at the start.
However, modders are now altering the scene to show grandpa in a variety of new… situations.