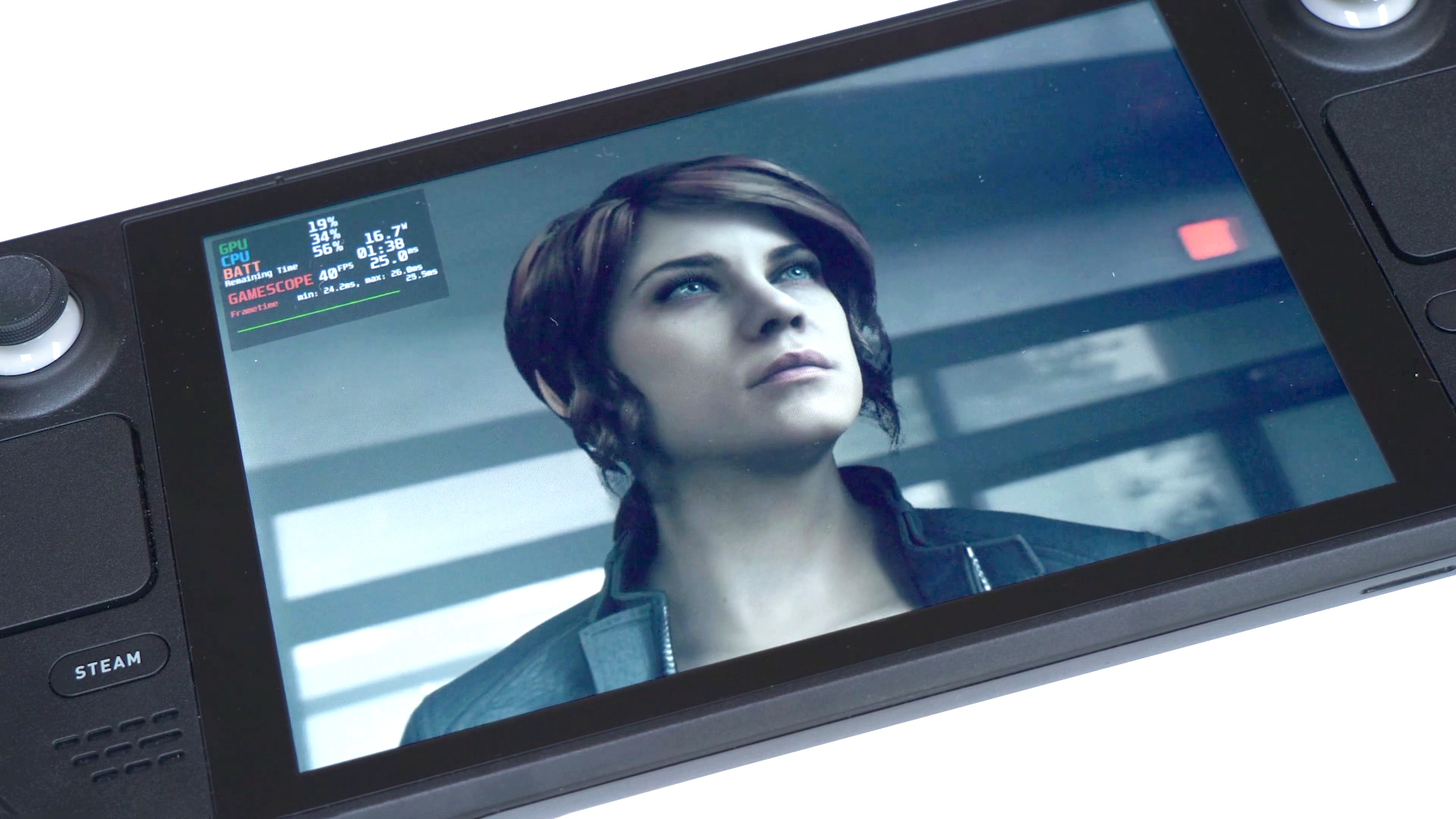 Just over a couple of months since its initial launch, Valve's Steam Deck continues to evolve and its latest beta firmware features three key features that aim to significantly improve the gaming experience. In turn, those features are the ability to change the display's refresh rate from anything between 40 to 60Hz, optional static variable rate shading (VRS) plus improved acoustics. Addressing issues of loudness, battery life, gameplay fluidity and more, the overall takeaway is that Valve's makes the mobile experience better – but not every new feature is a hit.
Let's tackle the disappointment first and that's the addition of variable rate shading. At a basic level, VRS reduces the internal resolution of objects, but keeps their silhouettes crisp. Apply that variable rate of shading to elements on-screen where you're unlikely to be able to tell the difference (eg darker areas) and you have a simple way to improve performance – and/or improve battery life for a device like Steam Deck. In short, why spend the same amount of GPU power painting a pixel you'll barely notice versus those you will?
VRS can be achieved via software means, but the latest GPU generations support it at a hardware level and as Steam Deck is based on the latest RDNA 2 architecture, it comes into play on the handheld – but there's one key difference here. Because it's a system-level feature, it cannot vary rendering quality based on subjective weights: every render target is compromised. Based on my tests in Crysis Remastered, for example, it has an intense and obvious degradation in image quality and using it only improves performance by a couple of percentage points. It's a neat trick but very niche in its use case.