The best gaming chairs are more than just somewhere to park your butt for 12 hours a day while farming runes in Elden Ring. They combine comfort, style, and ergonomics into one of the most important pieces of furniture you can buy. Whether you're looking for an epic gaming chair outfitted in your team colors or a stylish office chair with strong CEO vibes, we've got you covered. 
When looking for the best gaming chair, you should always make sure that it will look after your spine. Your body is a delicate flesh temple that needs to sit on a sturdy foundation, or you'll suffer some structural damage. OK, that's a bit dramatic, but you should look at which chairs provide the best support for your back and spine. Consult a doctor to see if you require something extra like more lumbar support, neck pillows, or, I kid you not, built-in back massagers. A good chair isn't cheap, so make sure the one you get gives you every ergonomic benefit to protect your neck, back, and spine.
At first blush, some of the best gaming chairs might seem like a bit much in terms of design. Some resemble race car seats, while others are covered top to bottom in satanic runes. If you need a chair for work, some of these styles really won't look good on your morning catch-up at work. We also added in more low-key yet stylish office chairs that offer the support you want out of a gaming chair just without all the gaming aesthetics like the Herman Miller X Logitech G Embody, the envy of all Silicon Valley. 
We've tested dozens of gaming chairs from today's most reliable companies and every single chair in this guide has passed under our collective butts. And while you could always go the cheap gaming chair route, why not treat your posterior to something special.
Best gaming chairs
Image 1 of 9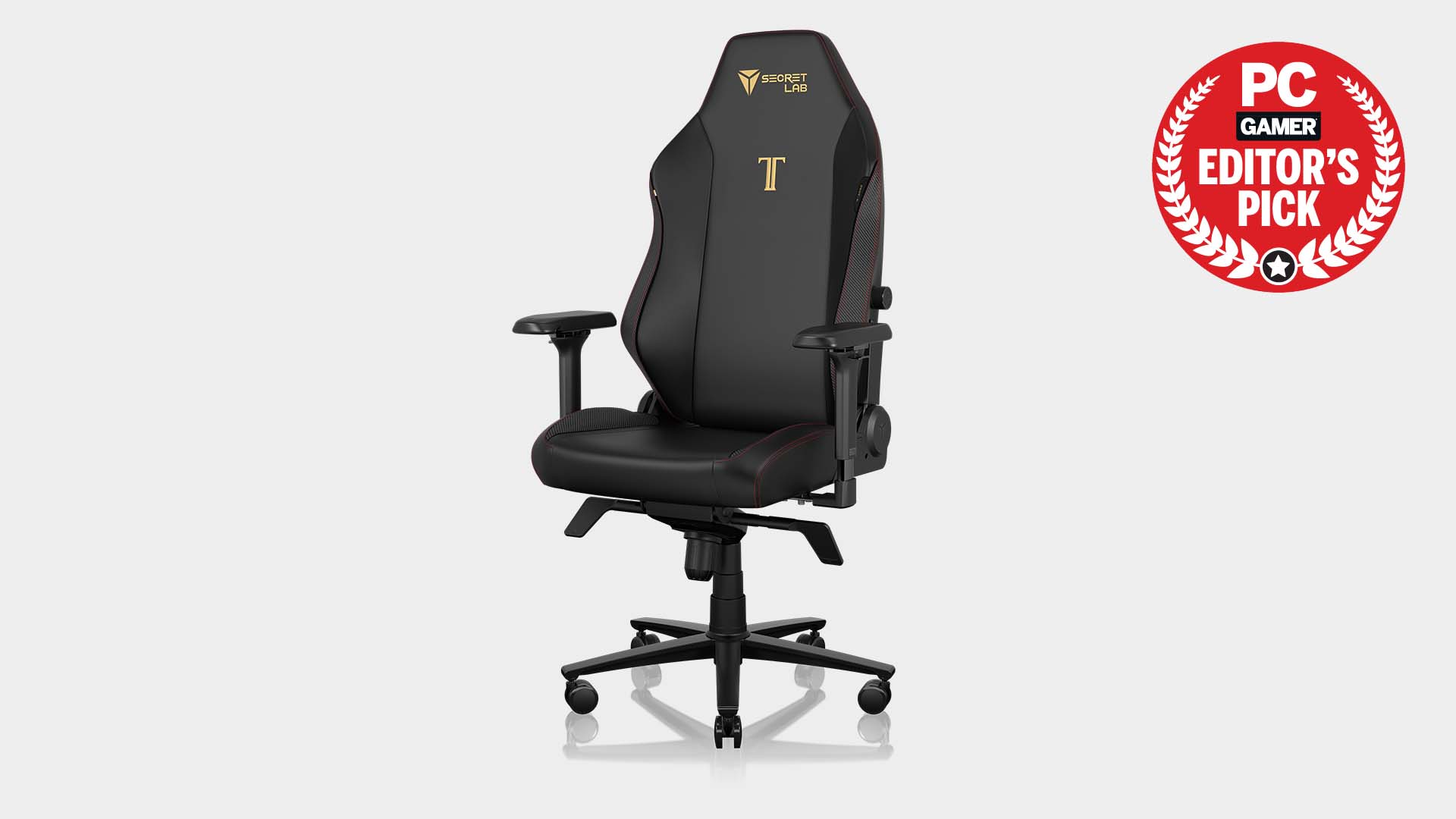 Image 2 of 9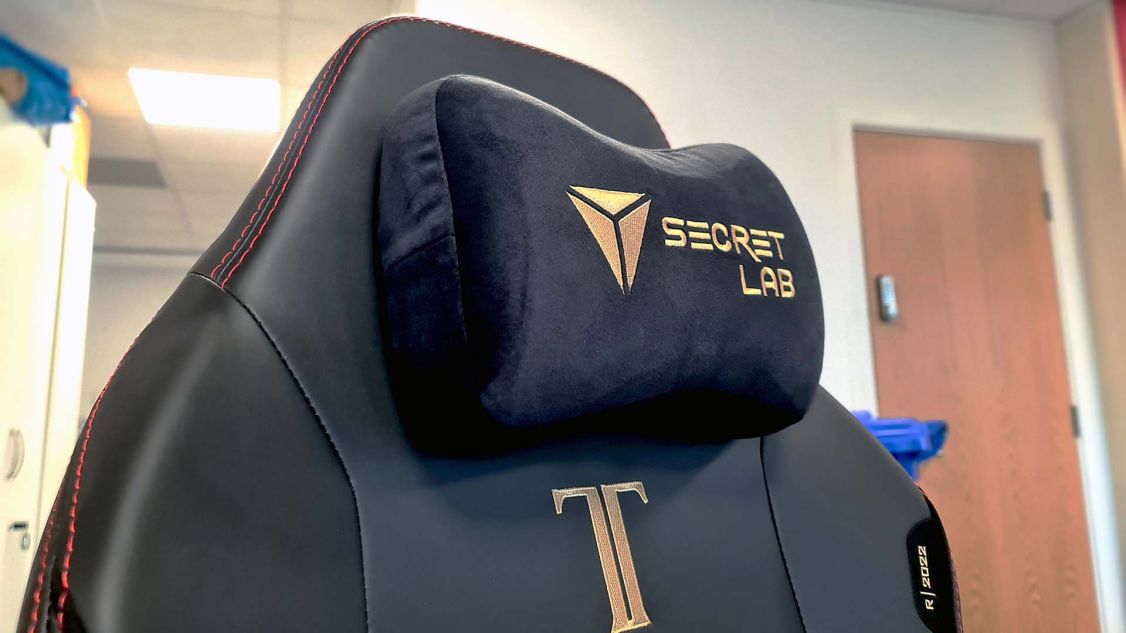 Image 3 of 9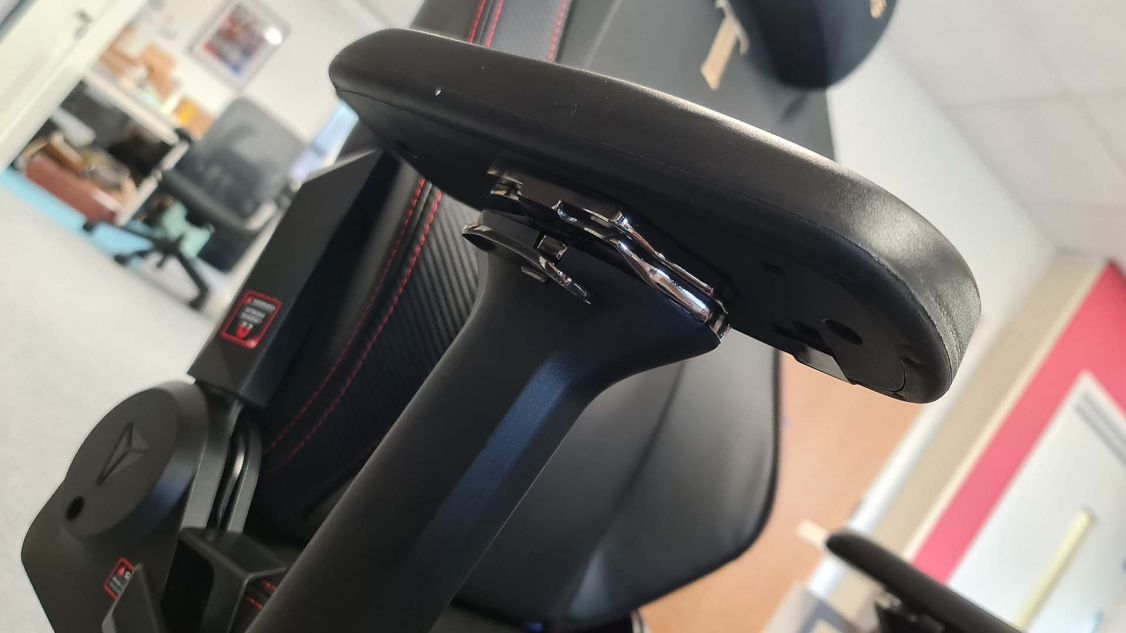 Image 4 of 9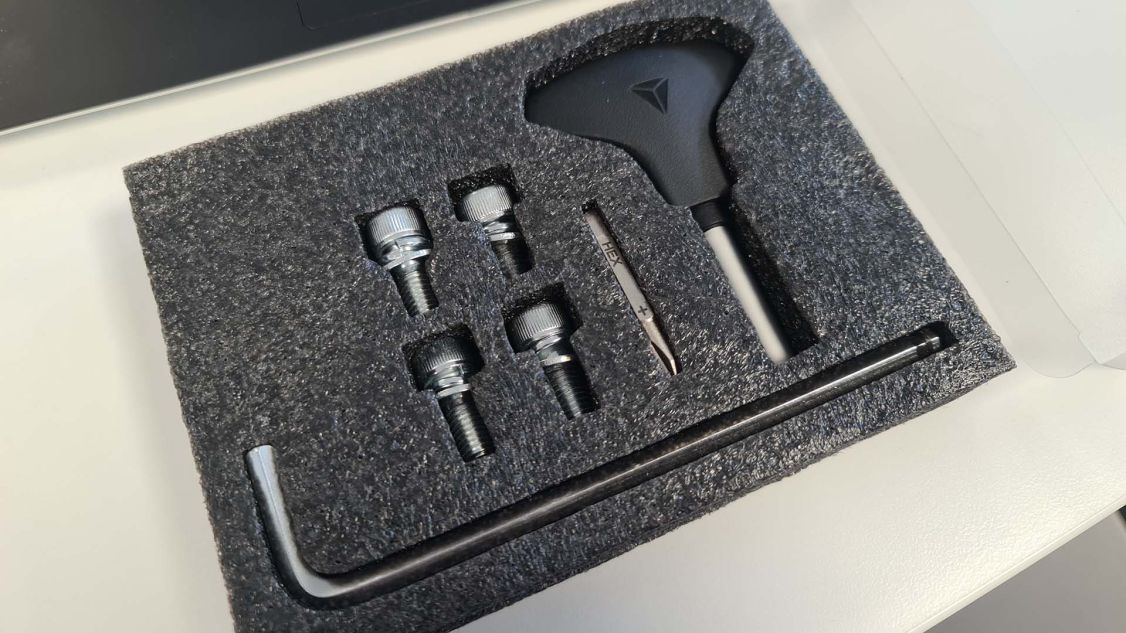 Image 5 of 9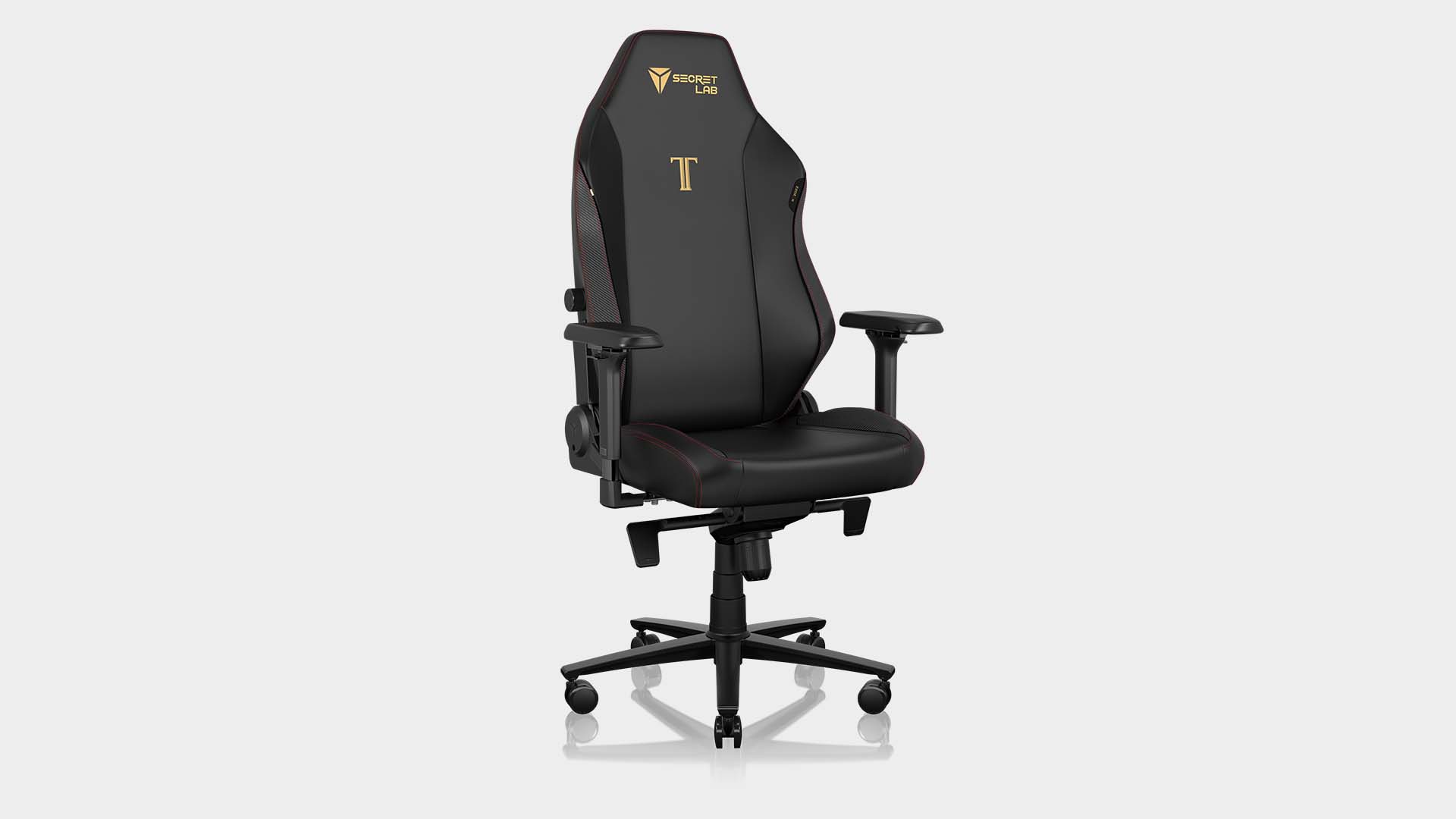 Image 6 of 9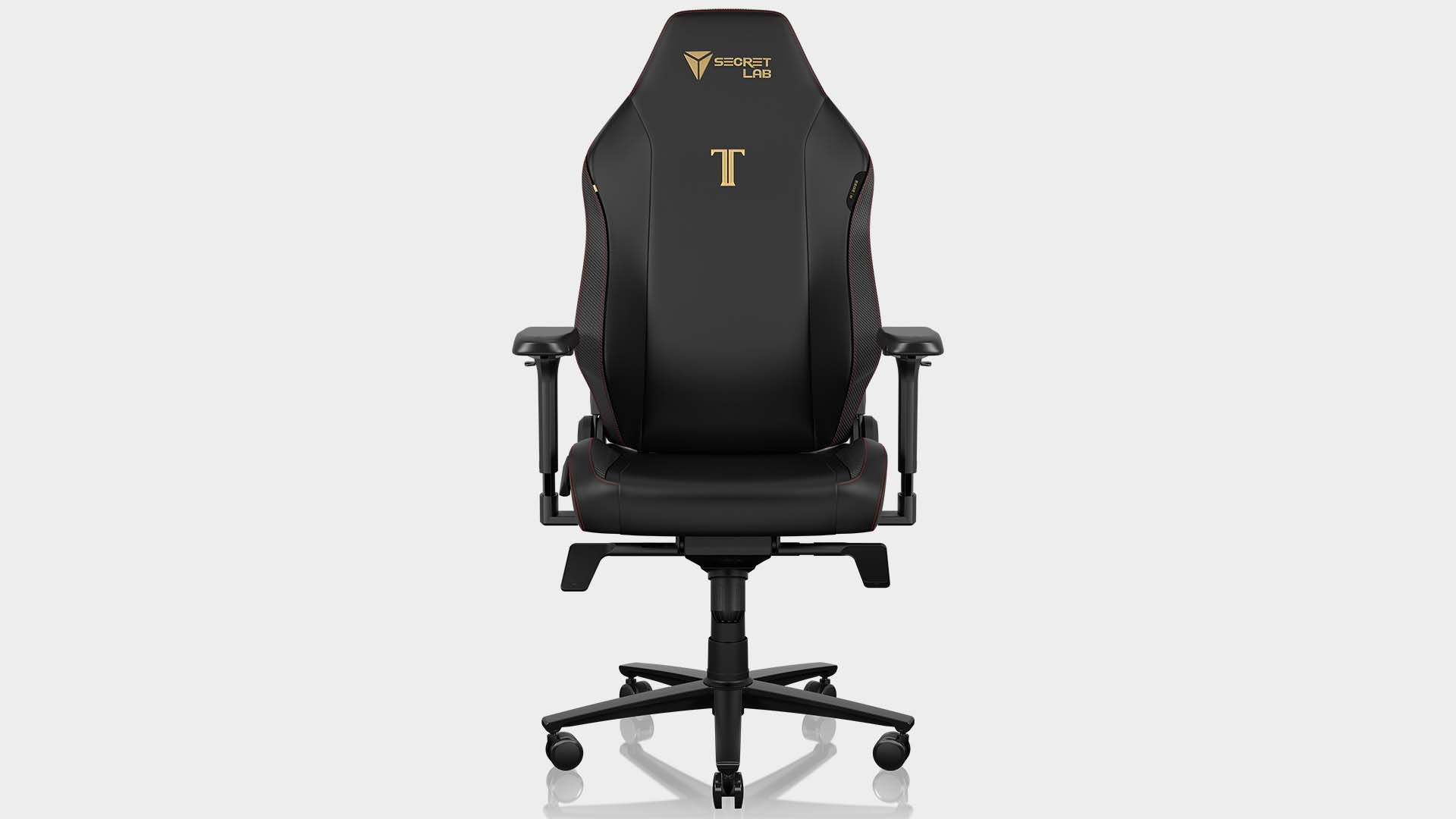 Image 7 of 9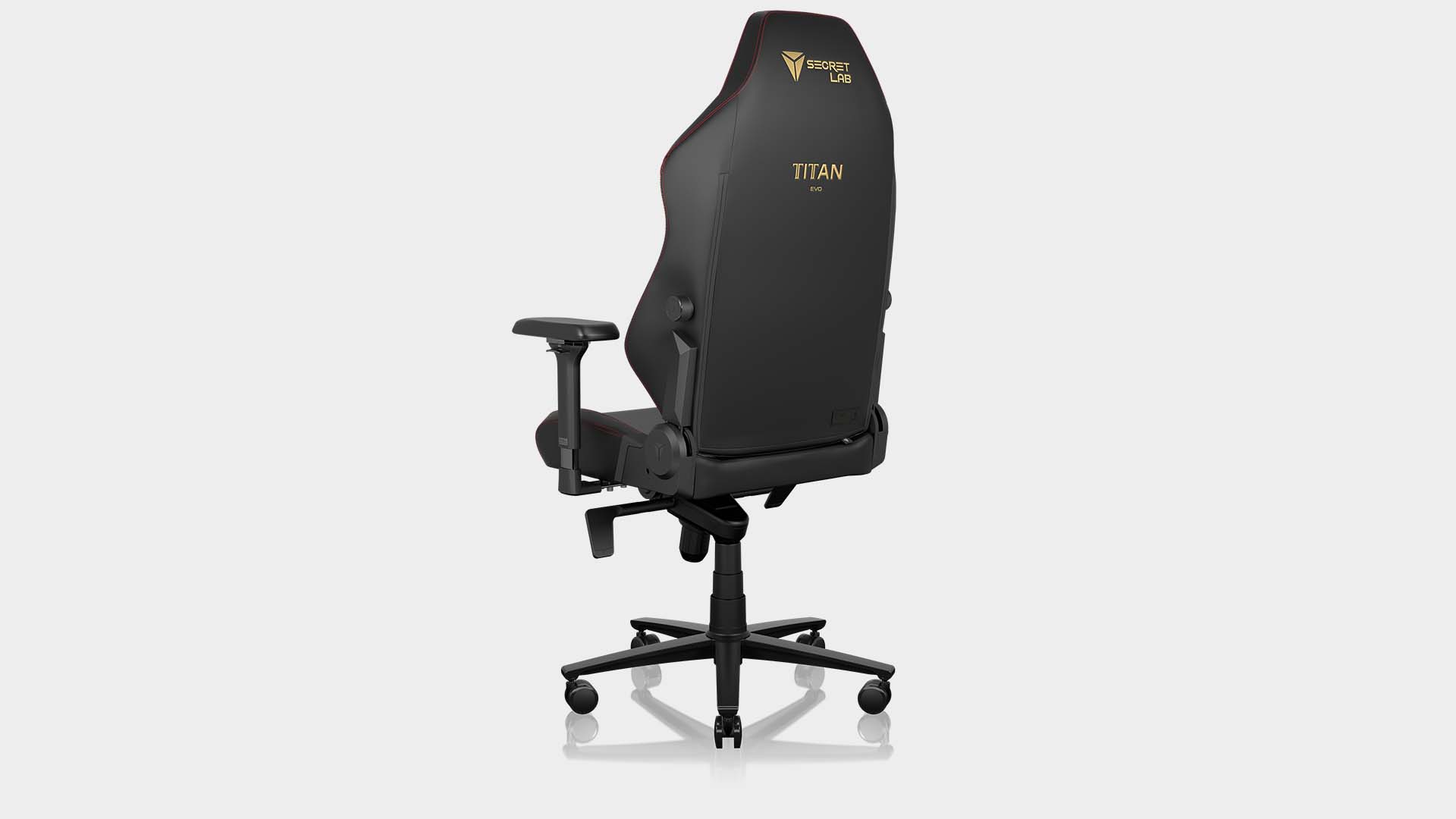 Image 8 of 9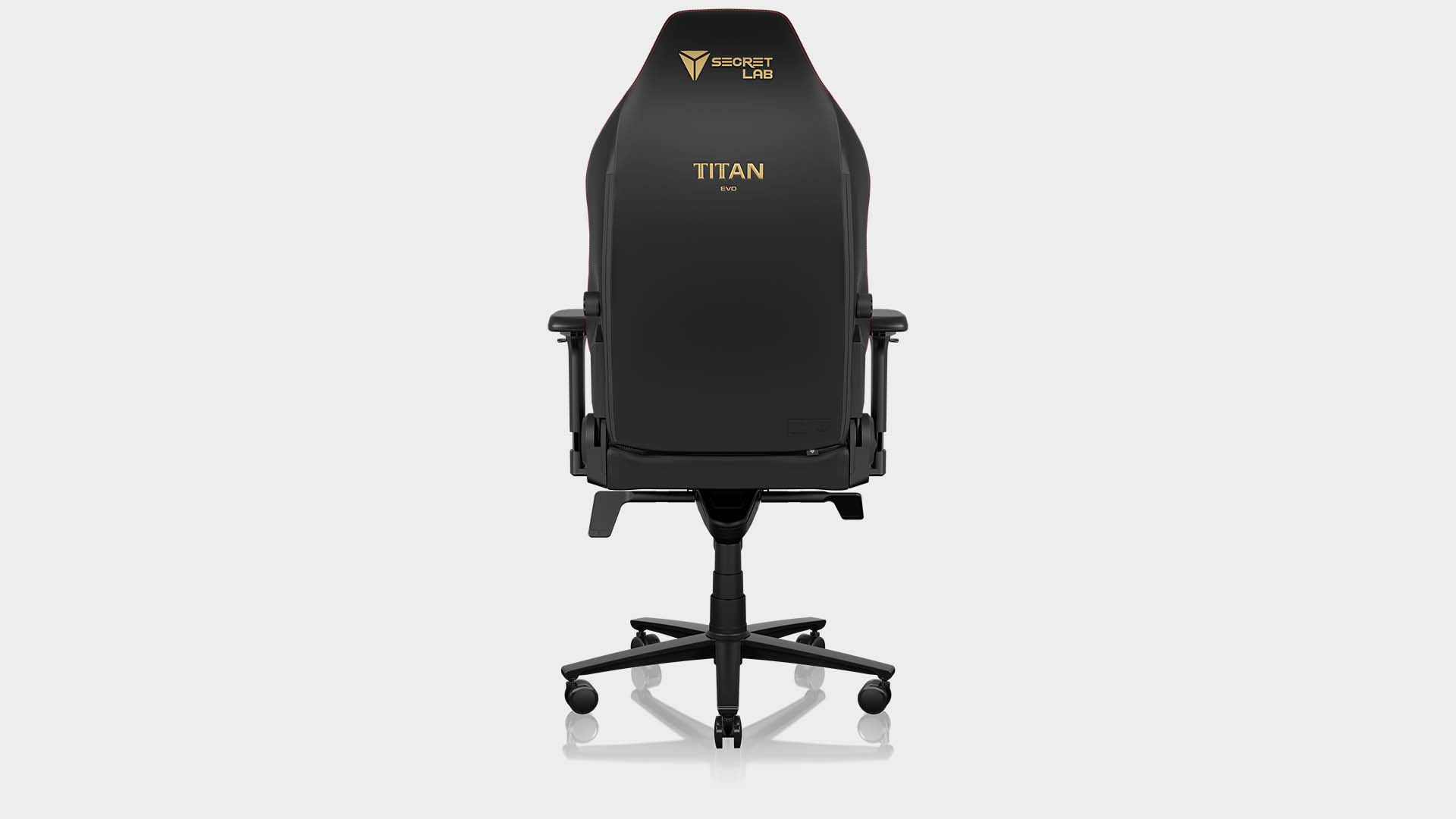 Image 9 of 9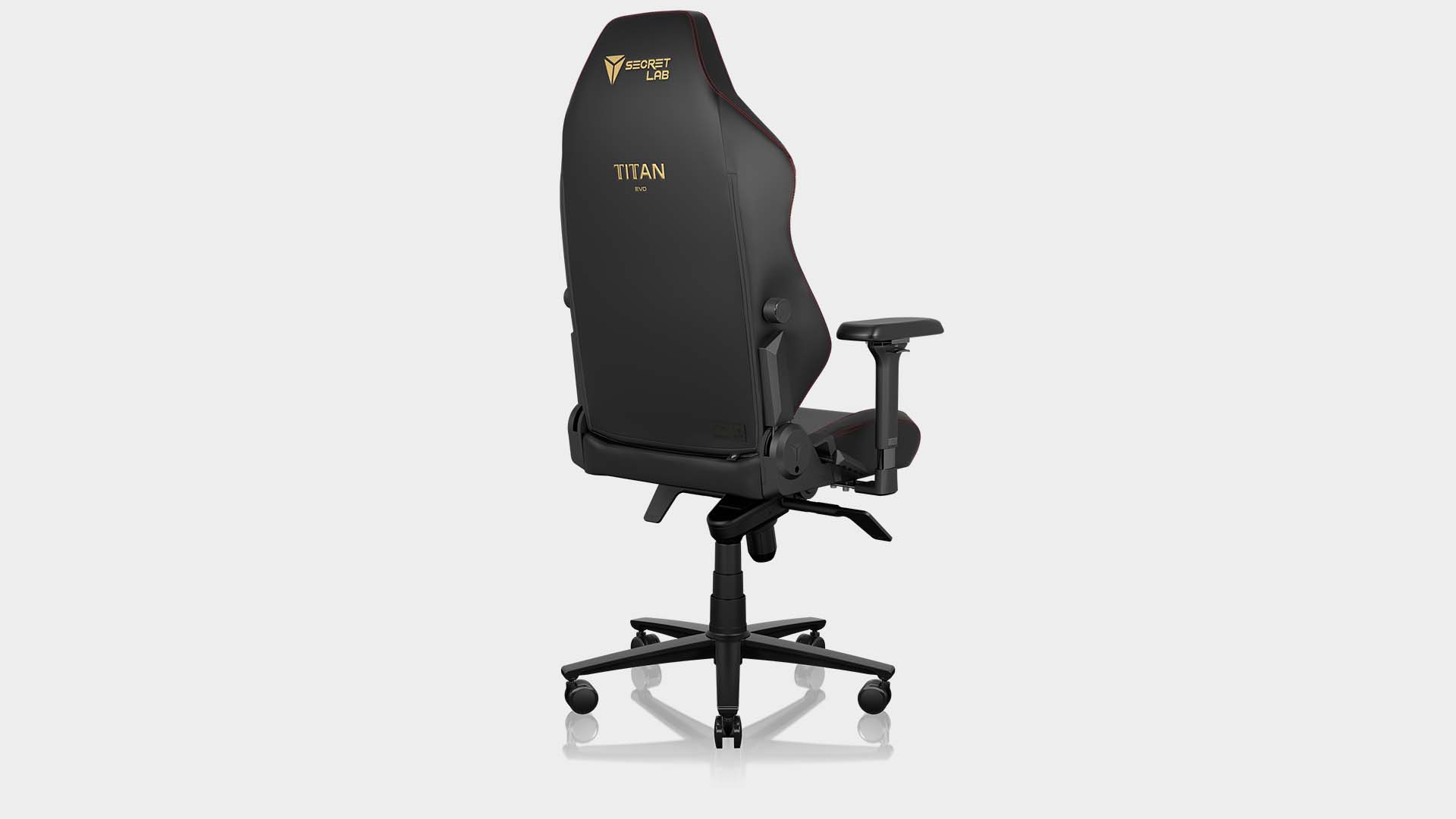 The Secretlab Titan is the benchmark by which we judge all other gaming chairs. To earn that role it ticked all the boxes you could ask of gaming furniture: it's comfy, supportive, and importantly looks great too. None of that has changed with the new Secretlab Titan Evo 2022, either, though it does pack a few great new features to keep ahead of the pack.
User-friendly ergonomics make the Titan Evo 2022 a great fit for long nights gaming or eight hours tapping away for work, and that comes down to its superb built-in back support. It's highly adjustable, which means you can nail down a great fit with ease. There's also something to be said for the 4D armrests, comfortable seat rest, and magnetic head cushion.
You read that right, a magnetic head cushion. A simple solution to fiddly straps, the Titan Evo 2022 does away with all that with a couple of powerful magnets.
The chair is upholstered immaculately. While there's still something to be said for the SoftWeave Plus fabric we've rated best for durability and comfort all these years, I have to say I'm quite taken with the look of the leatherette, and especially the bright red stitching.
The chair is available in three sizes: S, R, and XL.
As an amalgamation of both Titan and Omega gaming chairs, the Secretlab Titan Evo 2022 feels the better of both in every regard. What each chair has done so well, the Titan Evo 2022 manages to equal or better. It is slightly pricier than its predecessors at $449 ($499 for the XL model), but I feel that the upgrades it delivers are genuinely worth the higher price tag.
Read our full Secretlab Titan Evo 2022 review.
Image 1 of 5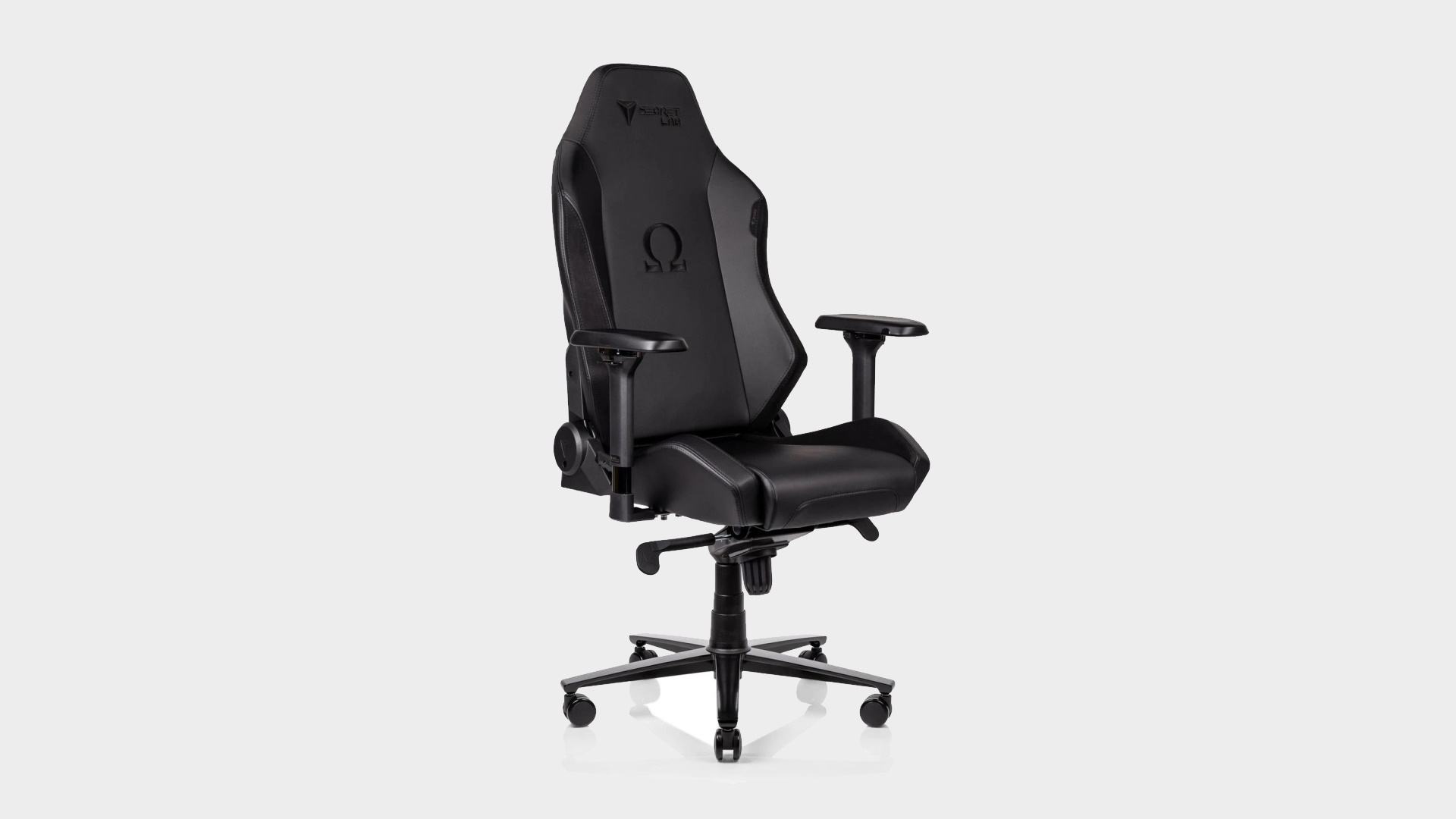 Image 2 of 5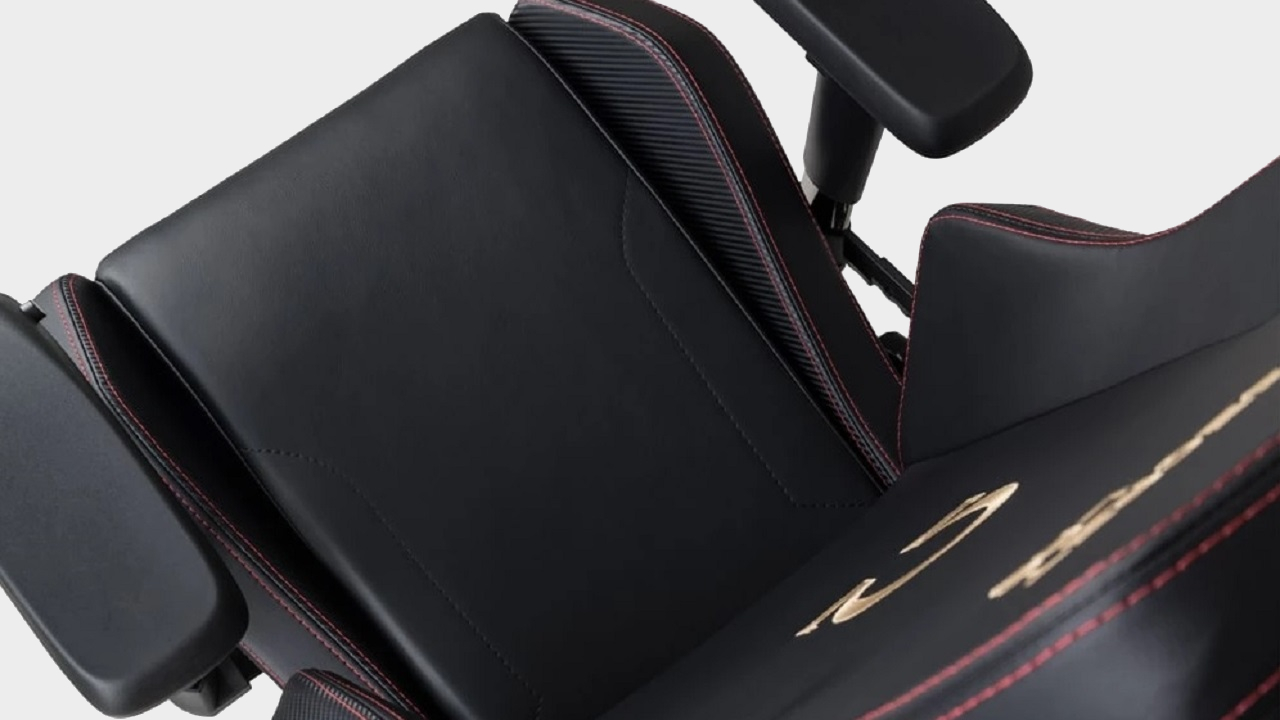 Image 3 of 5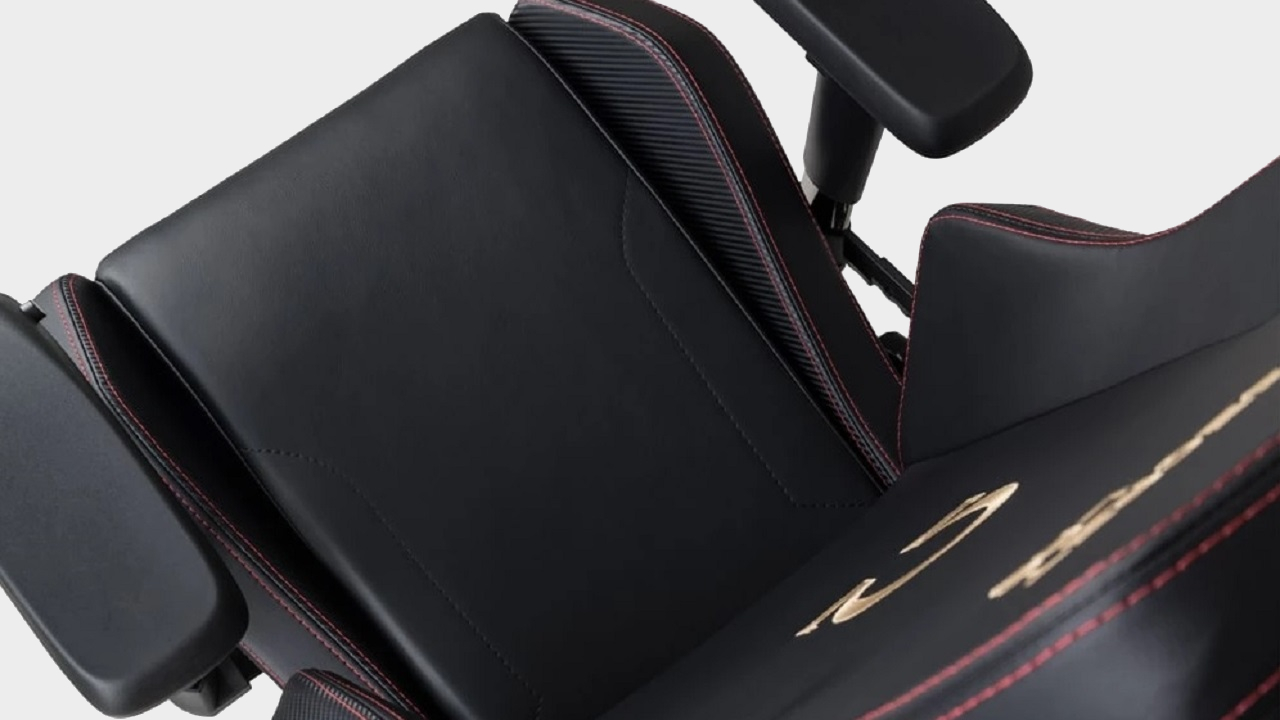 Image 4 of 5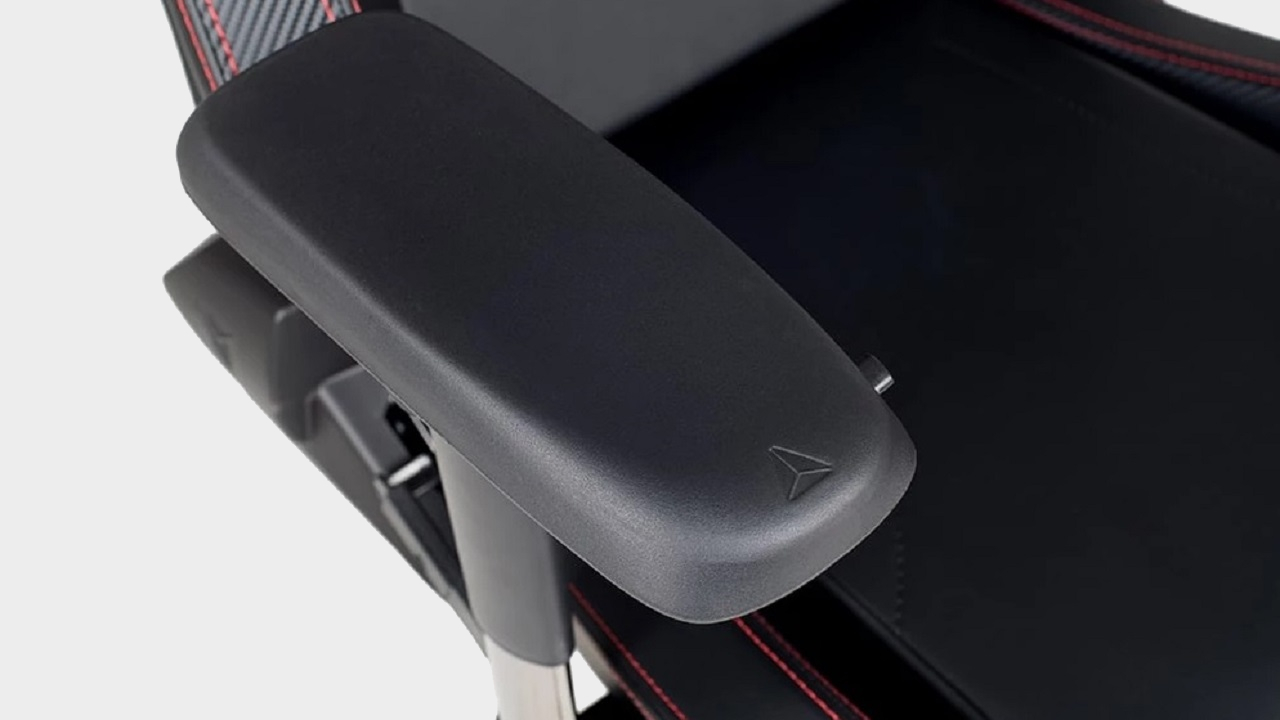 Image 5 of 5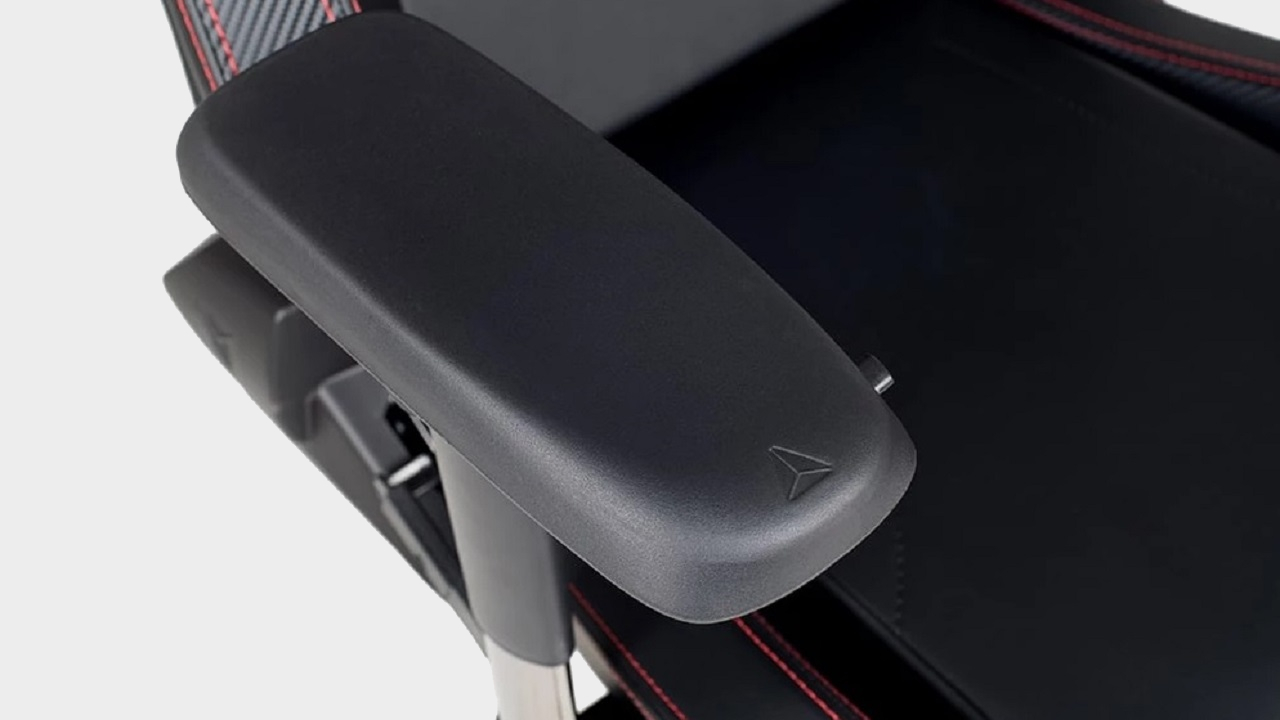 The Secretlab Omega is one of the most finely constructed chairs we've tested. Although it has largely been replaced by the Titan Evo 2022 above, the higher price tag of that chair might see the Omega remain a popular option for those looking to save a little cash.
From the casters to the base, the lift mechanism, armrests, and seat back, Secretlab has used some of the best materials available. The Omega was upgraded with Secretlab's 2020 series of improvements, which includes premium metal in the armrest mechanism, making it silky smooth to adjust and even more durable, and adding the company's ridiculously durable PU Leather 2.0. 
The chair features a high-quality, cold-cured foam to provide support. It feels a little firm at first but gets more comfortable after extended use. The Omega stands out from the crowd with its velour memory foam lumbar and head pillows. These are so comfortable that we could smoothly fully recline the chair and take a nap if we wanted to. Though that's not a great look in the office… If you're looking to treat your body with a chair that will genuinely last, the Secretlab Omega is worth every penny.
You may not allocate as much of your rig budget as you would to a nice graphics card, but the best chairs for gaming can easily outlive your components and last a decade or more.
The Omega is an extremely tough and sturdy piece of foam built to last. We've spent several months in the Secretlab Omega now, and the seat cushion feels just like it did when it was new. The one drawback with this is that the seat sacrifices some of its softness to support heavy usage over the years.
Secretlab's not-so-secret formula for success involves cutting out the third party. The company sells directly to customers rather than dealing with retailers and distributors. This allows it to pass its savings on and offer a premium product at a very reasonable price. It also removes at least one extra shipping trip from the equation, reducing the likelihood of damaged goods.
Read our full Secretlab Omega review.
Image 1 of 5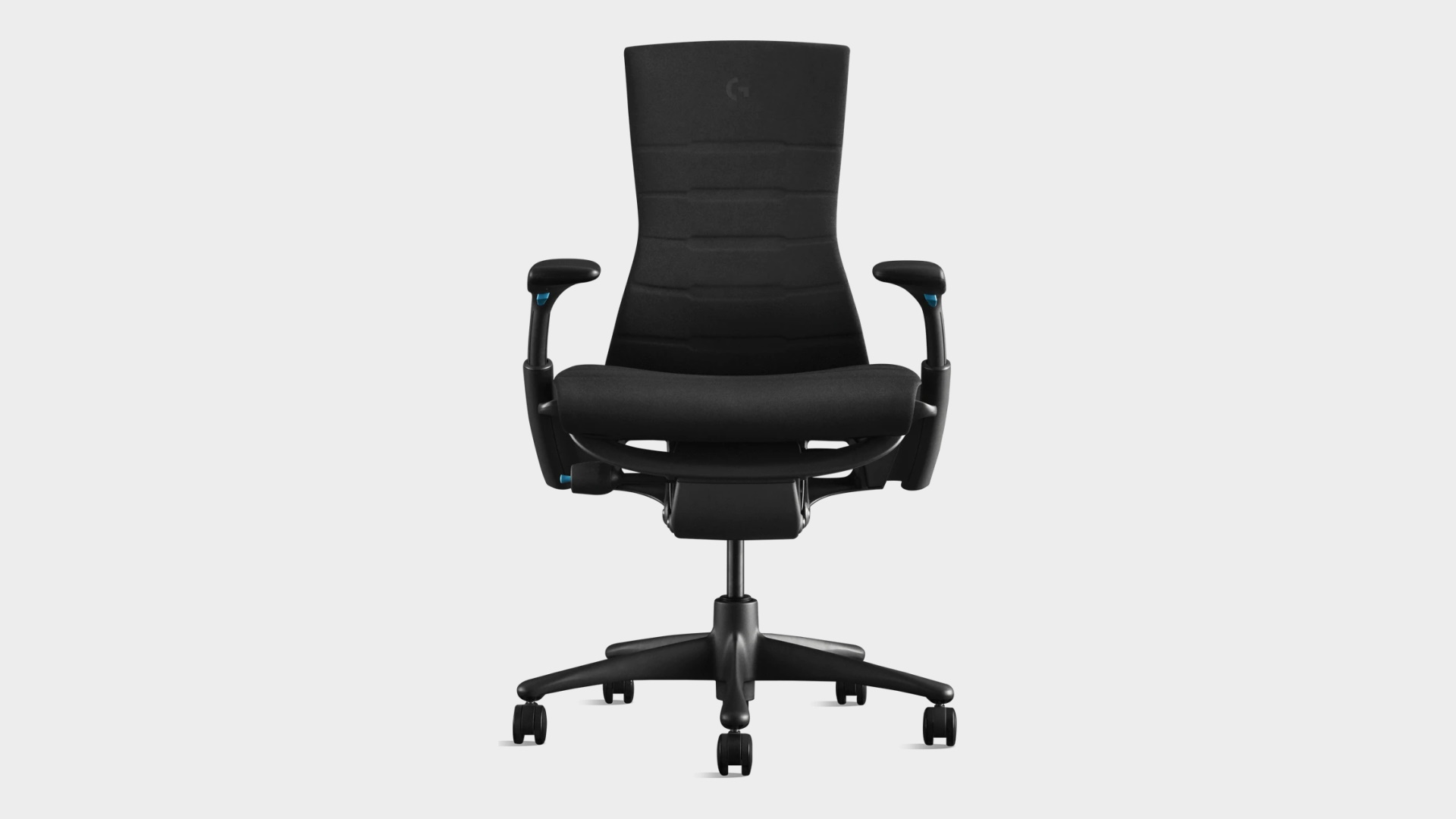 Image 2 of 5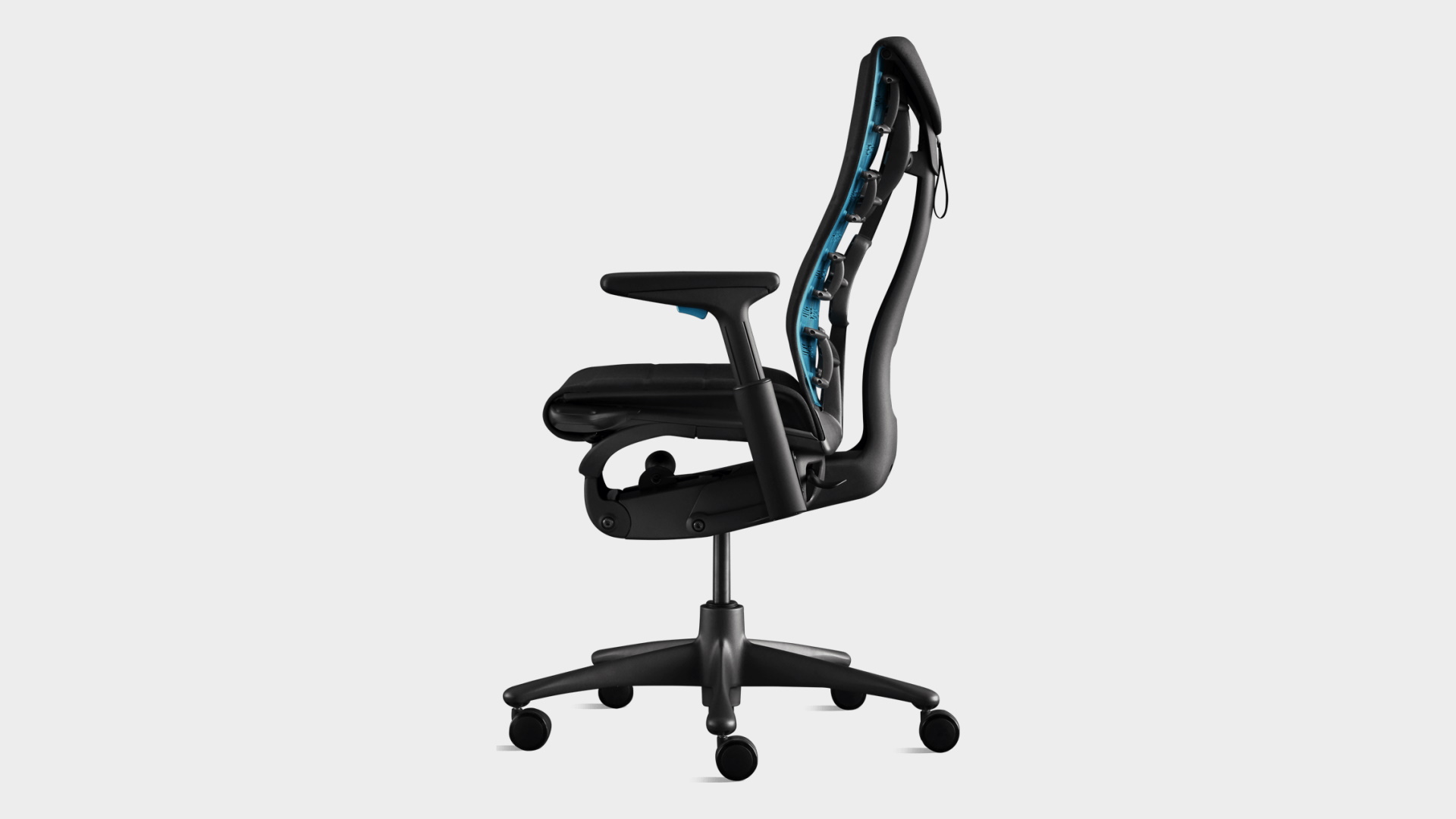 Image 3 of 5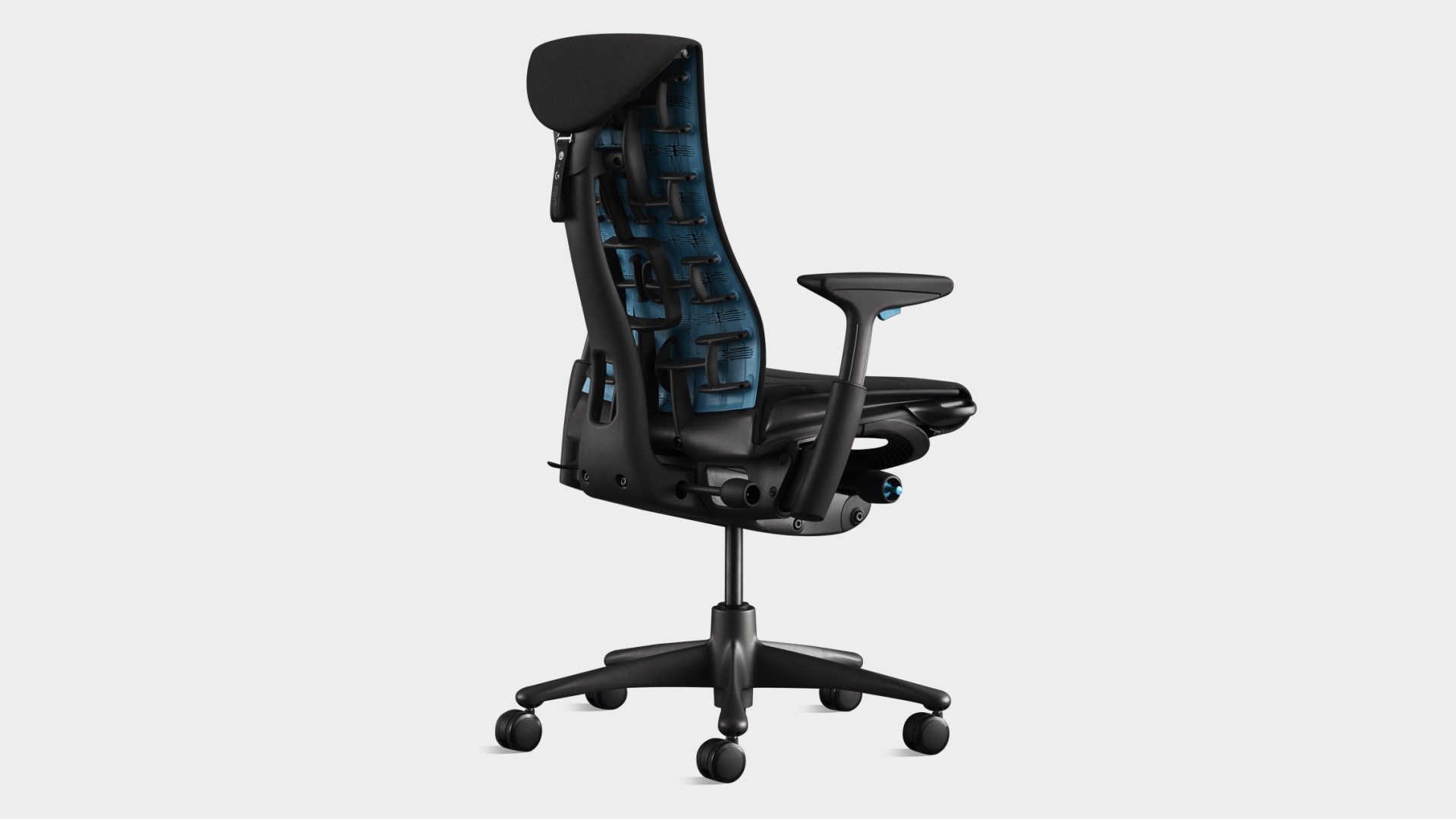 Image 4 of 5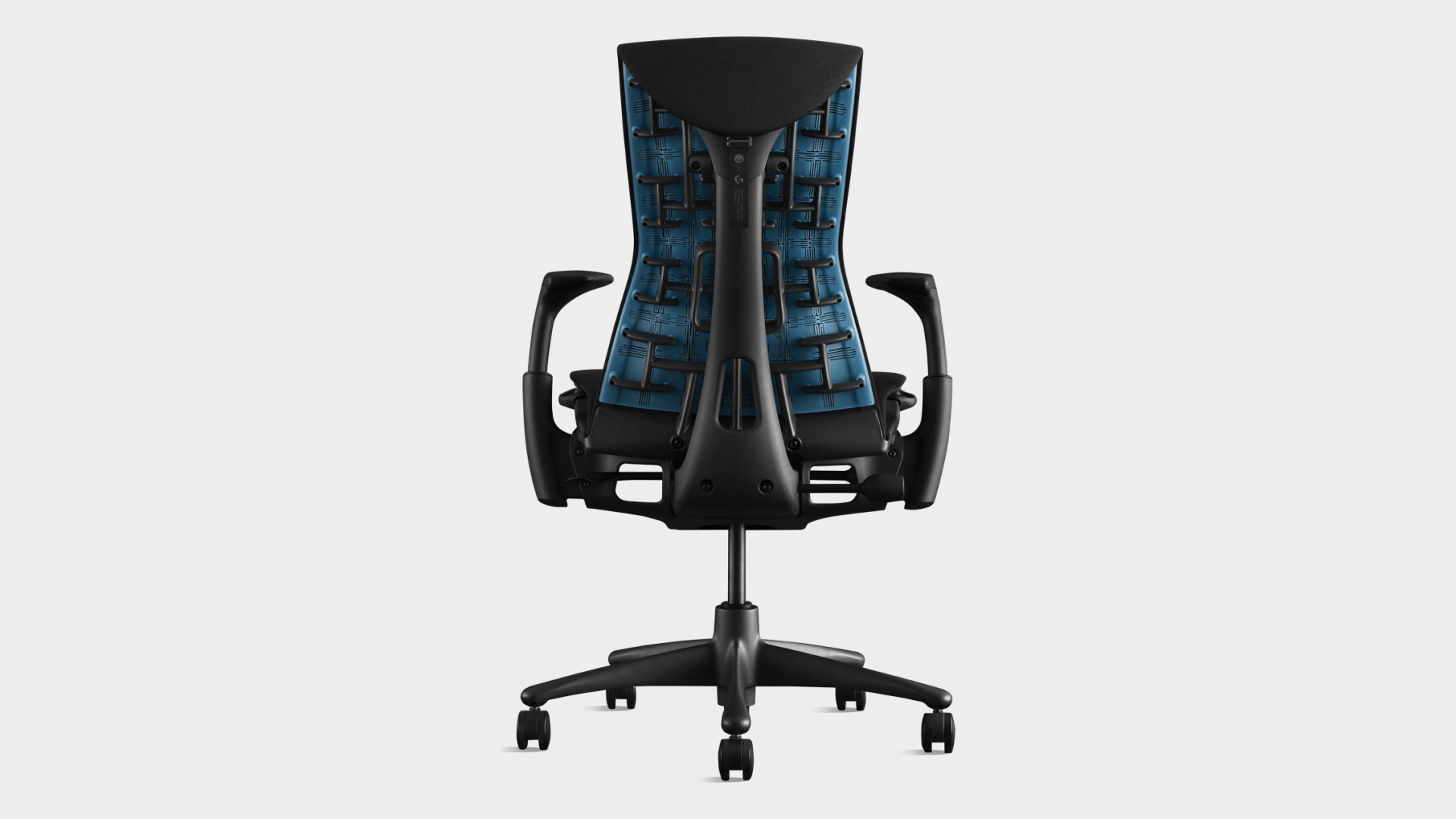 Image 5 of 5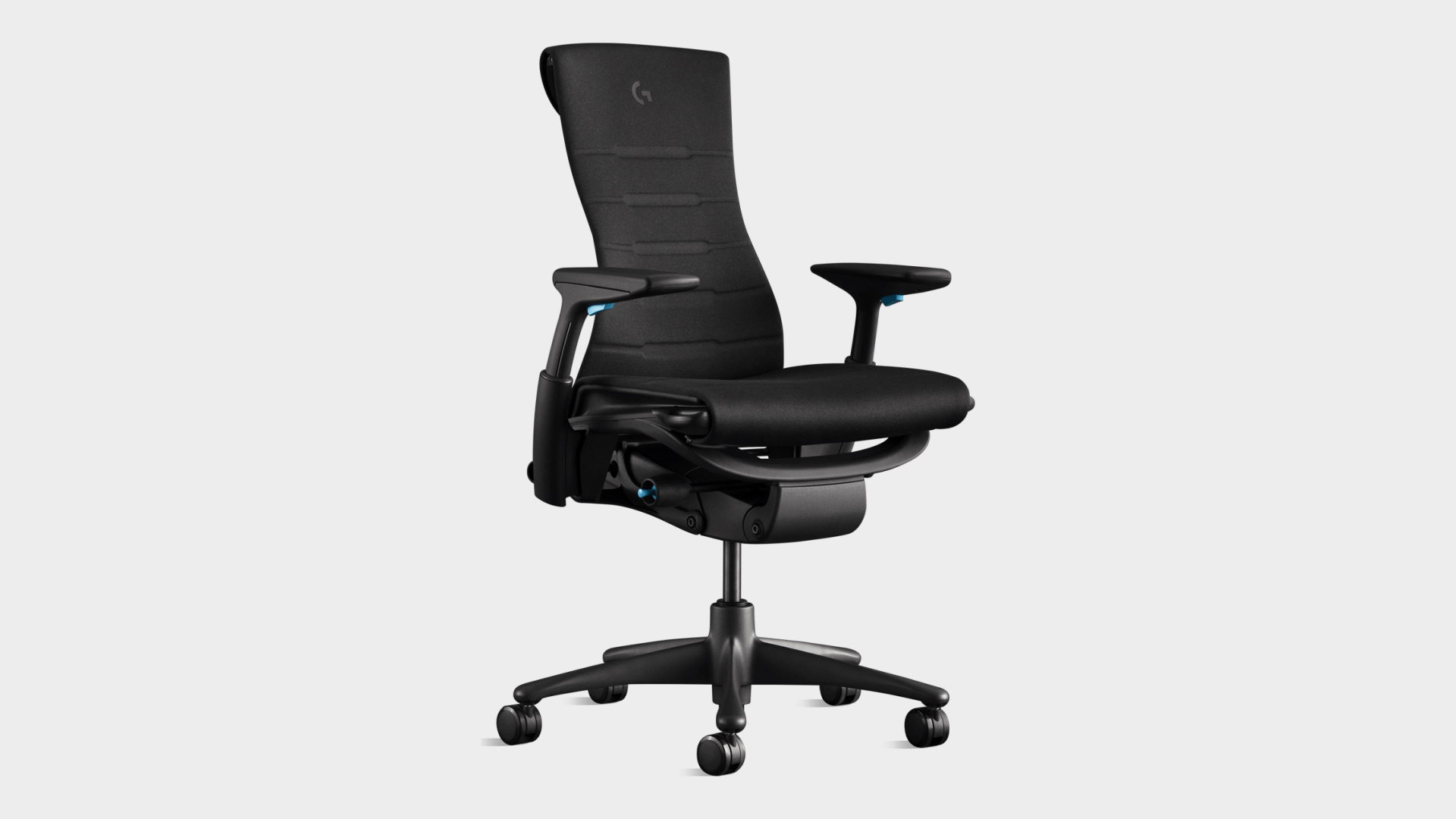 Perhaps you've heard of the Herman Miller Embody. It occupied a top position in our best office chair roundup for a long time, but that has come to an end. Not for lack of comfort or acclaim, simply because the famed chair manufacturer has partnered up with Logitech to create something tailor-made to our gaming rumps.
For the most part, the Herman Miller x Logitech G Embody actually isn't a complete departure from the Embody of old. A tried, tested, and widely recognized design, the gaming Embody comes in a new black and blue colorway, with plain black also available if you're going for a more sober/edgelord look. There's also a small Logitech G brand toggle on the rear, that doesn't serve any purpose that I know of and a Logitech G logo across the upper band of the backrest. 
It's not so much the changes that make the Embody stand out as one of the best gaming chairs going. It's what's been kept the same. The tried and tested Embody design is simply one of the best chairs for office work or gaming. It's incredibly comfortable over prolonged use, supports an active and healthy posture, and is easily fitted to your frame.
The most immediately noticeable trait of this chair: You can sit in it all day and not feel a moment of discomfort beneath your tush. You may shift around your top half into all sorts of absolutely not ergonomic positions during the day but your bottom half tends to stay stuck in place at a desk, so it's important to get that just right. Thankfully, the Embody does.
The warranty, too, is a standout feature. At 12 years, including labor, and rated for 24-hour use over that time, it's a chair that is guaranteed to last you over a decade, if not longer. So while the initial price tag may seem steep, and that it is, the reality is you're certain to get your money's worth in the long run. And your back will be thankful for it, too.
Read our full Herman Miller Logitech G Embody review.
Image 1 of 4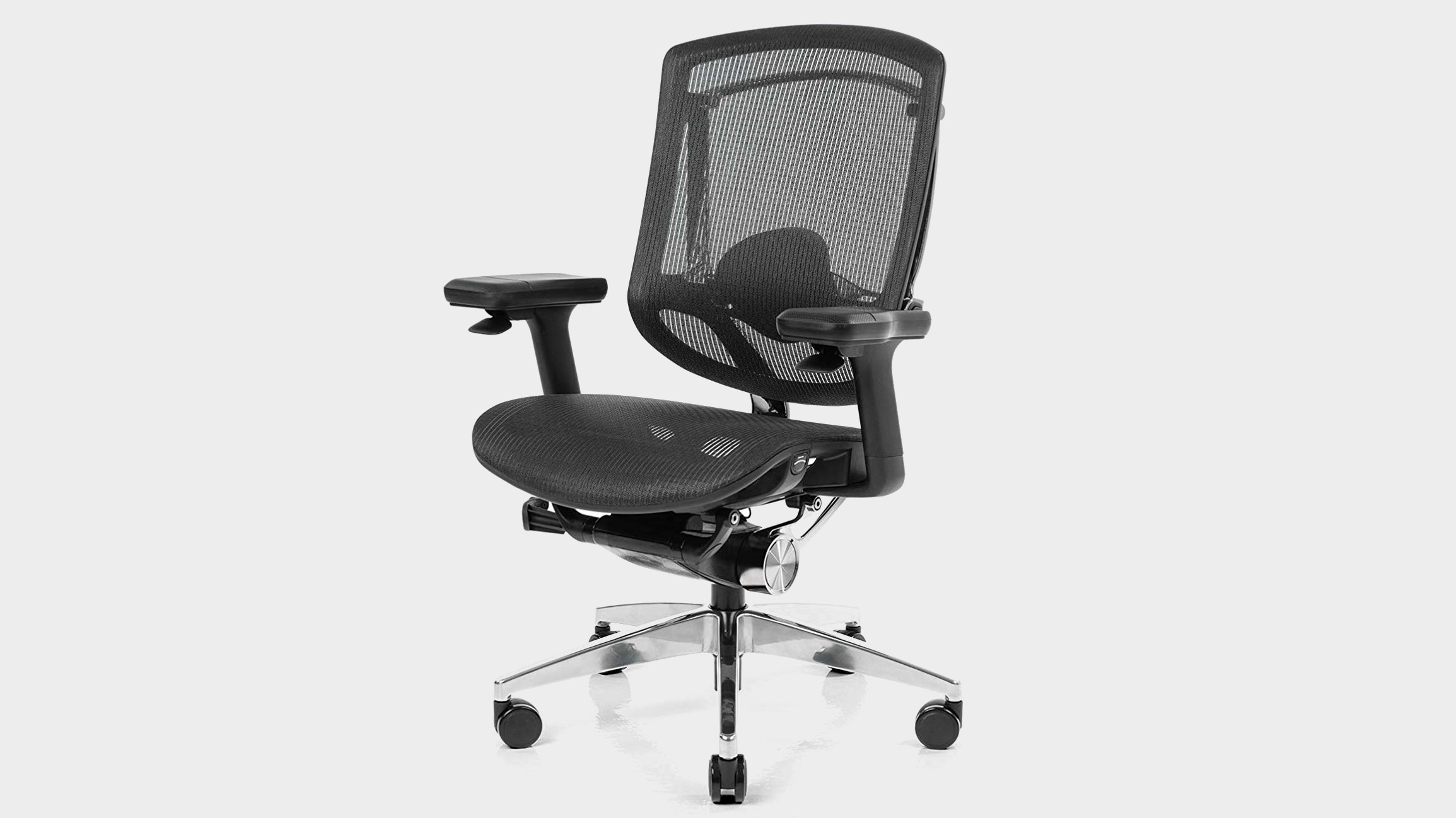 Image 2 of 4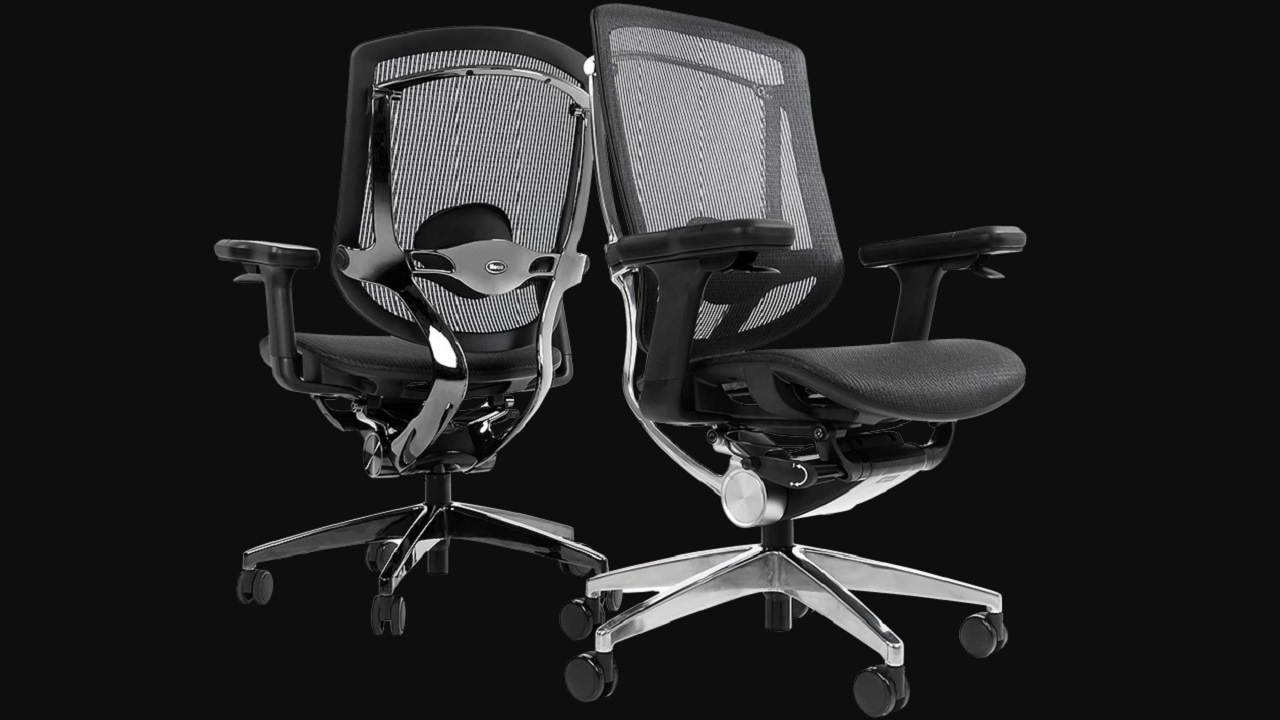 Image 3 of 4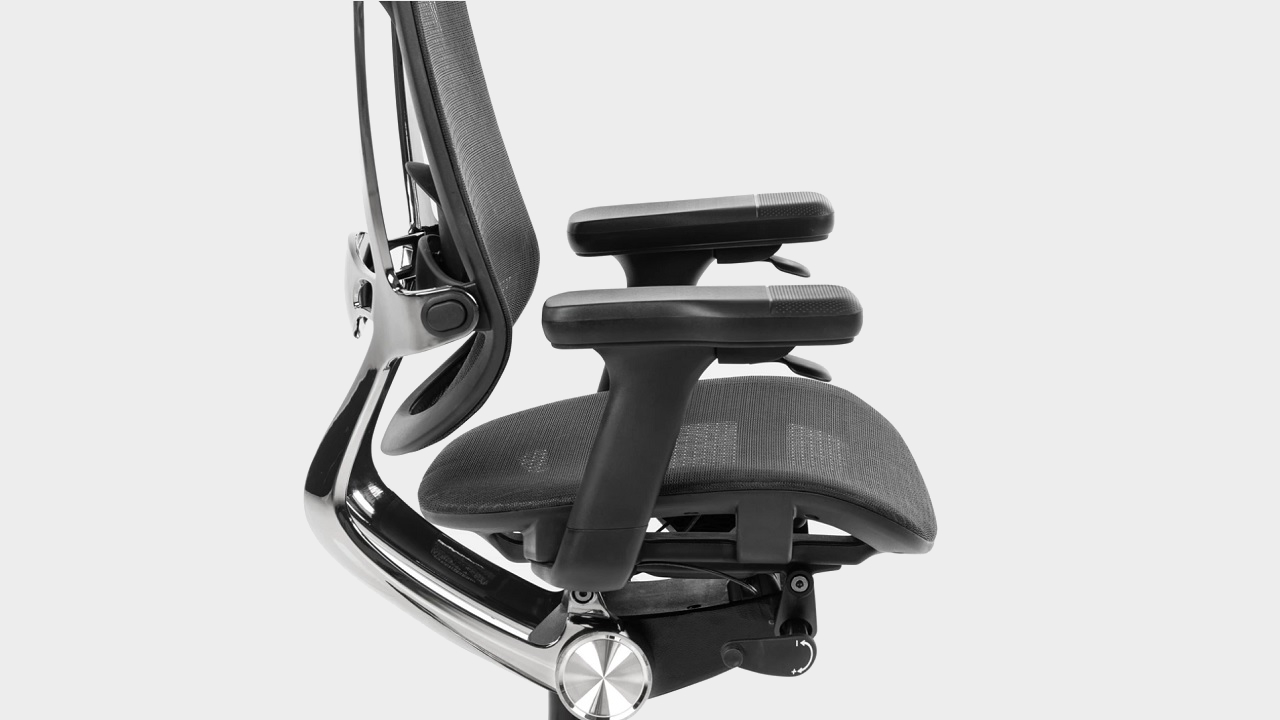 Image 4 of 4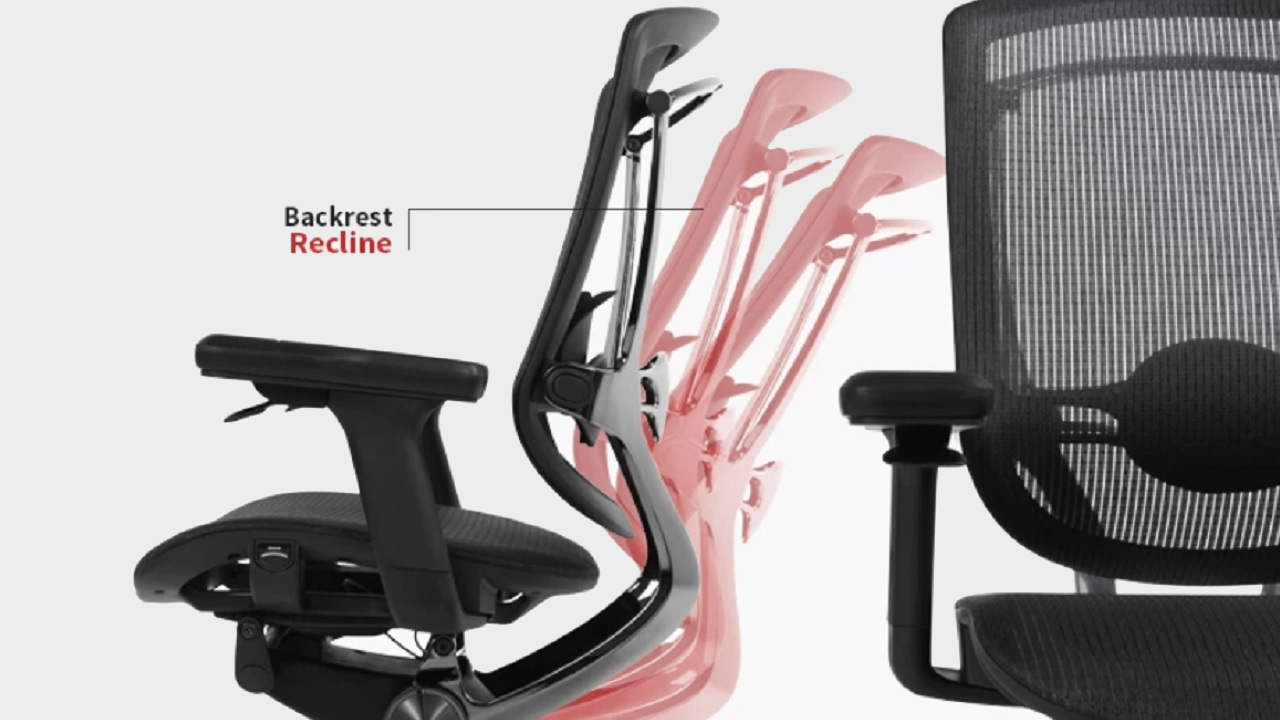 If you're the sort of person who prioritizes functionality over flash, the NeueChair is an excellent option. This isn't to say it's not stylish—quite the opposite; the NeueChair comes in a sleek, muted obsidian or flashy chrome/silver, both with bold, sweet curved supports on the back and an attractive black mesh. But, more importantly, the NeueChair is built to last, with a heavy, sturdy industrial construction. Even the chair's weight in the packaging indicates a solid piece of carefully constructed industrial art: it's heavy and substantial.
Assembling it is a breeze, as it comes in two discrete pieces and is simply a matter of inserting the casters and then pushing the two parts together. Almost every aspect of the seat is adjustable, from the armrests to the lumbar support system that lets you change the height depth of the backrest. It's one of the best office chairs I've ever had the pleasure to sit in, and if you can afford the admittedly steep price tag, well worth the investment.
Image 1 of 6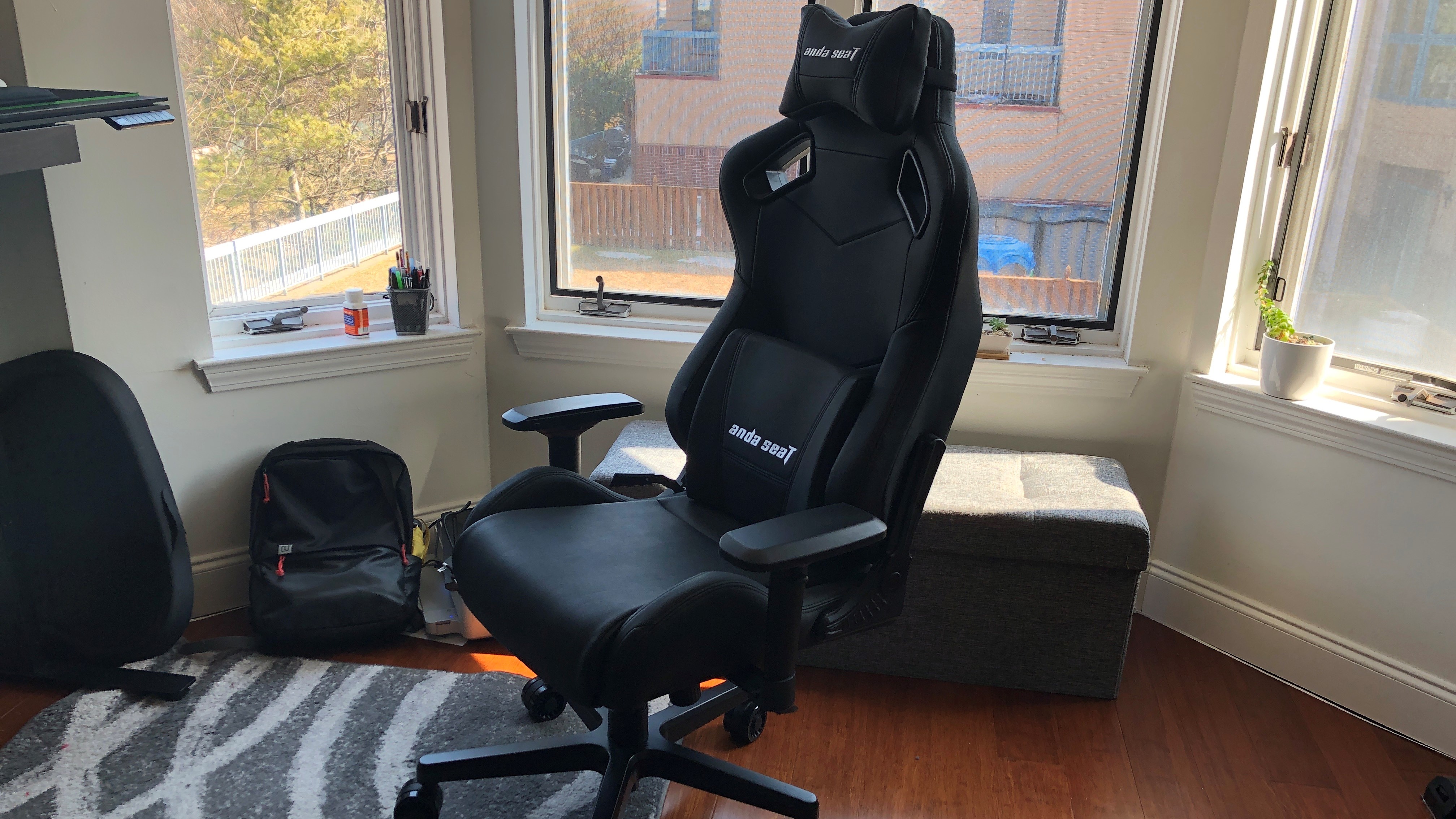 Image 2 of 6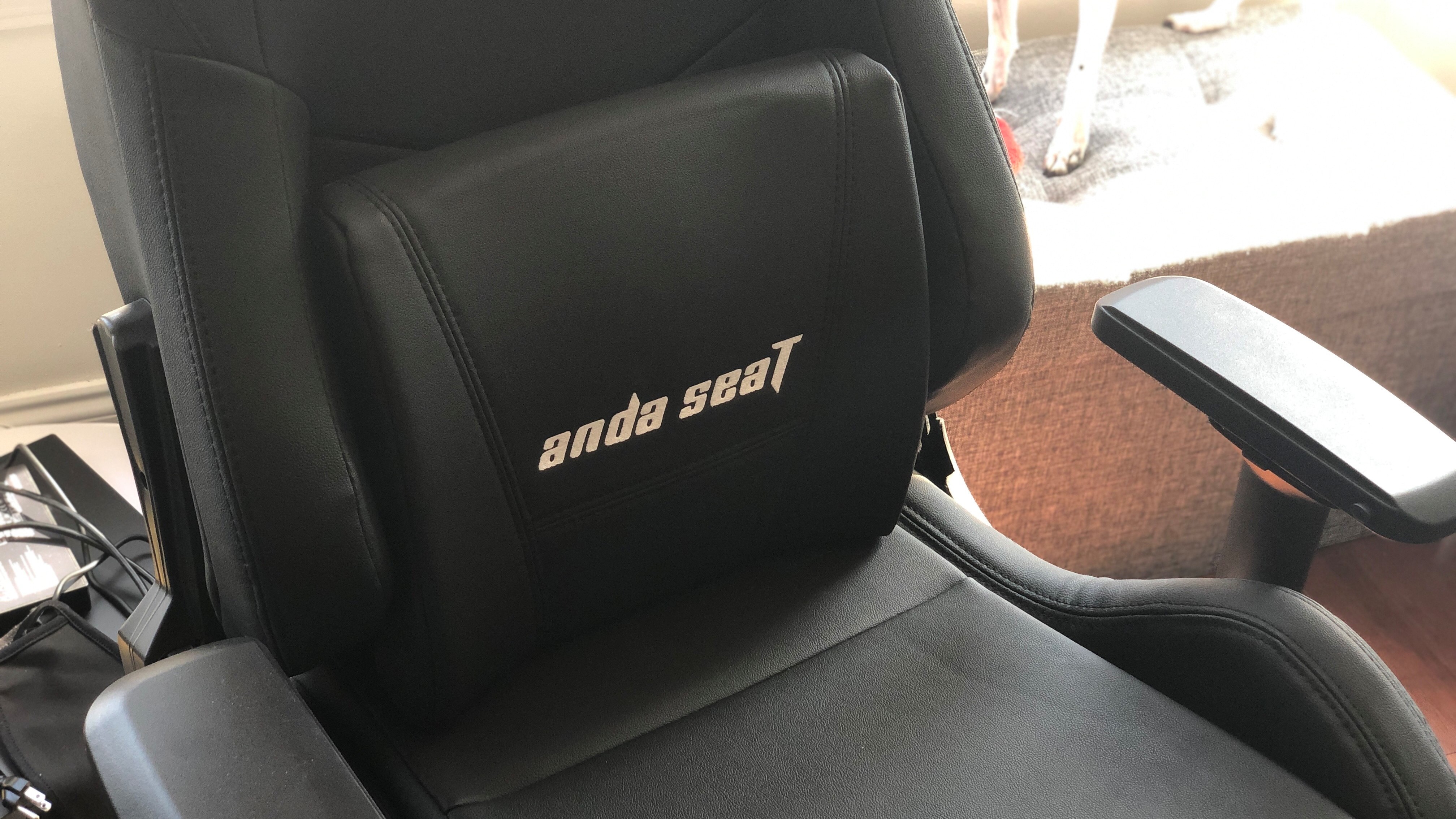 Image 3 of 6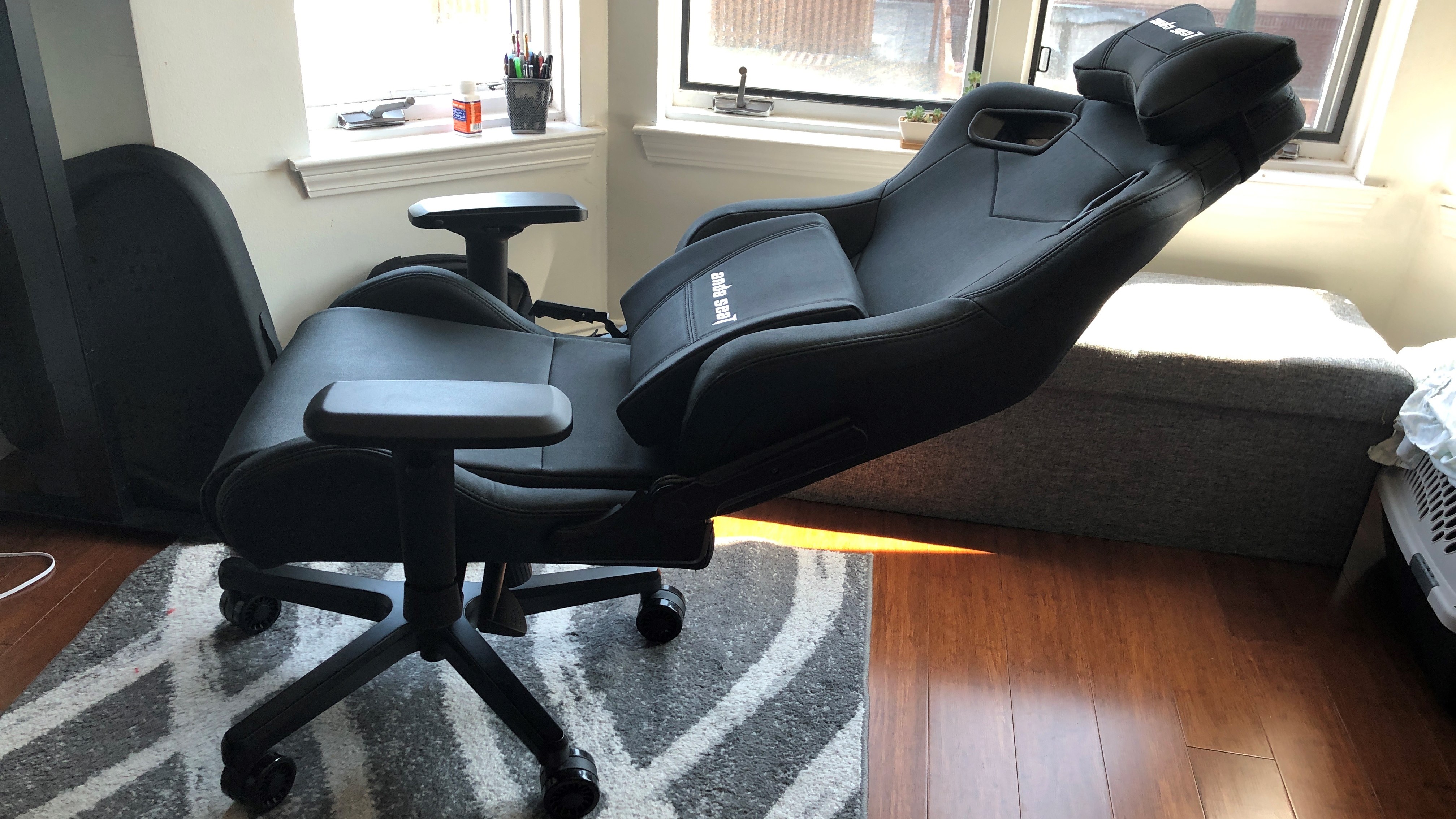 Image 4 of 6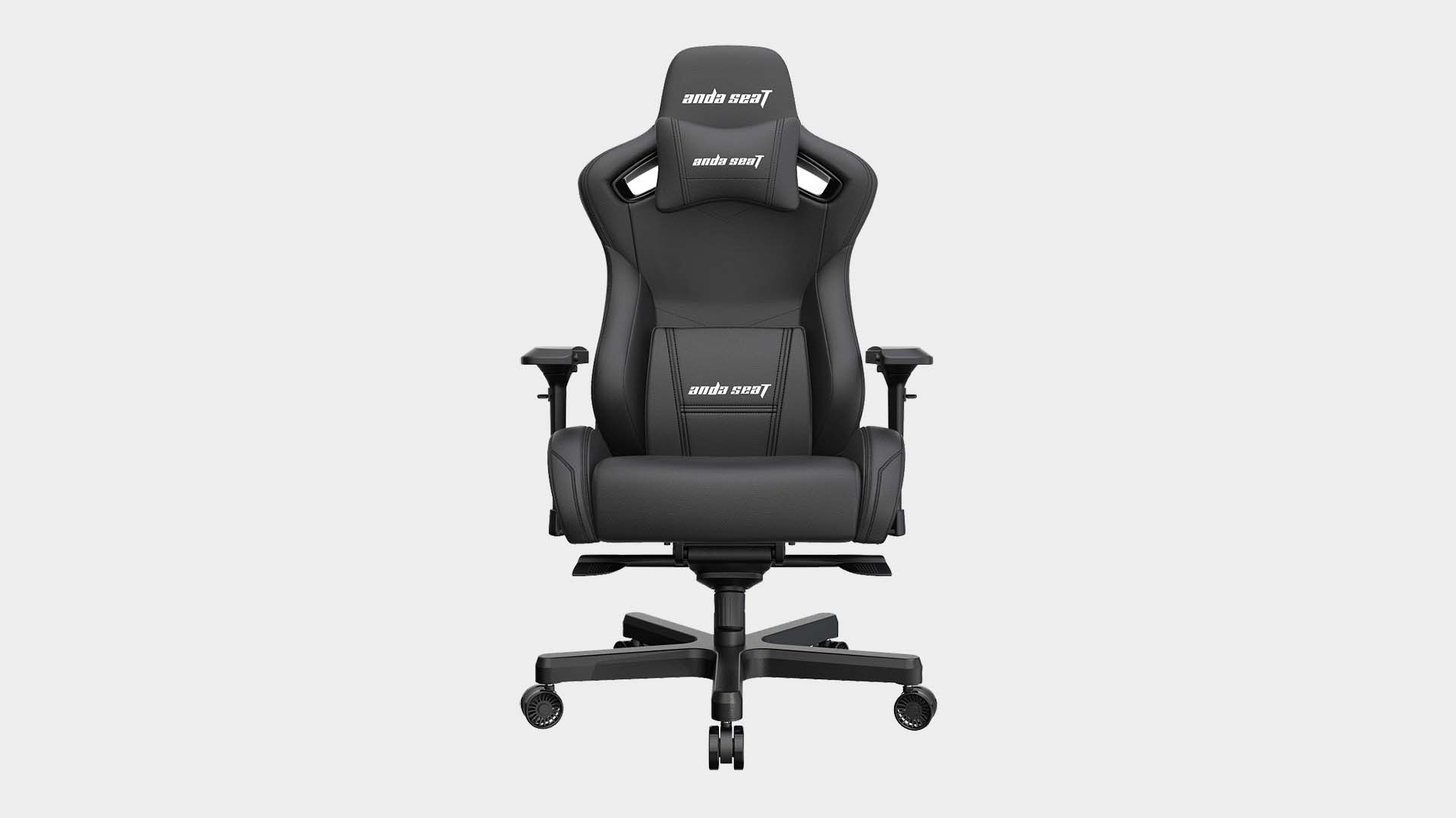 Image 5 of 6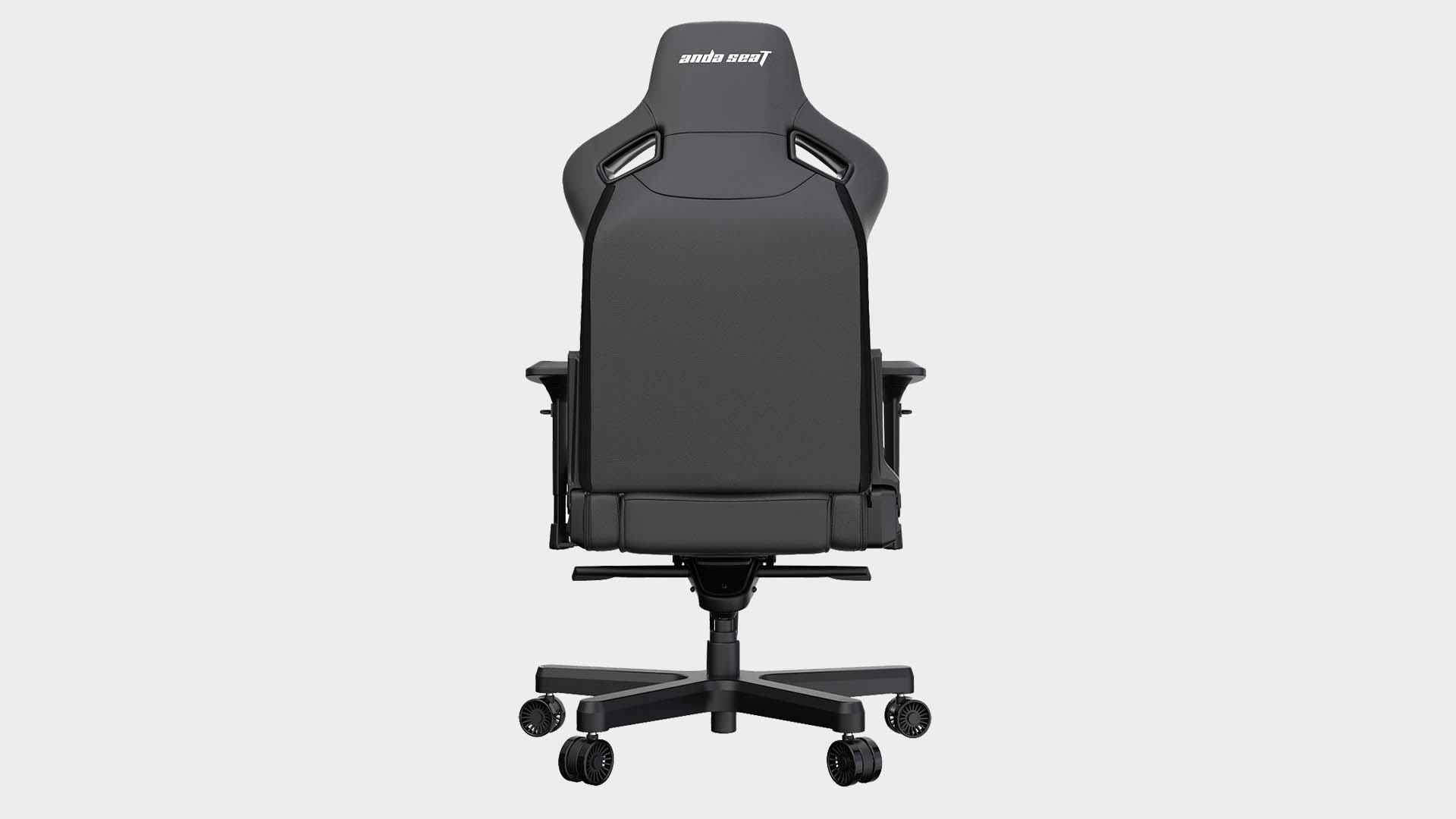 Image 6 of 6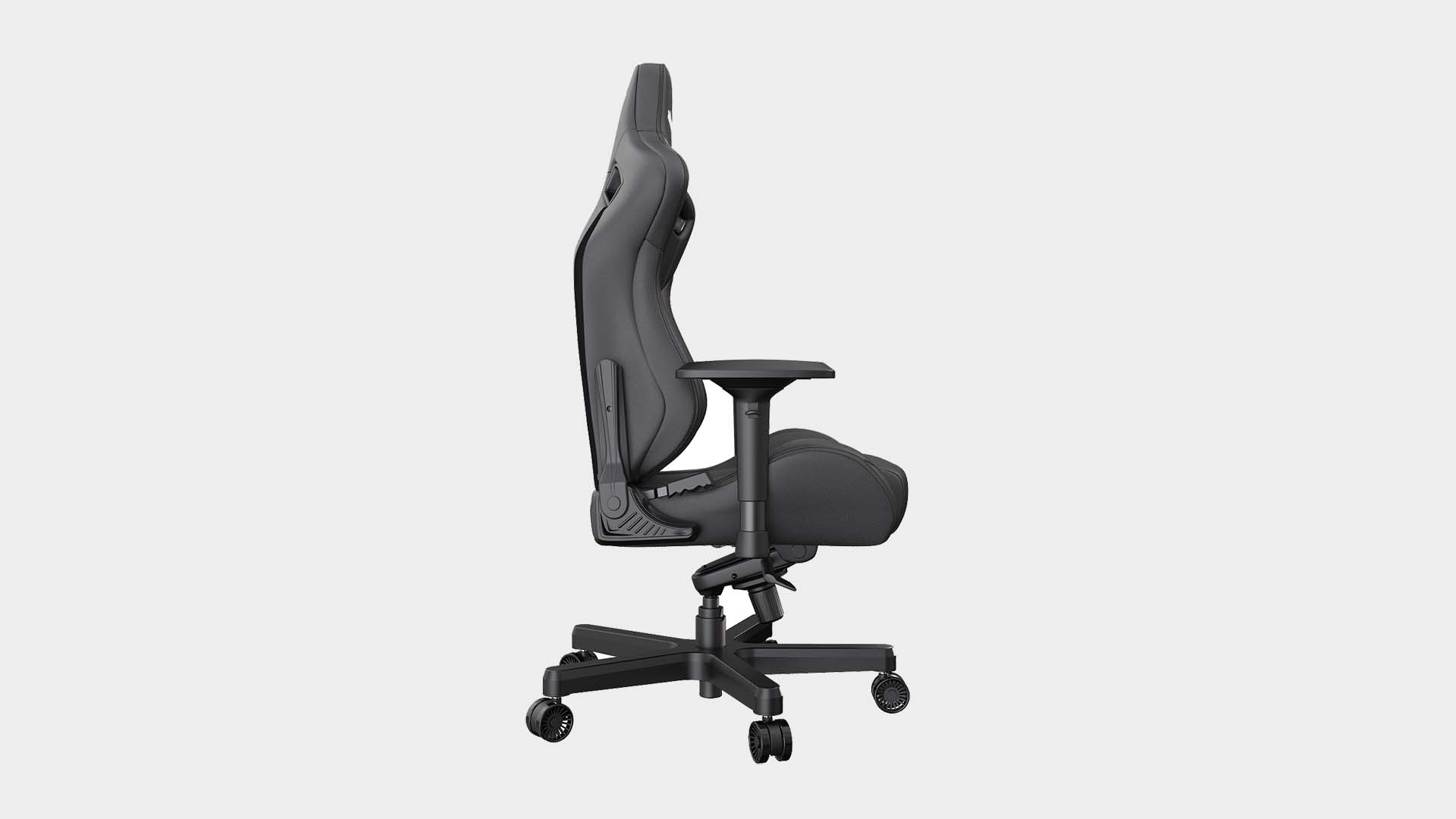 If you're a big and tall gamer, you might have noticed that there aren't many gaming chairs that can support your unique build. Whether it's a lower weight capacity or too short, or even feels like it'll break as soon as you sit in it, finding a chair for you might seem nearly impossible.
The AndaSeat Kaiser 2 screams large and in charge, supporting gamers up to 397lbs and 7ft tall. The Kaiser 2 is built on a solid steel frame with oversized bars to provide support. 
Covered in premium PVC leather and extra thick memory foam cushioning, the Kaiser 2 manages to look more like a gaming chair for grownups. Available in black and a lovely maroon, no more will have to stuff yourself into a tiny gaming chair hope for the best. The Kaiser 2 manages to do both the function, comfort, and style you want in your premium gaming chair. 
Read our full AndaSeat Kaiser 2 gaming chair review.
Image 1 of 3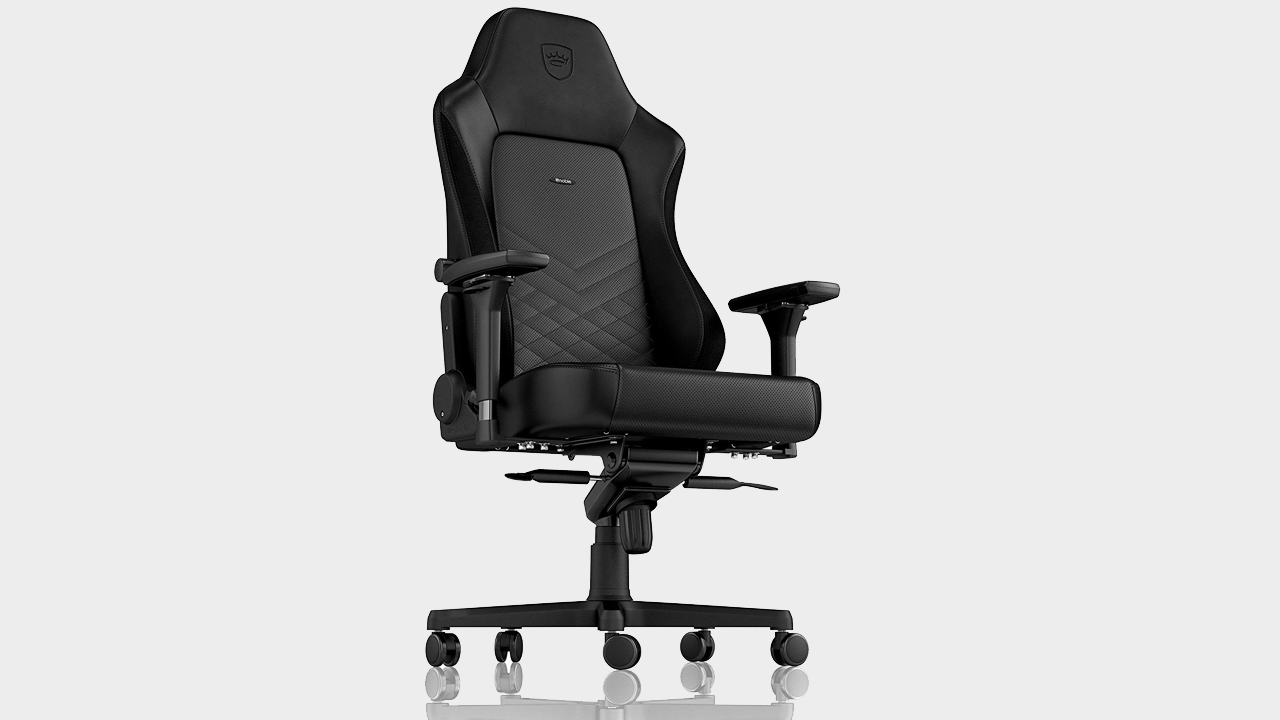 Image 2 of 3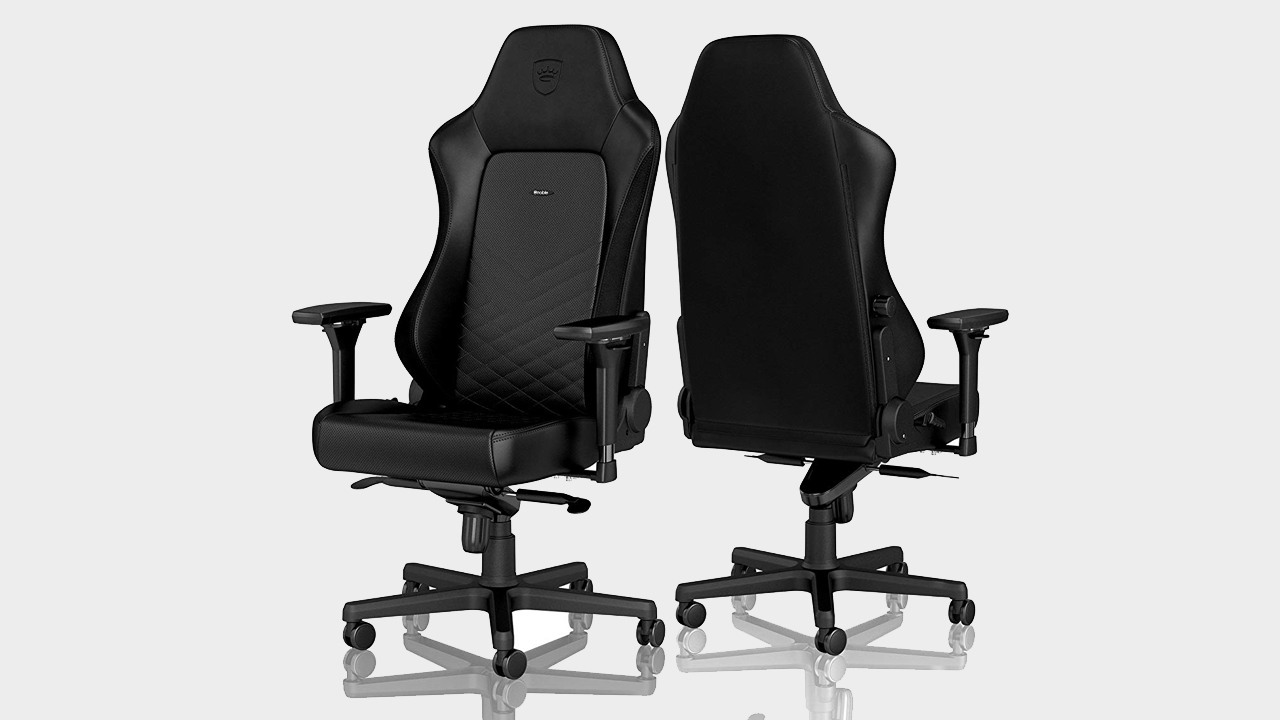 Image 3 of 3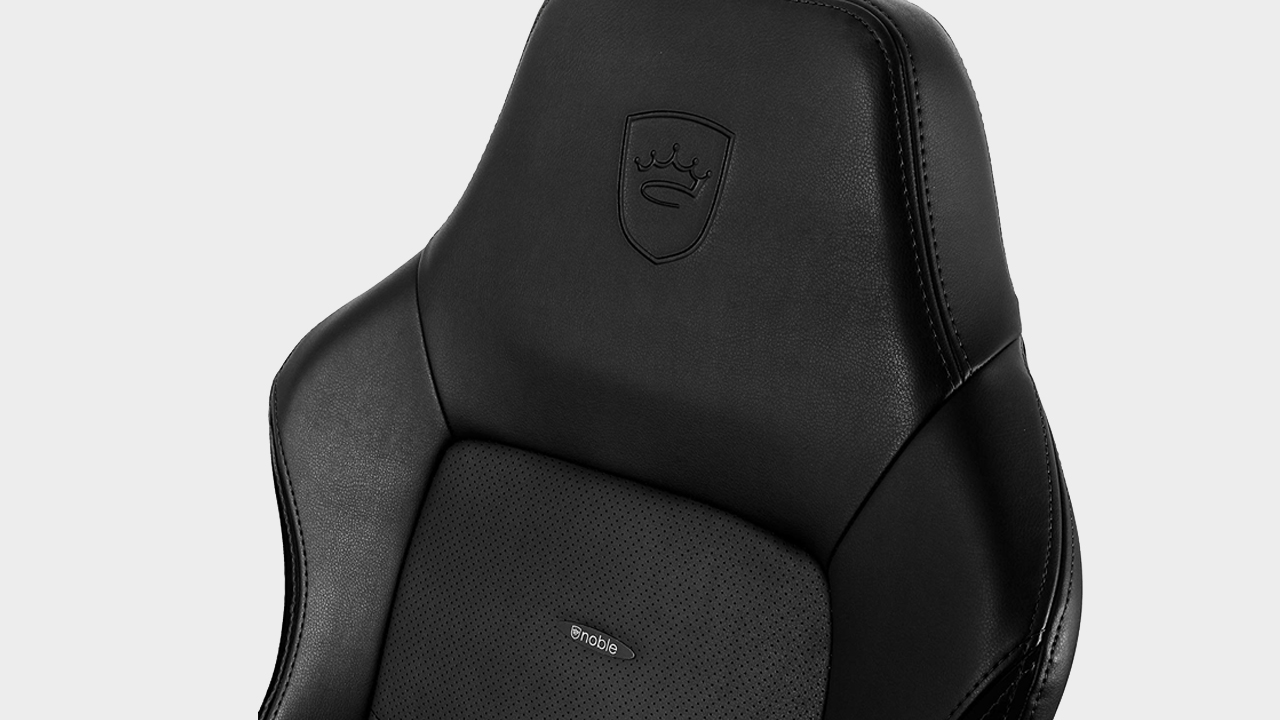 When buying a gaming chair, it's easy to forget your health. After all, most are advertised as luxurious, cushioned thrones that soothe your every ache as you smash the crap out of your foes in Apex Legends. But that isn't true, and for some, it's important to pick a chair that takes back support seriously. 
With some of the team having used it daily for almost a year, we can thoroughly recommend the Noblechairs Hero in uPVC leather. While not the most exciting of chairs, or the sportiest, it certainly does a good job of taking care of your back.
The Hero is easy to assemble, except for the bit where you attach the back to the seat, so make sure you have a buddy for that. It's firm and supportive, and extremely sturdy. As a word of warning: it is substantial, so if you prefer a softer chair that isn't as good for your lumbar, this maybe isn't for you. 
We love the pivoting armrests, so you can jimmy them out of the way when you want to use a gamepad, and they're fully height and width adjustable too, which is great for us little people. Also having such a wide armrest is great, but I find myself leaning on the corner a lot, not making full use of them, and at the same time tiring my elbow out. I'd personally prefer padded armrests, but at least they don't get sticky or slippery when you're attempting to flex on your favorite horror FPS franchise.
The chair is height adjustable (as should all chairs be), the backrest has a 'rake mechanism' so you can adjust the angle with its handbrake lookin' contraption, and a completely independent 'lock tilt' mechanism so you can rock freely, or lock yourself almost horizontally for a good nap if all that hardcore gaming has tired you out. It also doesn't spring forward and crushes you when unlocked, which is always nice.
Read our full Noblechairs Hero Doom Edition review.
Best gaming keyboard | Best VR headset | Best mechanical keyboard| Best wireless gaming mouse | Best wireless gaming keyboard 
Image 1 of 4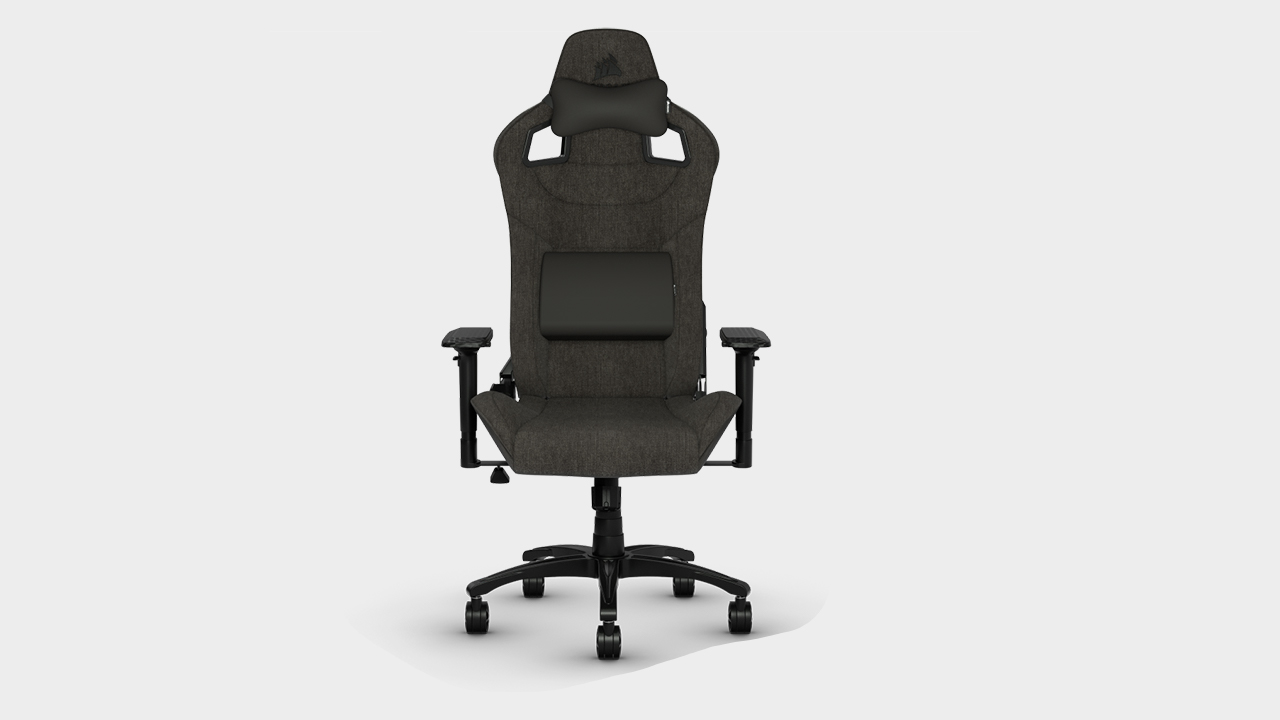 Image 2 of 4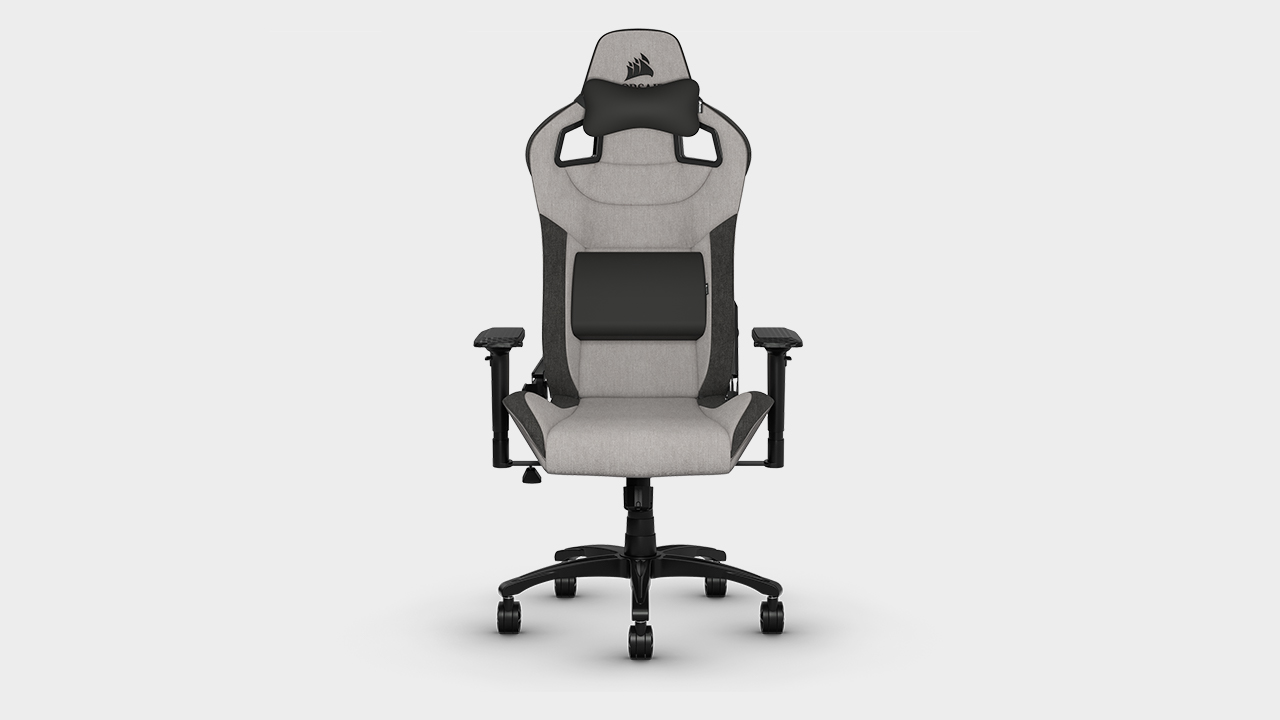 Image 3 of 4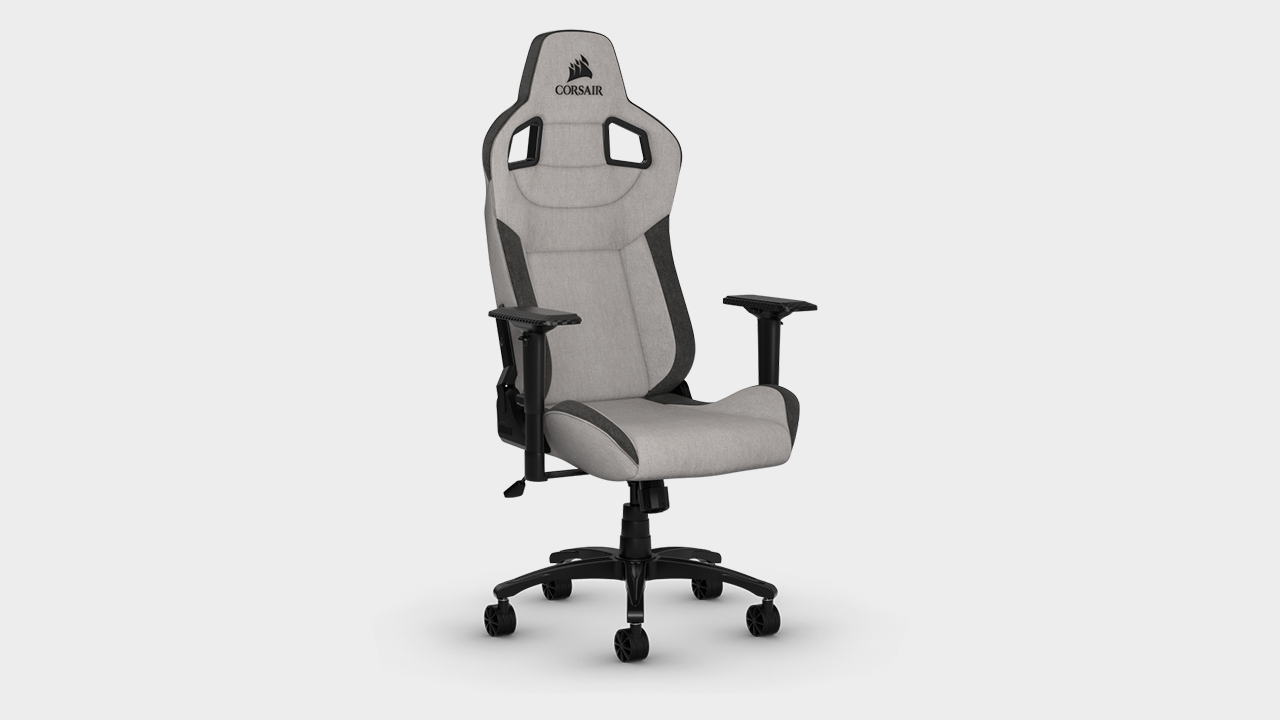 Image 4 of 4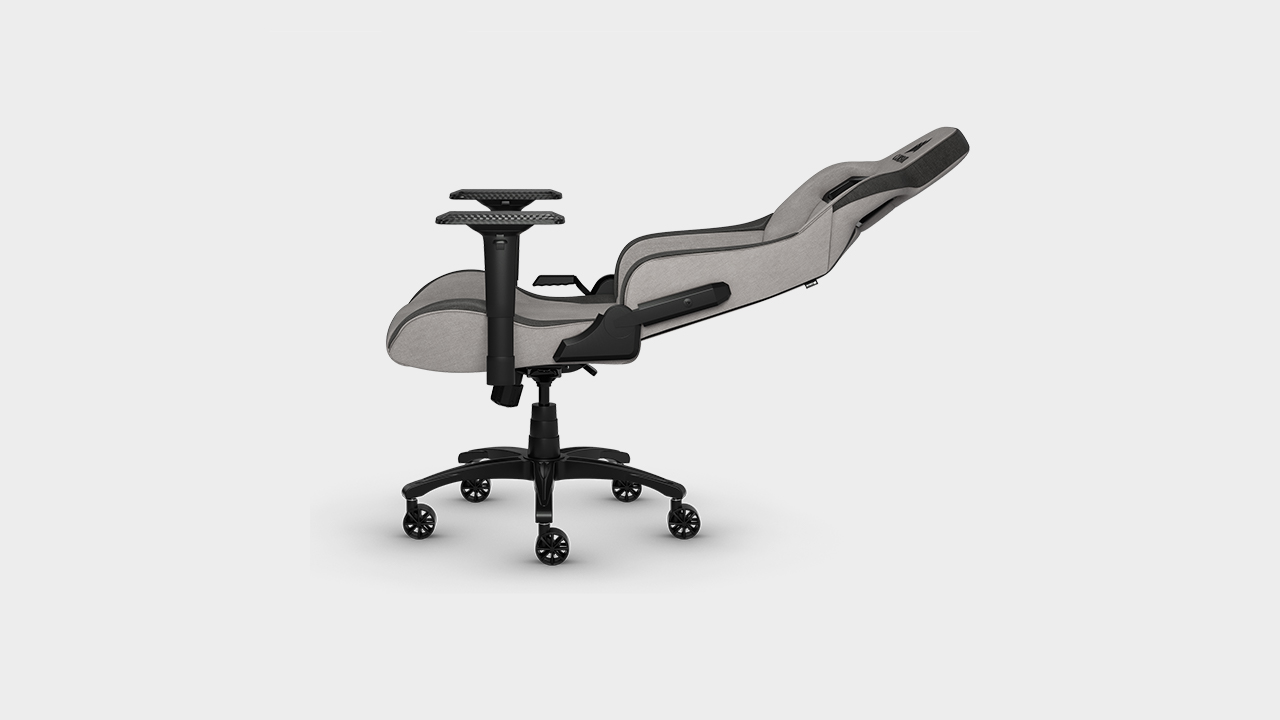 Corsair's latest addition to its lineup of premium gaming chairs, the T3 Rush, has gotten a much-needed facelift. The T3 Rush is an insanely comfy chair thanks to its memory foam lumbar pillow but, more importantly, uses a breathable soft fabric in place of faux leather. This is because it retains less heat, keeping you fresh and comfy instead of sweating in your squeaky pleather. 
I don't have the heart to try it, but my main concern about a fabric gaming chair is how easy it cleans stains compared to leather and faux leather? So, it's something to consider if you're a notorious eater of foods and a spiller of liquids at your desk. 
Appearance-wise, the Rush leans more towards office-chic than a professional gamer. It comes in gray or black and avoids outrageous design choices that might look a little embarrassing on a work call. It's a chair that looks more expensive ($300) than it is. If you were looking for a little more personality, DX Racer and Secret Labs have many designs and colors if you're tired of black or gray. 
The Rush also reclines to a ridiculous 180 degrees if you want to lie back and take a comfy cat nap before taking on another marathon streaming session of Apex Legends or CS: GO. 
The only major downside of the T3 Rush is for smaller-framed users. If you require a smaller seat, the T3 will be an uncomfortably tight fit. So, if you're over 6 ft tall or larger than 200lbs, you'll need to look elsewhere unless you're buying this for a kid. However, the lack of any fun colors might turn them off. 
Image 1 of 8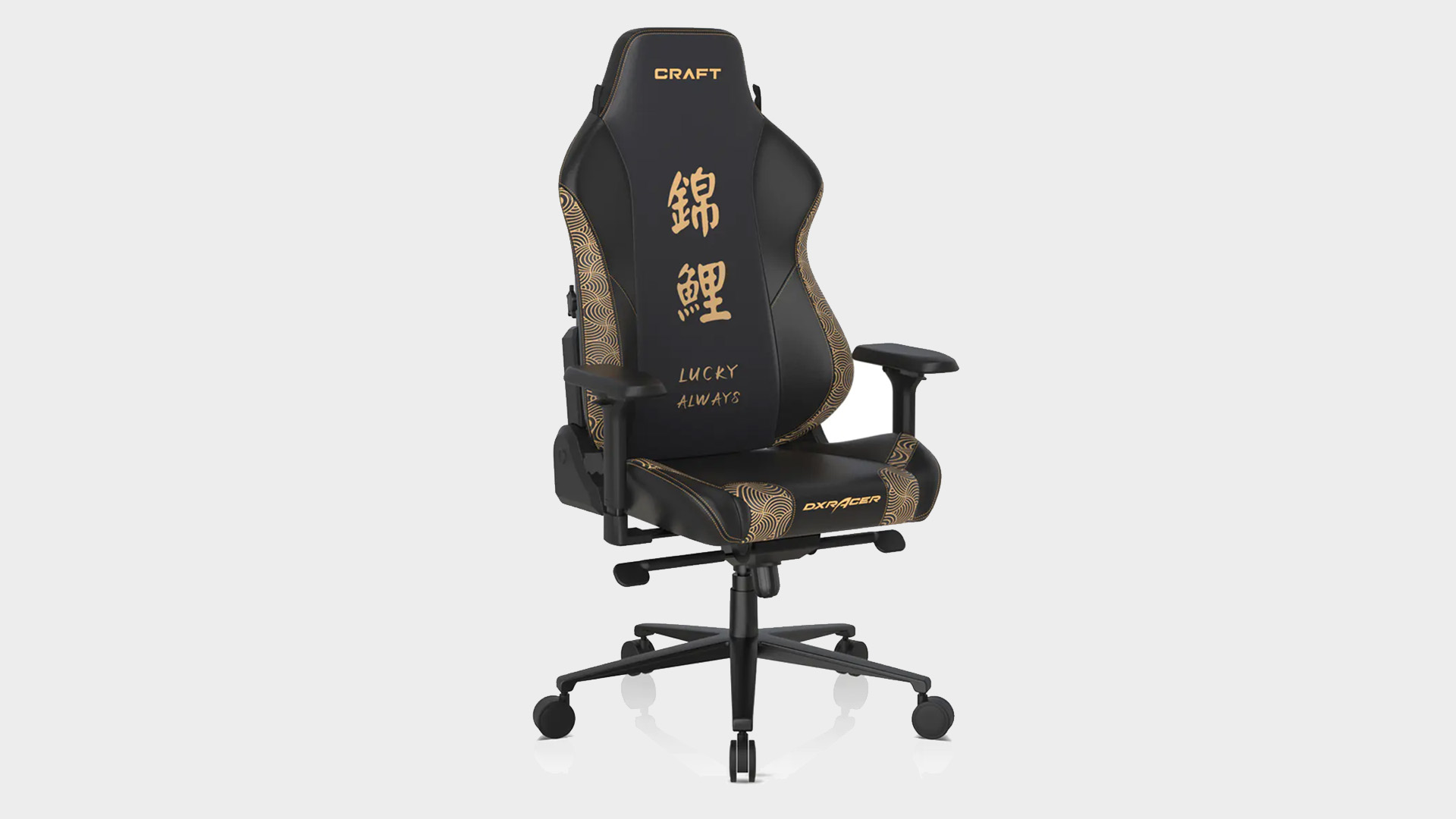 Image 2 of 8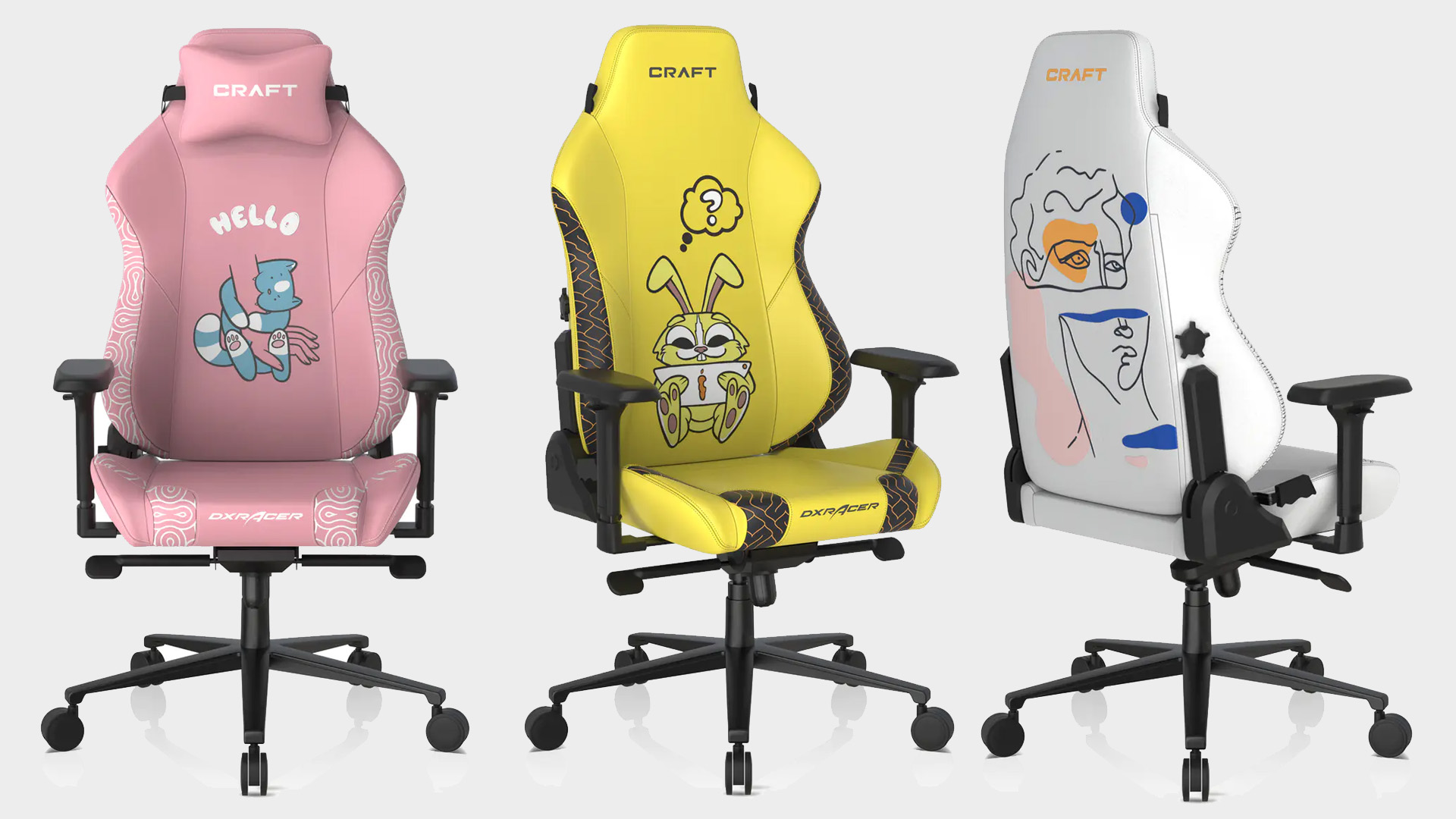 Image 3 of 8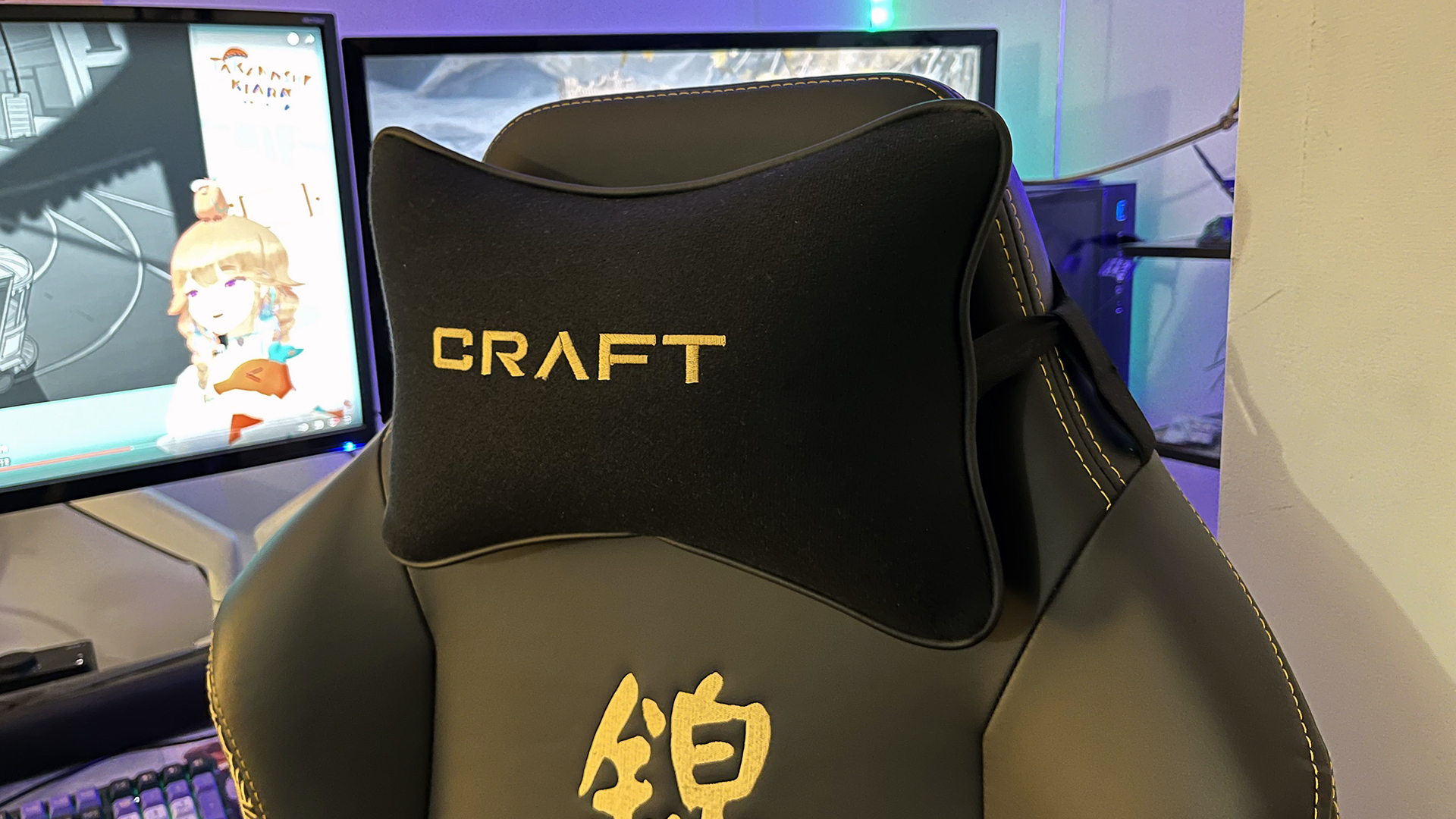 Image 4 of 8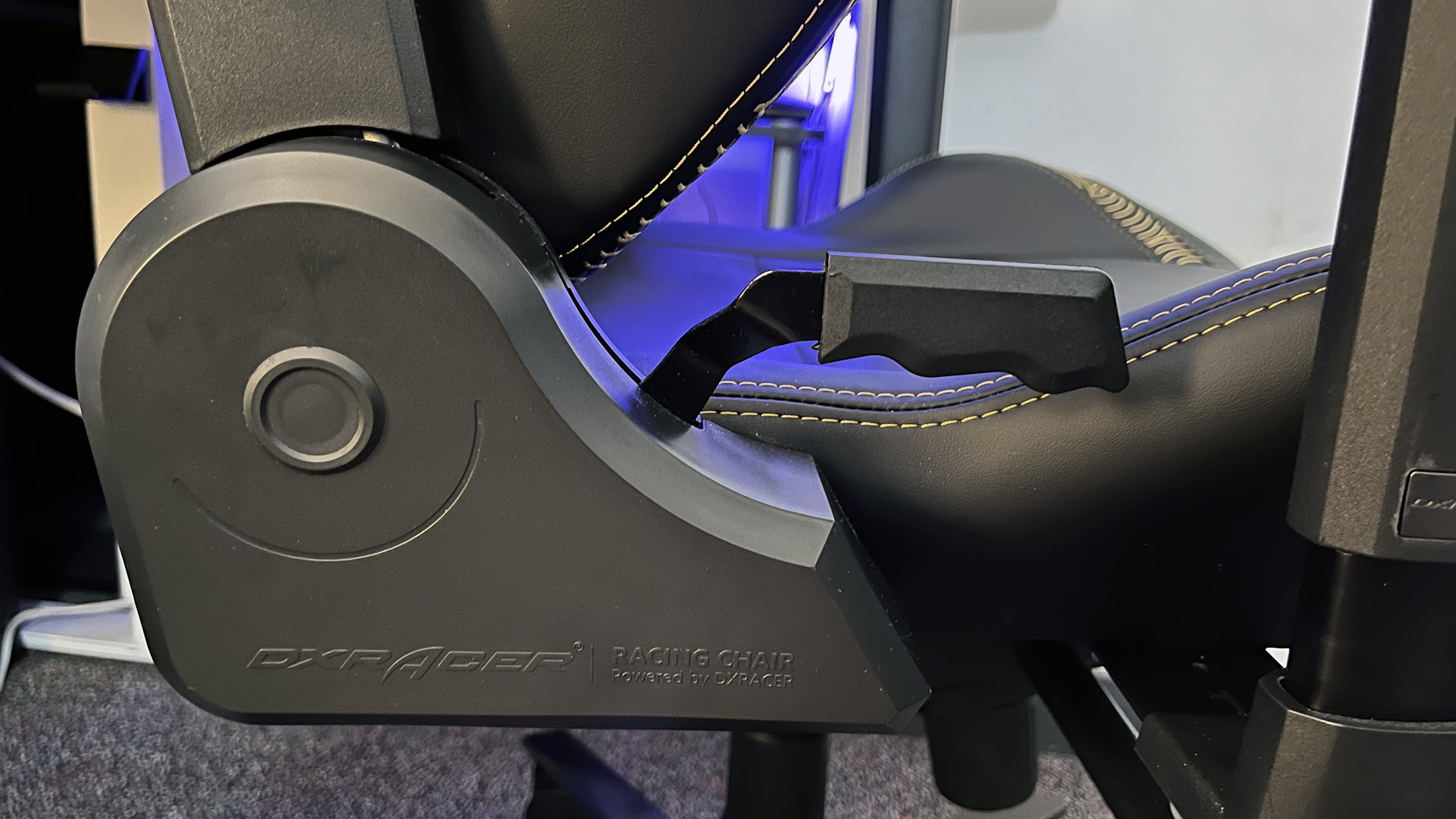 Image 5 of 8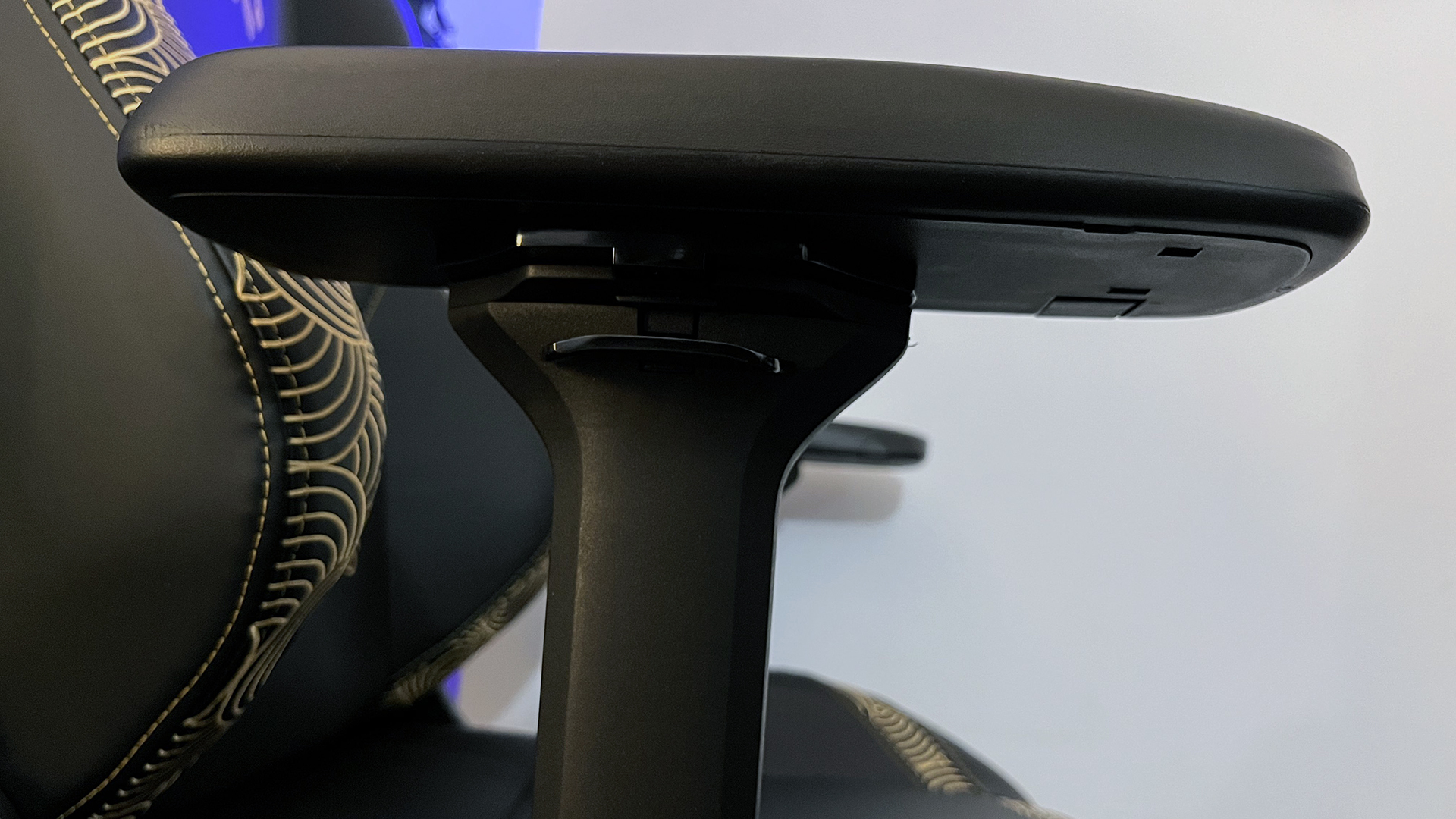 Image 6 of 8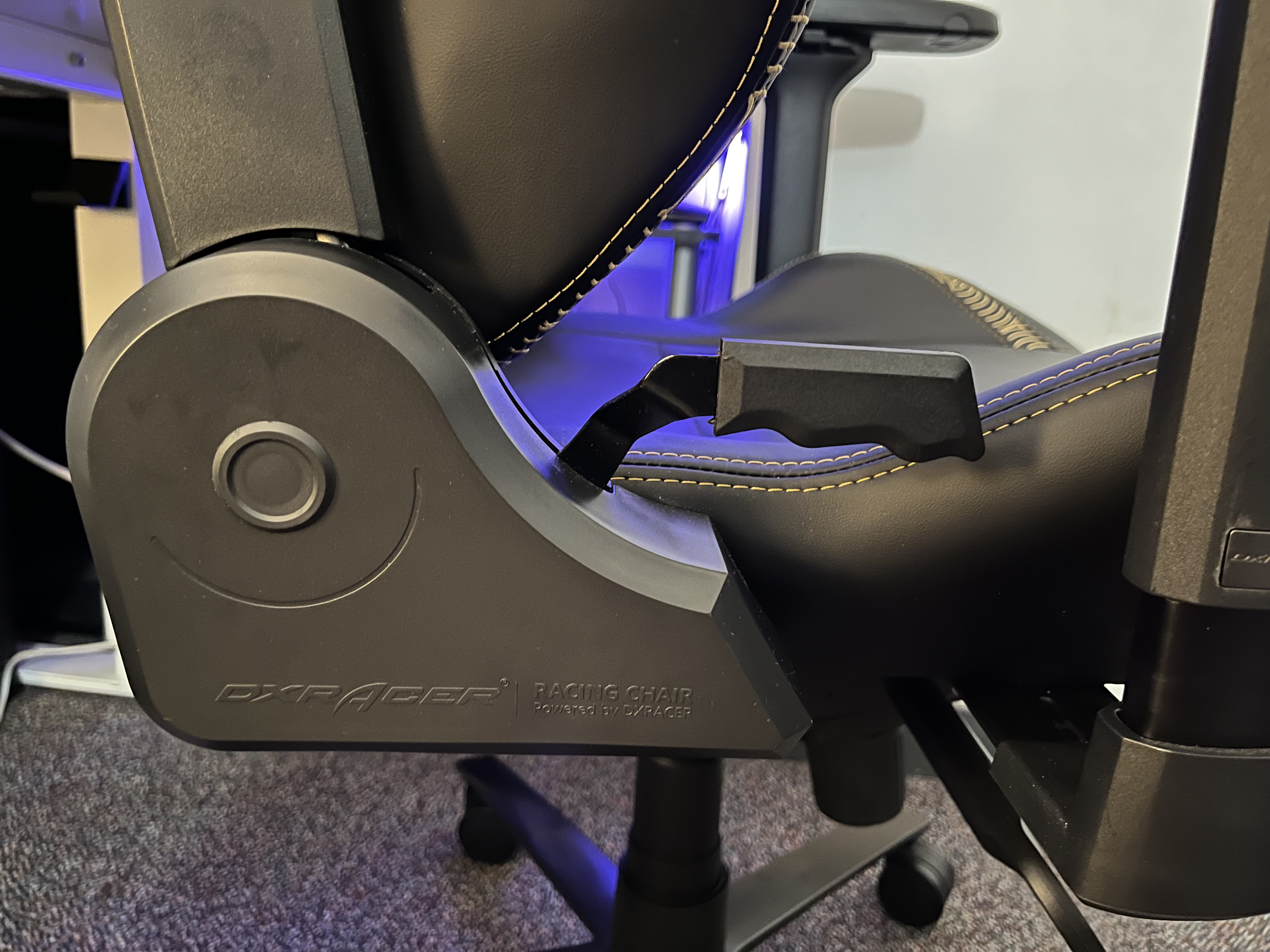 Image 7 of 8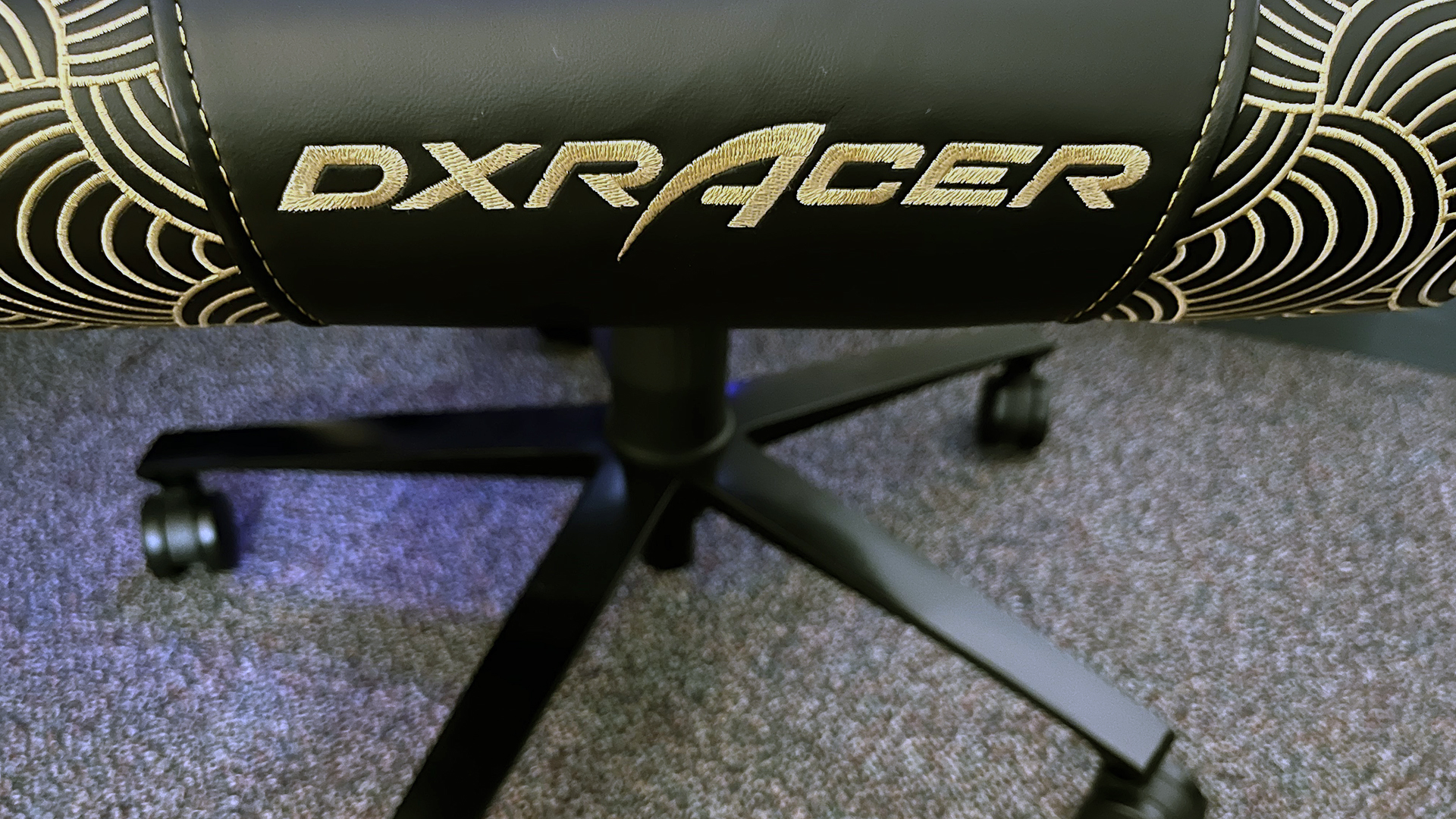 Image 8 of 8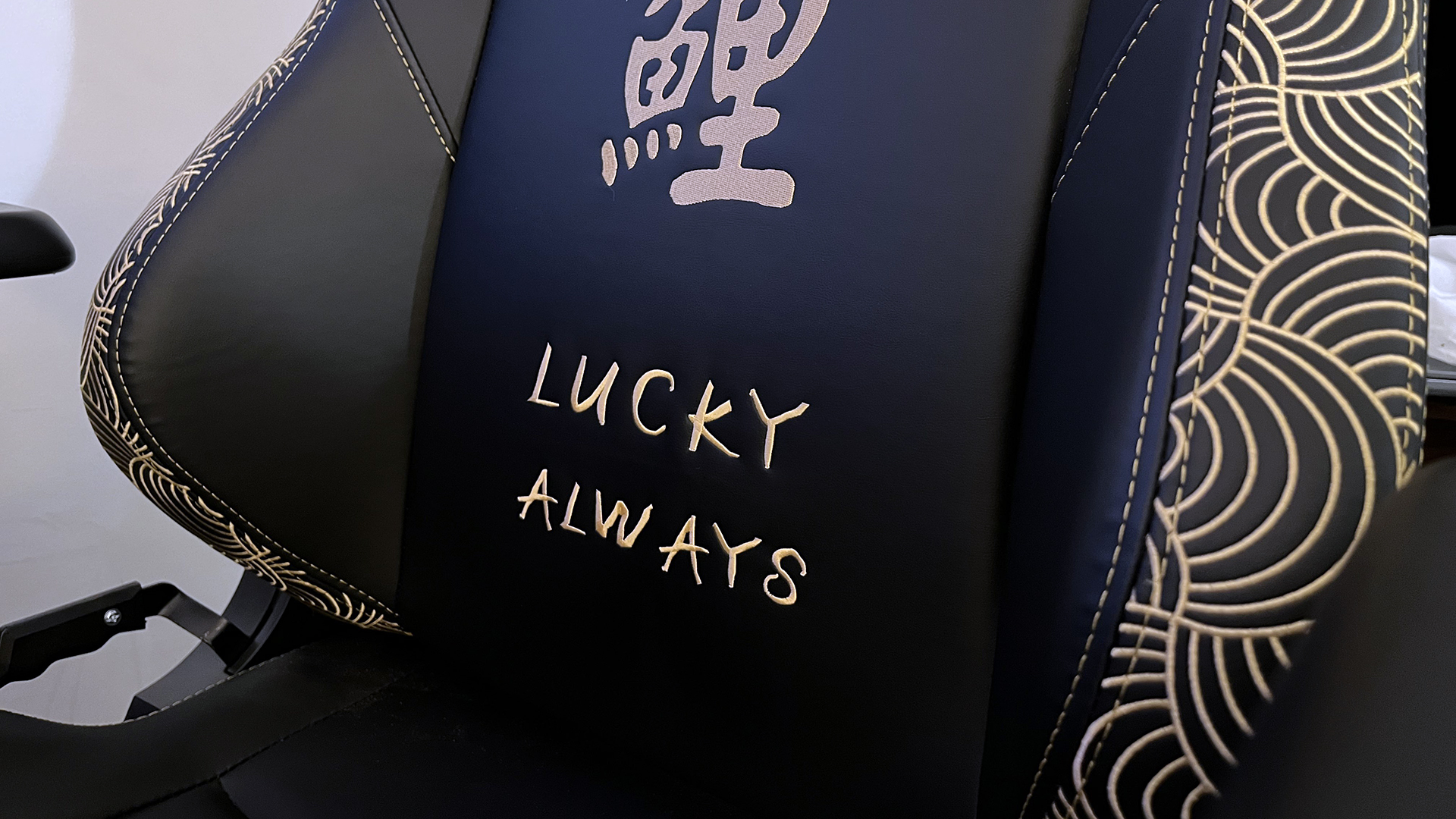 Cut the cord…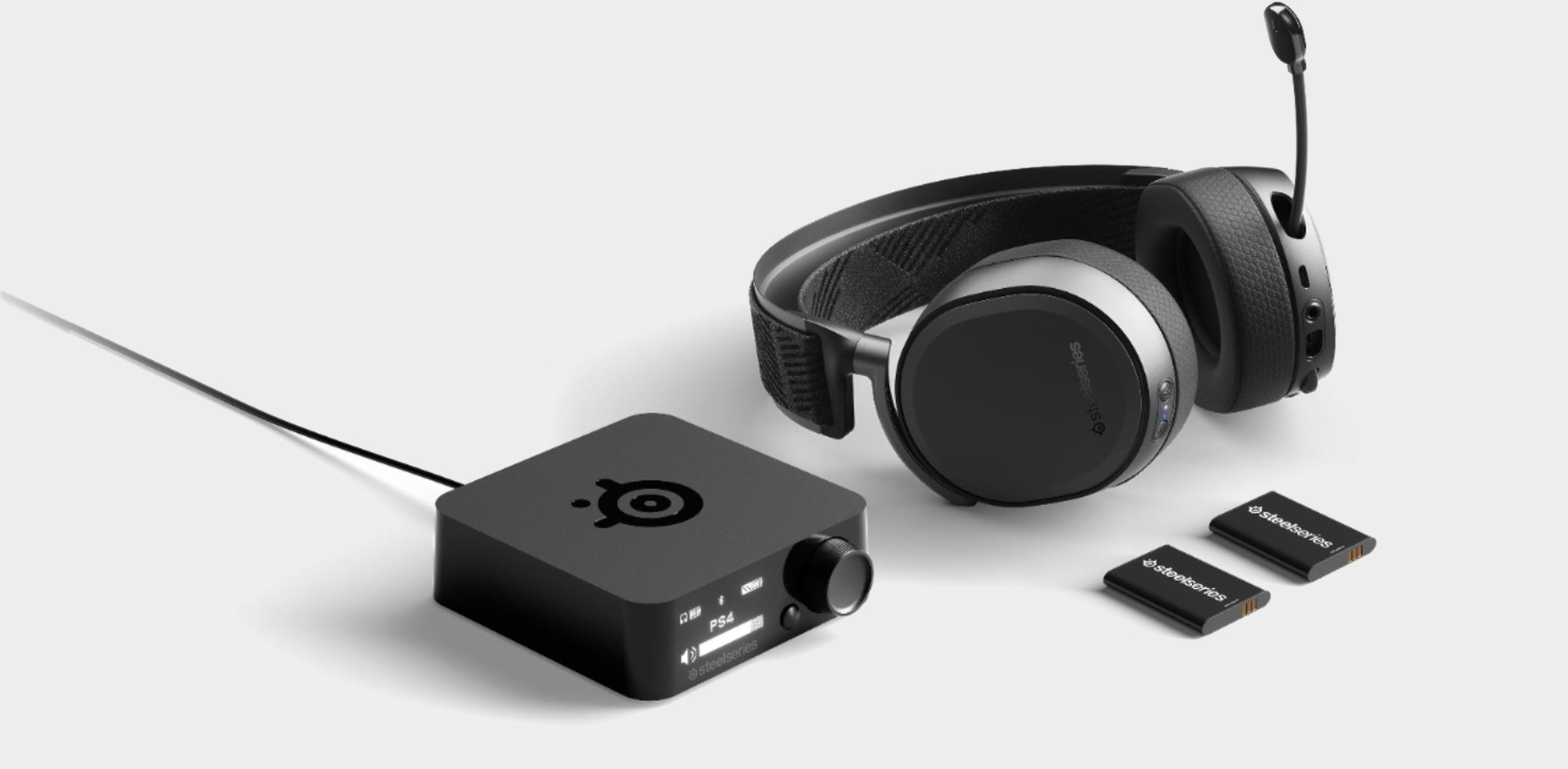 Best wireless gaming mouse: ideal cable-free rodents
Best wireless gaming keyboard: no wires, no worries
Best wireless gaming headset: top untethered audio
The DXRacer Craft Series will appeal to those gamers that want their gaming setup to be more than a drab collection of black objects. There are heaps of colors and designs to choose from, including many with surprising artistic flair and grown-up tastes. The best bit, though, is that you don't have to settle for a sub-par chair to get the looks nailed down: the DXRacer Craft Series is well-made and comfy, too.
The design of the DXRacer Craft Series resembles a lot of our favorite gaming chairs. It has 4D armrests, lumbar support, a removable head cushion, and two paddles to adjust the height and whether or not it can recline. Everything works smoothly; nothing hitches or creaks. The lumbar support in particular is a nice addition that my previous chair didn't have.
You can adjust the chair as much as you want and it doesn't feel like it's going to fall apart, which is a boon for something you'll probably own for years. That said, all of the functions are largely the kinds of things you'll adjust once and leave that way, but it's nice to have the options if you say, play an instrument that requires more room for your arms.
The chair itself is covered in PU leather or polyurethane leather. Nothing about the material feels uncomfortable, especially with the foam padding inside, but it's hard to accurately tell whether or not it'll peel or crack with extended use given my limited testing window. Other gaming chairs made with the same material tend to do this, so it's a real concern if you want your chair to look nice many years after you've purchased it. Typically, you want something that'll last longer like mesh fabric.
The whole package doesn't cost much more than Secretlab's Titan Evo 2022 series which comes with many more color options, including branded looks like the League of Legends Jinx design. The Secretlab is a better chair, but the DXRacer Craft Series isn't so much worse that it's not worth investing in one if you find any of the designs pleasing.
That said, this chair is a bit pricier than we'd like for the features on offer. It doesn't offer the feature set of the Secretlab Titan Evo, and it's not quite as clean-cut, but if you want something with a bit more out-there flair, this is absolutely an option that won't let you down.
Read our full DXRacer Craft Series review.
The best gaming chairs FAQ
Are gaming chairs actually bad?
Between recent articles about the effects of sitting down on your body and our experimentation with standing desks, you might think PC Gamer has fallen out of love with the humble chair.
That could not be further from the truth.
As gamers and office workers, we spend a significant chunk of each day sitting on our money makers in front of screens. Given that most of us don't plan to change that anytime soon, it only makes sense to do so in a great chair. So that's what I set out to find.
We wanted to find chairs that maximized comfort, support, and value. We spoke with Melissa Afterman, MS CPE, a Senior Principal Ergonomist with VSI Risk Management & Ergonomics, Inc., who specializes in workstation setups. 
"Absolutely, chairs are still okay," she told me. "Yes, we know that sitting too long is bad for you. The reality is that standing too long is just as bad for you, so the answer is movement. Taking breaks, getting up at least every hour and moving, or changing your position from standing to sitting every hour so that you're not standing too long either."
"If you're typing and working at the computer, you really want more upright support so that you can maintain neutral spine posture and let the chair hold you up," she said. "But when you switch to a gaming mode, you may want to recline a little bit to relax your lower back while still having good support in that position. So a locking backrest and/or some tension control is important."
Another feature to look for, though it tends to be found on more expensive models, is a seat pan slider. This enables you to slide the positioning of your butt forwards or backward relative to the backrest. 
Are gaming chairs really worth it?
The best gaming chairs will complete your PC setup, not just from an aesthetic point of view, but because you will likely be spending hours sat in front of your machine, they will give you the support needed to keep your spine healthy too.
Is a gaming chair better than an office chair?
Nope! You can find good or bad examples of both, and believe us there are plenty. That said, some office chairs are great for gaming and vice versa, and there are 'office chairs', like the Herman Miller Embody, that blend the line between both.
Really it's about finding what's right for you, and a lot of the time that's a gaming chair because, let's be honest, you like the look of it. That's a perfectly good reason to make that decision, just make sure you're not sacrificing comfort and ergonomics for style and flair.
A cheap office chair can be a great pick if you want to save cash and be comfy.
Are gaming chairs good for your posture?
The best gaming chairs look out for you and your back. When it comes to chair design, lumbar support is vital. The first thing you should look for in a new gaming chair is whether it has any built-in support to help your body maintain an ideal posture. Some even come with lumbar support pillows that work to some extent. Multi-adjustable arm-rests, upholstery, and general style are also important; note these features aren't cheap.
Does every gaming chair fit every body type?
Different chair models accommodate different heights and weights, so make sure to check your fit. Look at the width and depth of the seat, too. Some chairs claim that you should sit cross-legged, but that depends on your size and legs' length.