The best microphone for gaming and streaming will make you better than you have any right to be without hiring an audio engineer. So, whether you're upgrading your Twitch stream or looking to sound a little more professional on your daily work calls, finding yourself a quality mic that's easy to use is a piece of hardware we all need. 
Don't know your XLR from your elbow? Don't worry; we've tested out dozens of microphones for streaming and recording and picked out the ones we feel are the best. We know how overwhelming shopping for a microphone online is. To help, we recorded some test audio of the most popular microphones so you can hear the differences and help narrow your choice.
USB microphones are the go-to option for at-home streaming and podcasting. So, that's going to be the majority of what we recommend. Audiophiles will want to go down the XLR route because of its sound quality and flexibility; however, good XLR mics are often way more expensive than your typical USB mic. XLRs also require an external audio interface to connect to your PC, like the Focusrite Scarlett Solo, which isn't cheap. 
We've seen a rise in budget microphones under $100. They offer excellent recording quality at a fraction of the cost. The only real downside is that they lack features on more expensive options. But for $40, it might be worth the sacrifice. Below we've put together a list of the best microphones we've tested for different budgets and uses.
Best microphone for streaming
Hear these microphones for yourself using the Soundcloud embed below.
Image 1 of 4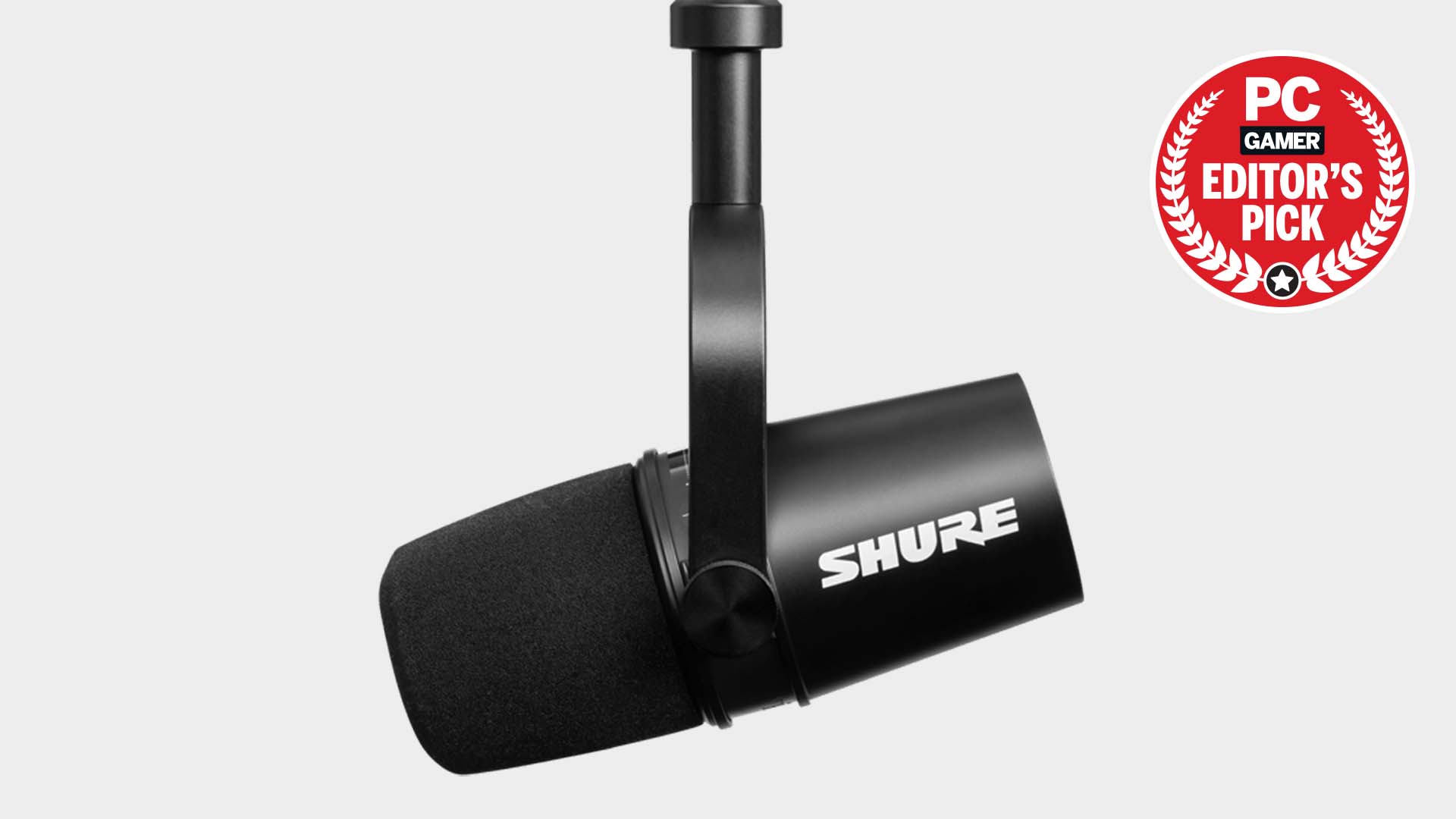 Shure MV7 Podcast Microphone
Image 2 of 4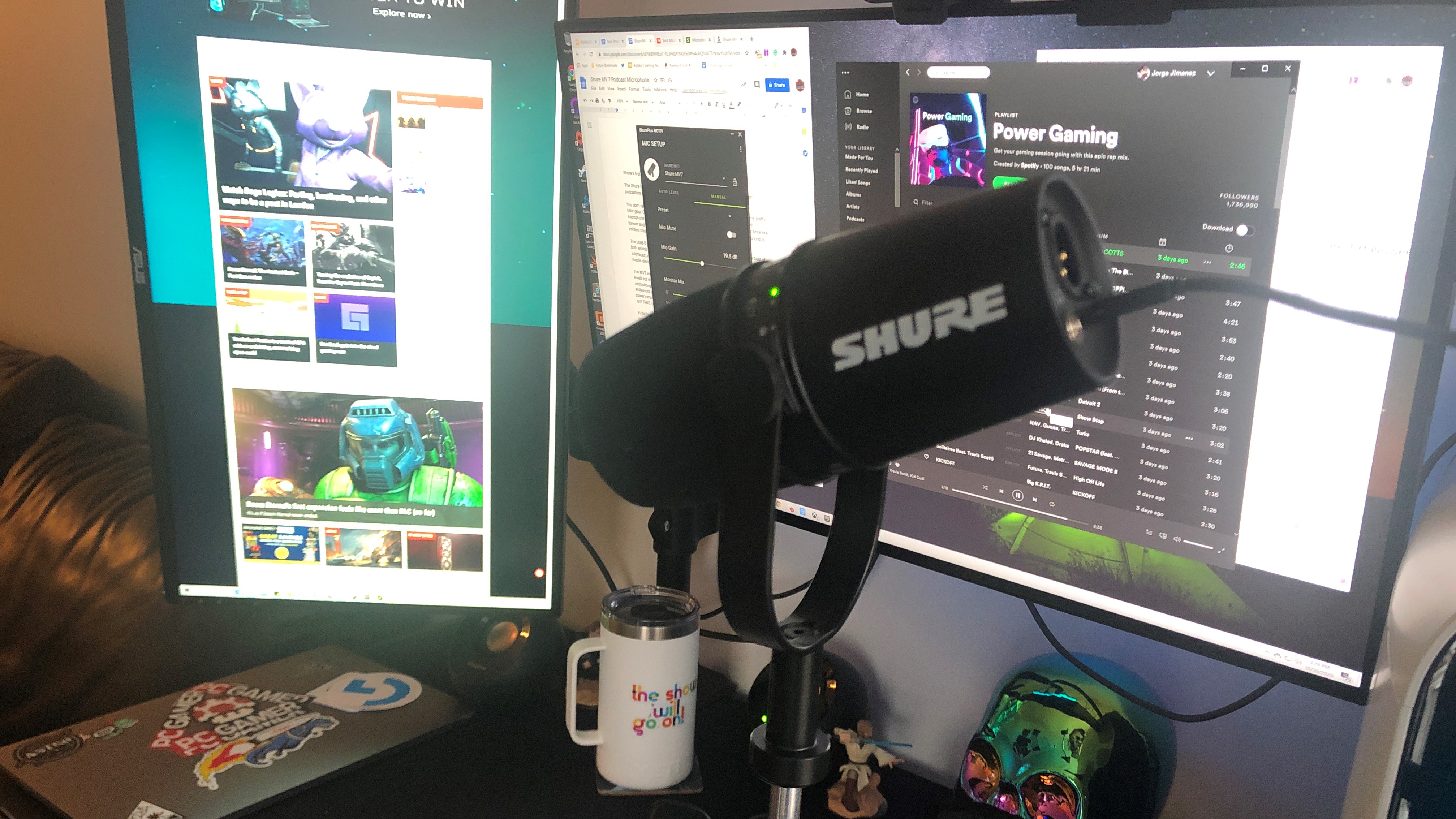 Shure MV7 Podcast Microphone
Image 3 of 4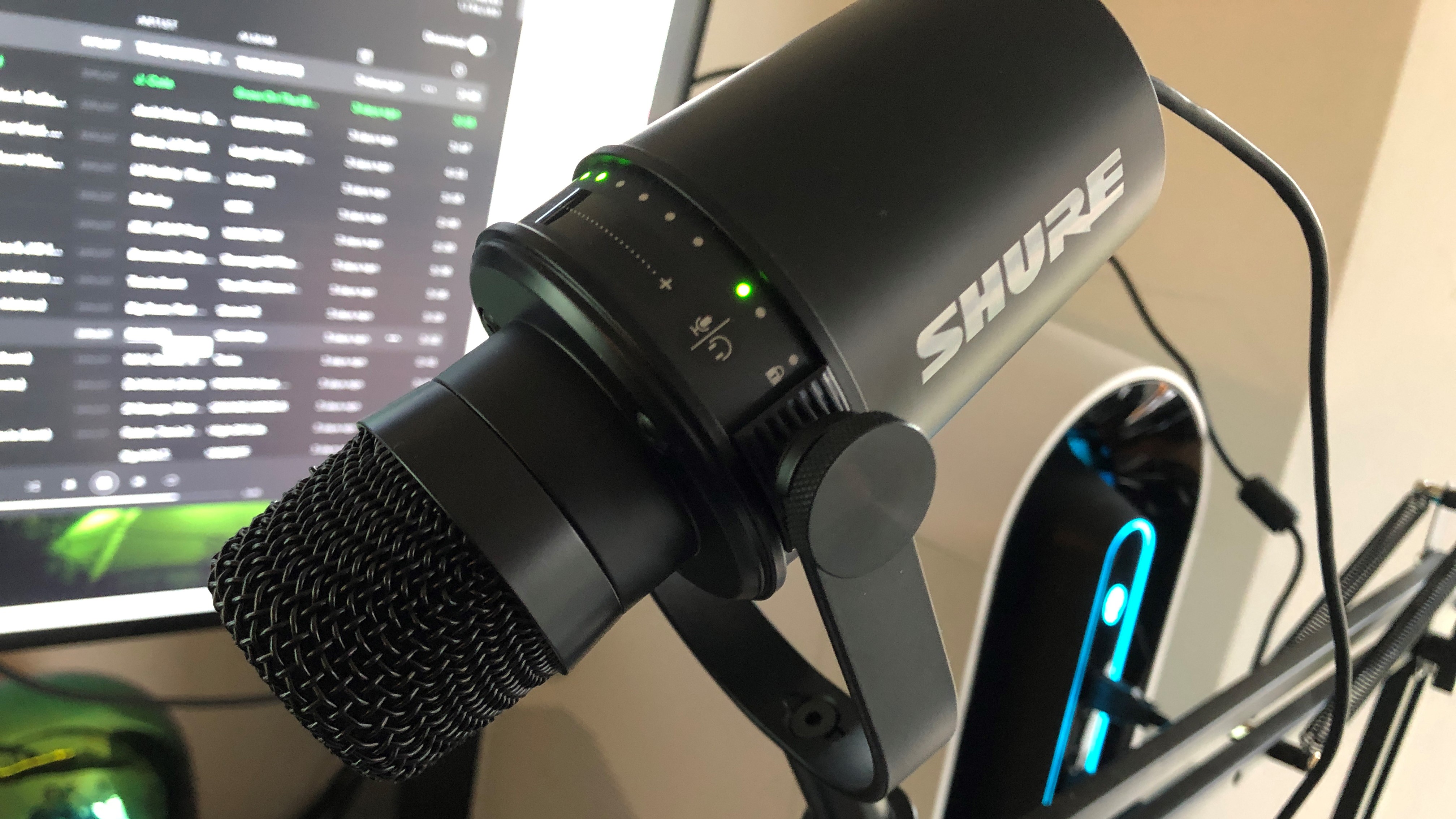 Shure MV7 Podcast Microphone
Image 4 of 4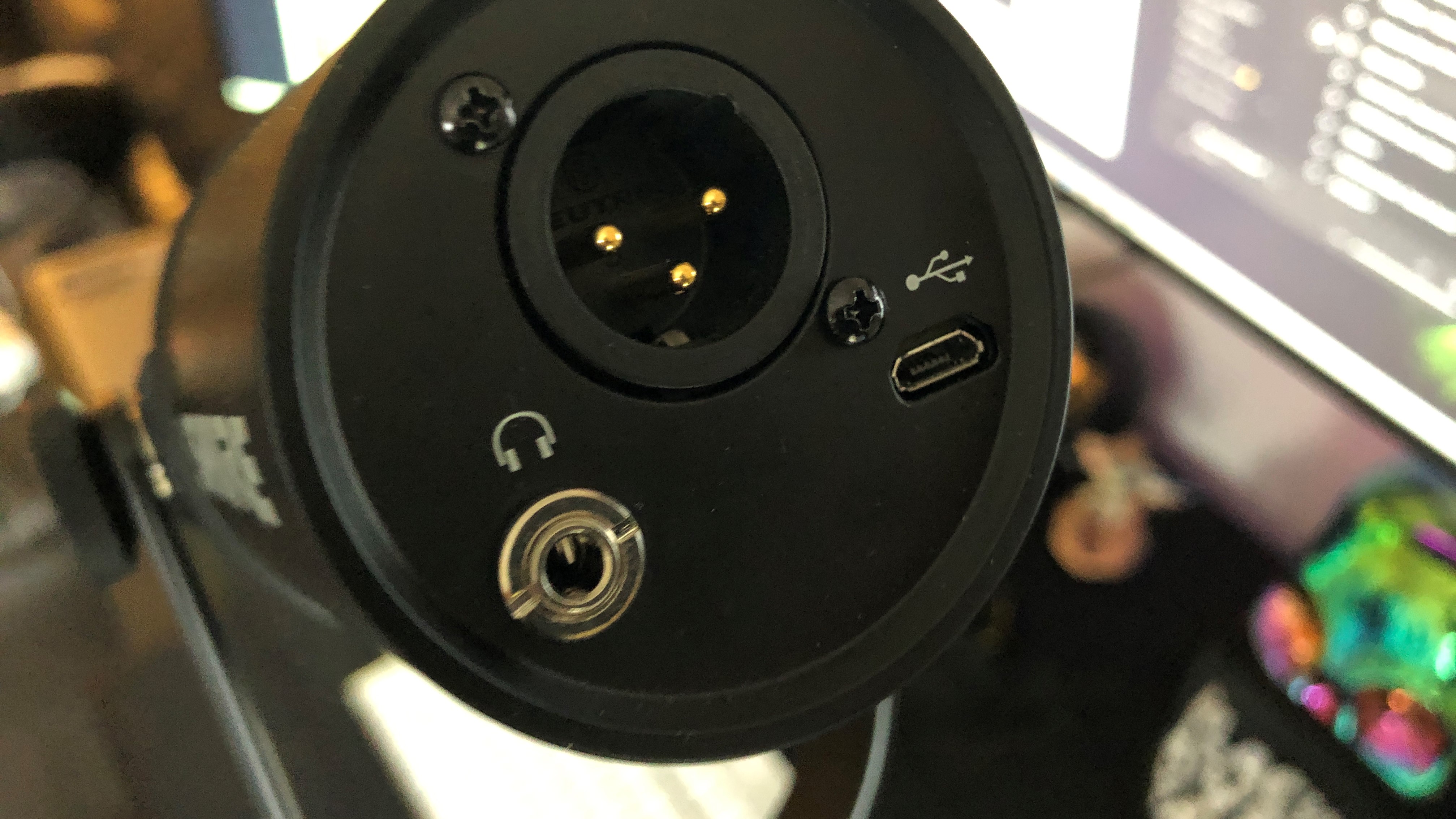 Shure MV7 Podcast Microphone
If you're a musician or want your voice to sound the way it's meant to be heard, the MV7 is an easy recommendation. If you don't mind reaching deep into your pocketbook, that is. There are affordable mics on this list, but it is still absolutely true that if you want the best, you will have to pay for it. 
Shure's first hybrid XLR/USB microphone manages to provide pro-grade sound with minimal set-up and expertise. While it is more expensive than your average premium mic, its versatility completely justifies the cost. It's hands-down one of the best microphones I've used for recording.
The USB Type-B Micro/XLR connection will be a big draw for many folks. It gives you the best of both worlds by providing the adaptability of XLR (especially if you use professional audio interfaces) and the versatility of Type-B Micro inputs for recording on the go with laptops and mobile devices. 
The MV7 microphone is for content creators who want to bring their production values to pro-grade levels but don't want to or can't spend that pro-grade money.
$250 for a hybrid USB/XLR microphone isn't that big of an ask when you consider the flexibility of the Shure MV7.
The Shure MV7 is a great-sounding XLR/USB hybrid microphone that'll give veteran podcasters and streamers a serious upgrade, especially if you're looking for a microphone that'll plug into a USB audio interface to go all XLR down the line.
Read our full Shure MV7 Podcast Microphone review.
Image 1 of 2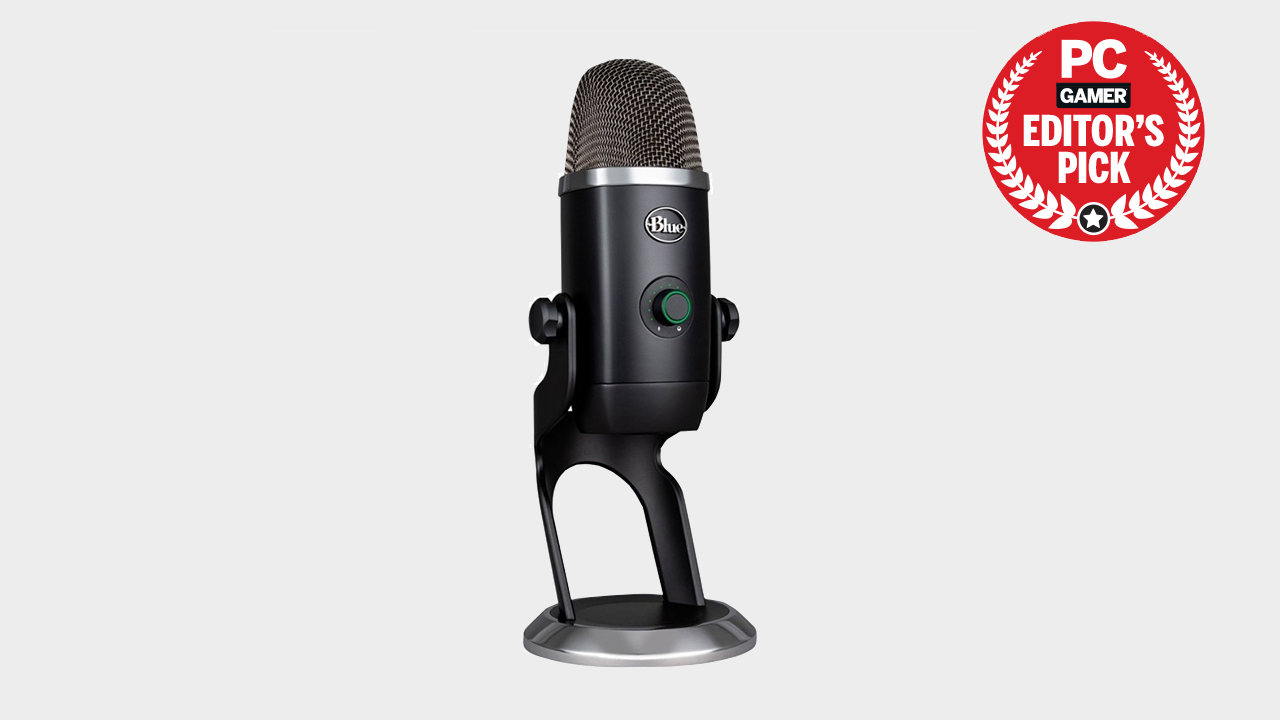 Image 2 of 2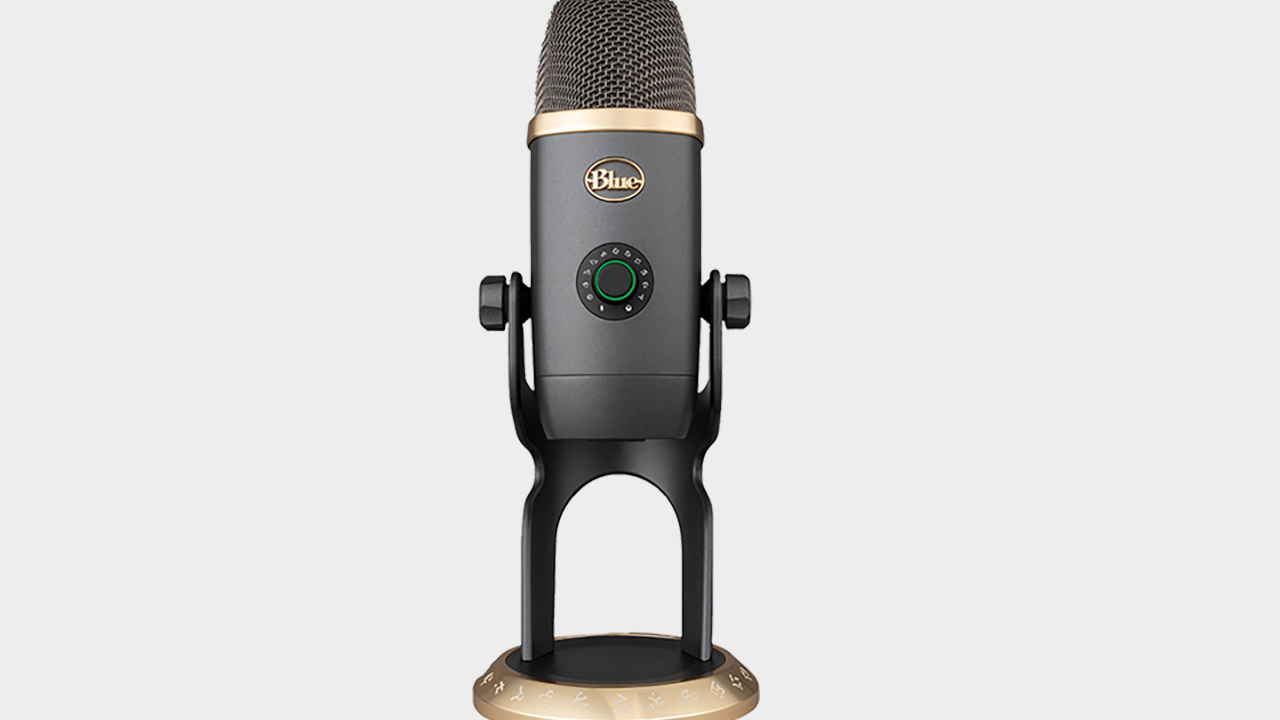 Blue Yeti X 
There's a reason Blue microphones tend always to have a place on our list. The Blue Yeti X is a hybrid model of the Nano and the original Yeti, an amalgam of the better bits of both. Even as new microphones enter the space, the Yeti X continues to be a reliable recommendation for anyone looking for a great-sounding mic. 
The sturdy microphone now has an LED-lit front panel that usefully monitors your volume levels at a glance, and the sound quality remains top-notch. It's clear why this is still the mic of choice of many professional podcasters and streamers. 
Blue recently released a World of Warcraft Edition Yeti X. It offers the same features as the Yeti X, except it's rocking a nice black with gold trim design along with some neat fantasy glyphs all over the mic. More importantly, it lets you choose to voice to various Warcraft races like gnomes, imps, and of course, Orcs. 
Image 1 of 3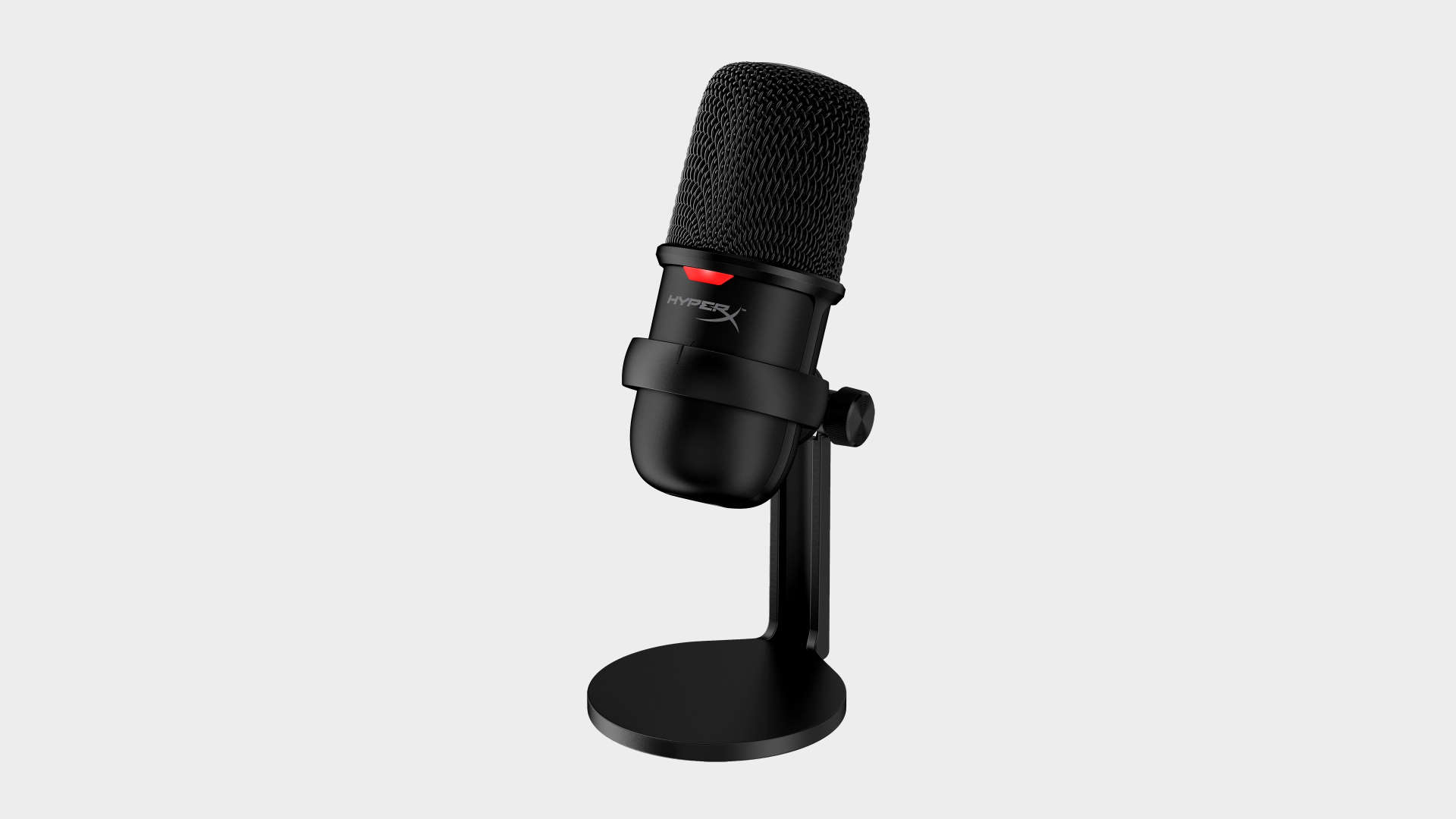 Image 2 of 3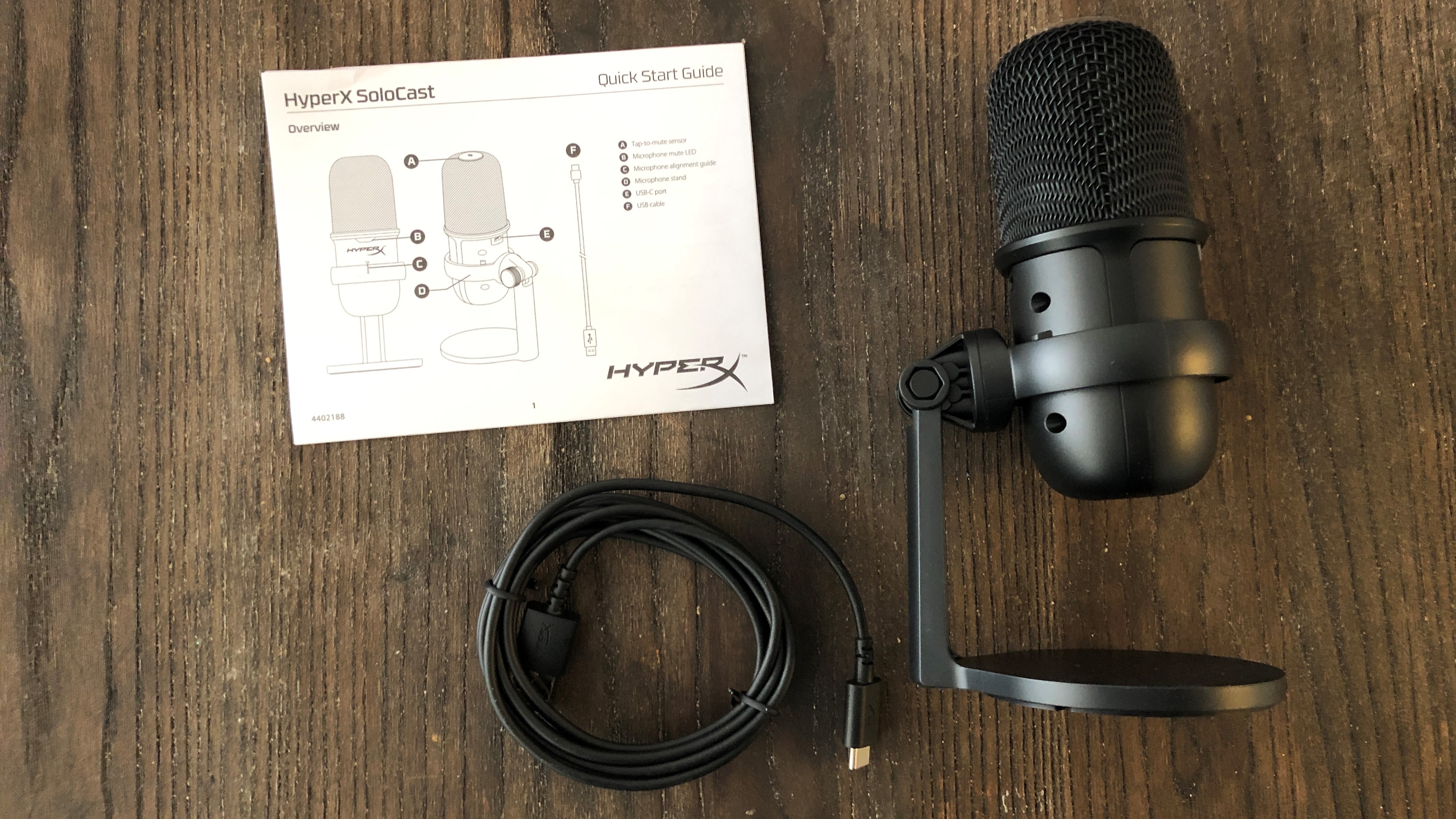 Image 3 of 3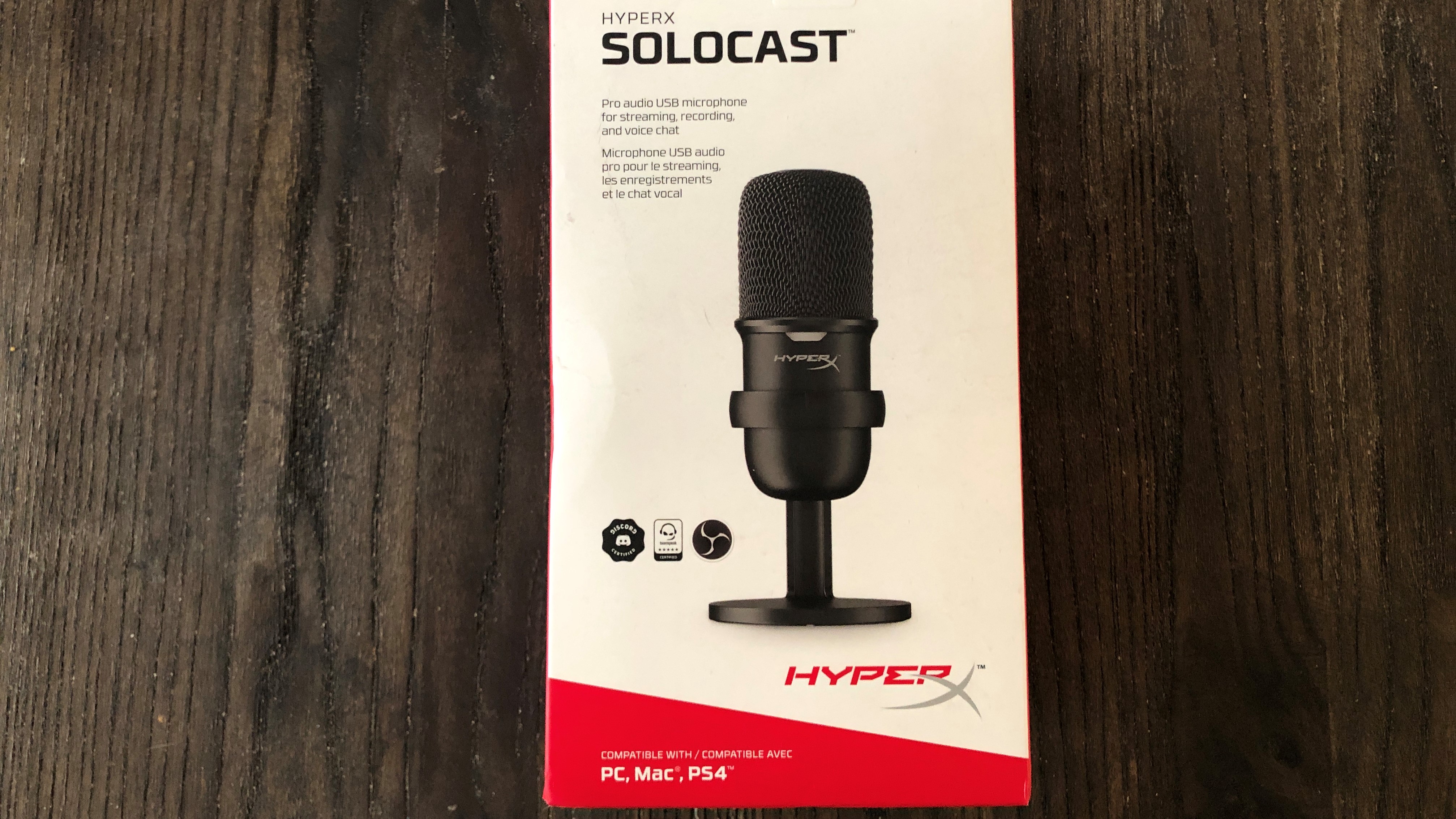 The HyperX SoloCast is the best of a slew of new budget-oriented microphones. This new breed delivers their more expensive siblings' audio performance, prioritizing the sound over extensive feature sets for a frankly fantastic price. 
With the JLab Audio Talk GO and Razer Seiren Mini all offering great sound, the HyperX SoloCast stands above the others because it gives us the audio chops of its pricier QuadCast S compatriot. That's a fantastic microphone in its own right, and we can bear losing the full list of features and range of polar patterns when we want an easy plug-and-play mic.
The SoloCast seems to take a 'sound over anything else' approach, much like its wildly successful HyperX Cloud gaming headsets have. HyperX has stripped down one of its QuadCast mics down to the bare essentials. I reviewed the $160 HyperX Quadcast S and fell in love with its sound and the number of smart quality-of-life features on the microphone, which set it apart from other mics. 
If you're just after higher-quality audio and don't want to mess around with gain settings mid-stream, the SoloCast could be all the mic you need.
When comparing the HyperX SoloCast and QuadCast S, the sound quality is scarily similar when using cardioid mode across both. Both mics have a 20Hz-20kHz frequency response and a 16-bit sample rate. So the quality of sound is there if that's your chief concern. Unlike its namesake, the SoloCast has just the single cardioid polar pattern instead of the four offered on the QuadCast mics. 
Read our full HyperX SoloCast review.
Image 1 of 3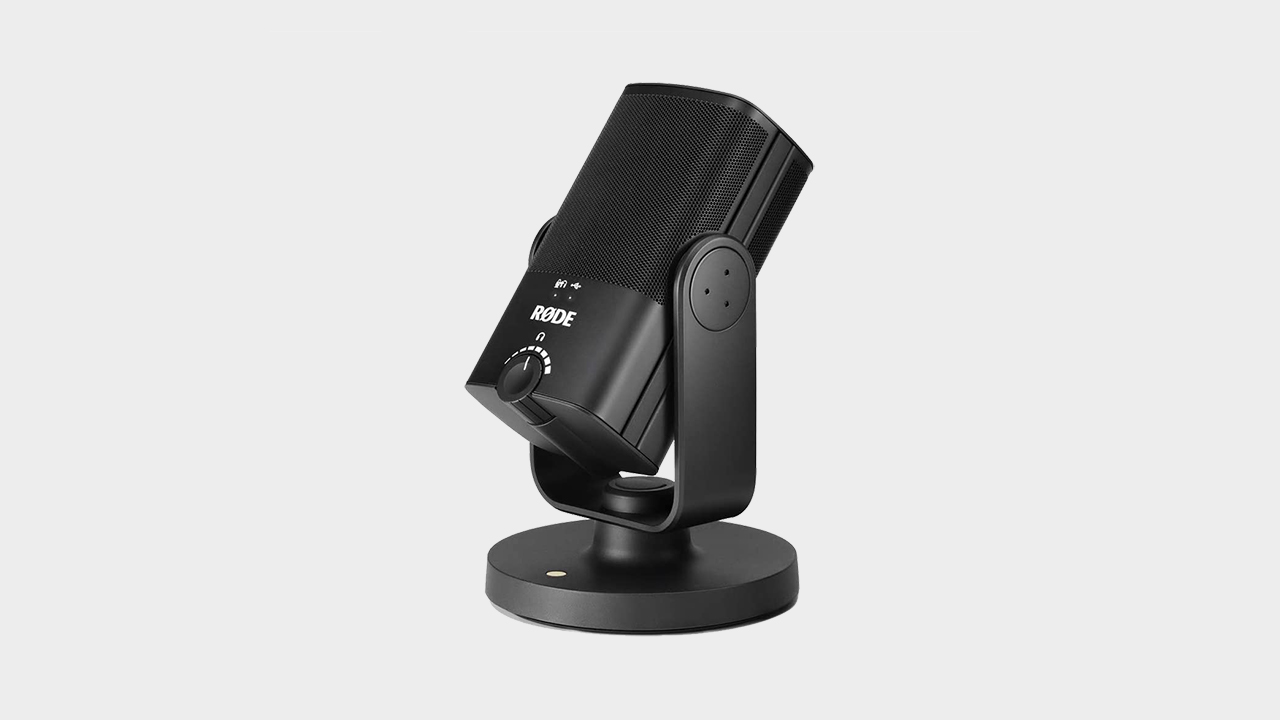 Image 2 of 3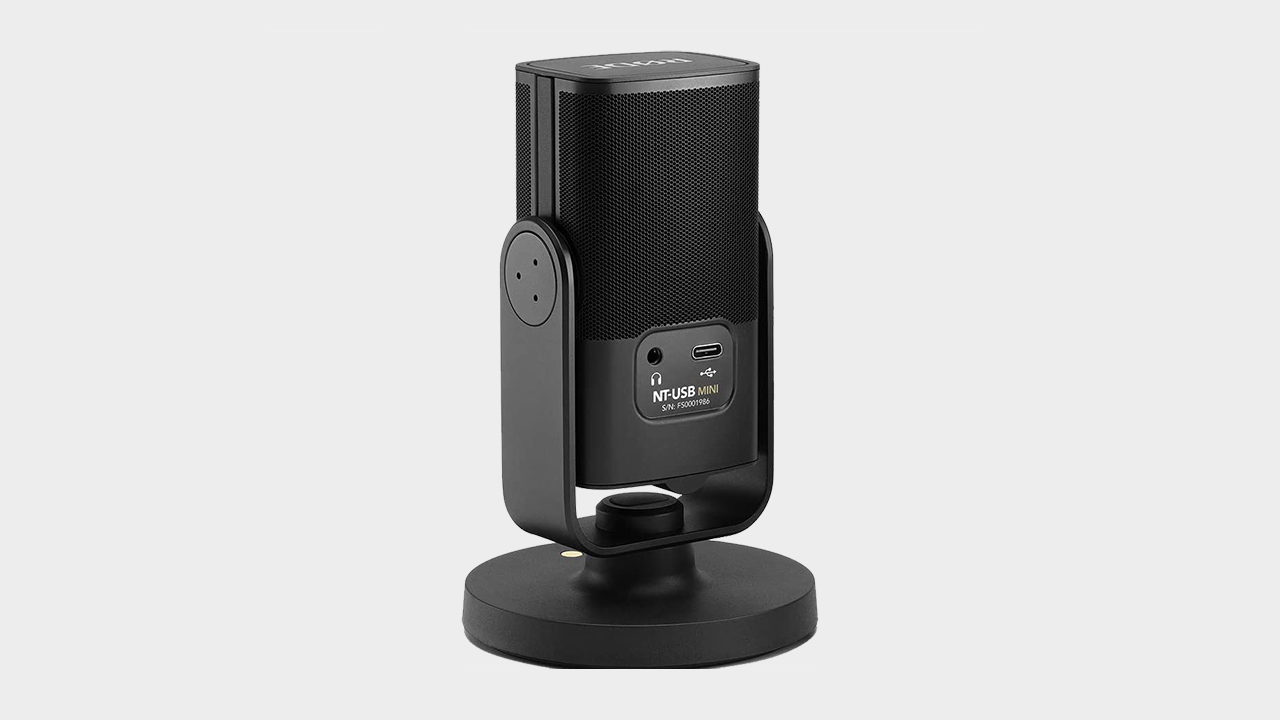 Image 3 of 3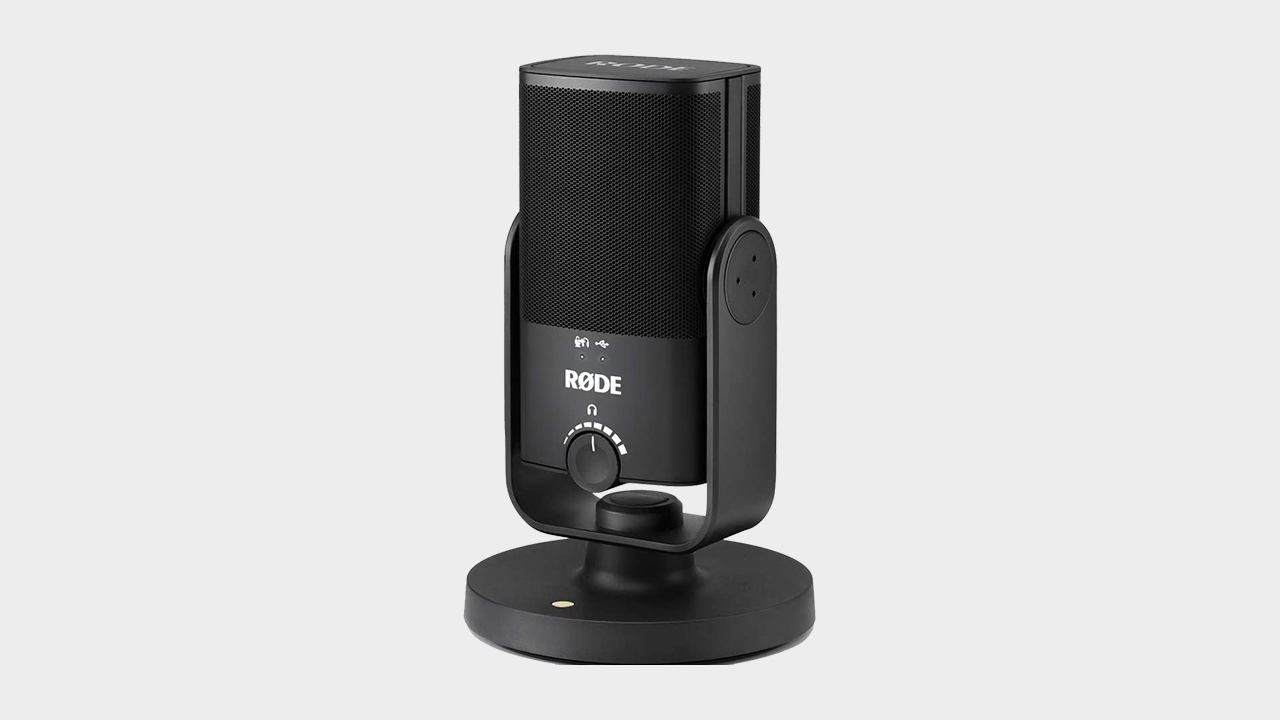 As tiny mics go, the Rode NT-USB-Mini is an impressive offering from Rode. It takes everything I want from a premium mic and shrinks down to something more affordable but still retains the top-tier audio quality we've come to know from Rode. It's a solid-sounding microphone despite its tendency to pick up some background noise. The $100 Rode microphone seems a bit unbelievable, but somehow it's a reality. 
Zero-latency monitoring mode removes the delay of your voice in playback. That's important because, depending on the type of setup you have, it can be super distracting to hear your own voice a few milliseconds after speaking. This deals with all that rather well.
Rode has always been known for its top-tier audio gear. It is often a strong recommendation for anyone looking to upgrade from semi-pro to pro streaming or podcasting status. The cost has always been a sticking point, however, since Rode's gear has always been traditionally skewed towards the serious prosumer. The Mini's $100 price makes it a good choice for anyone looking for a quality microphone that travels well and keeps its traditional Rode durability.
From the test recordings, you can hear that the quality of the mic is good, if not better, than more expensive microphones on the market.
The Rode NT Mini's digital mixer, Rode Connect, allows for up to four Minis (and only Minis) to be plugged into a PC. It may not seem like a big deal, but most people would be shocked to know that trying to get multiple USB mics to work on a single computer is a nightmare. It often confuses your recording software or, worse, makes all the mics share the same track, which makes it near impossible to edit. 
That's great for podcasts, or streams featuring multiple people, along with being a pretty handy tool for folks who hate dealing with messing with audio settings during a stream. 
Read our full Rode NT-USB Mini review.
Image 1 of 4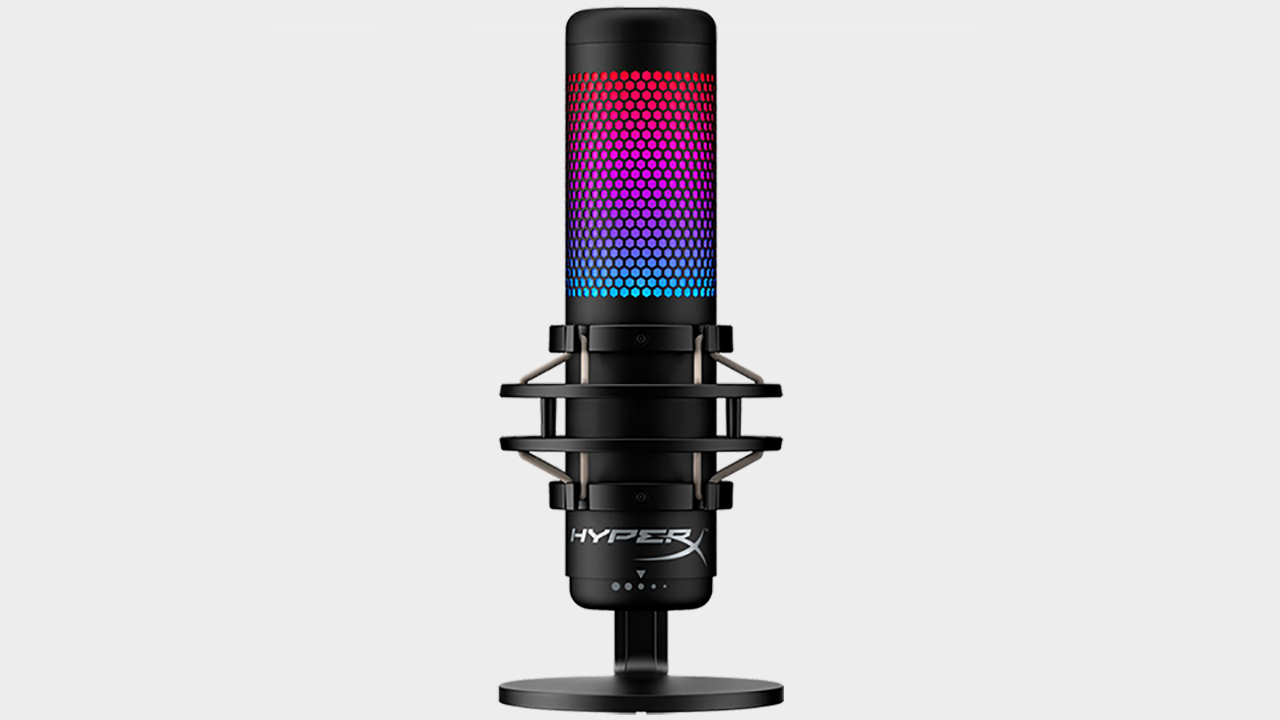 Image 2 of 4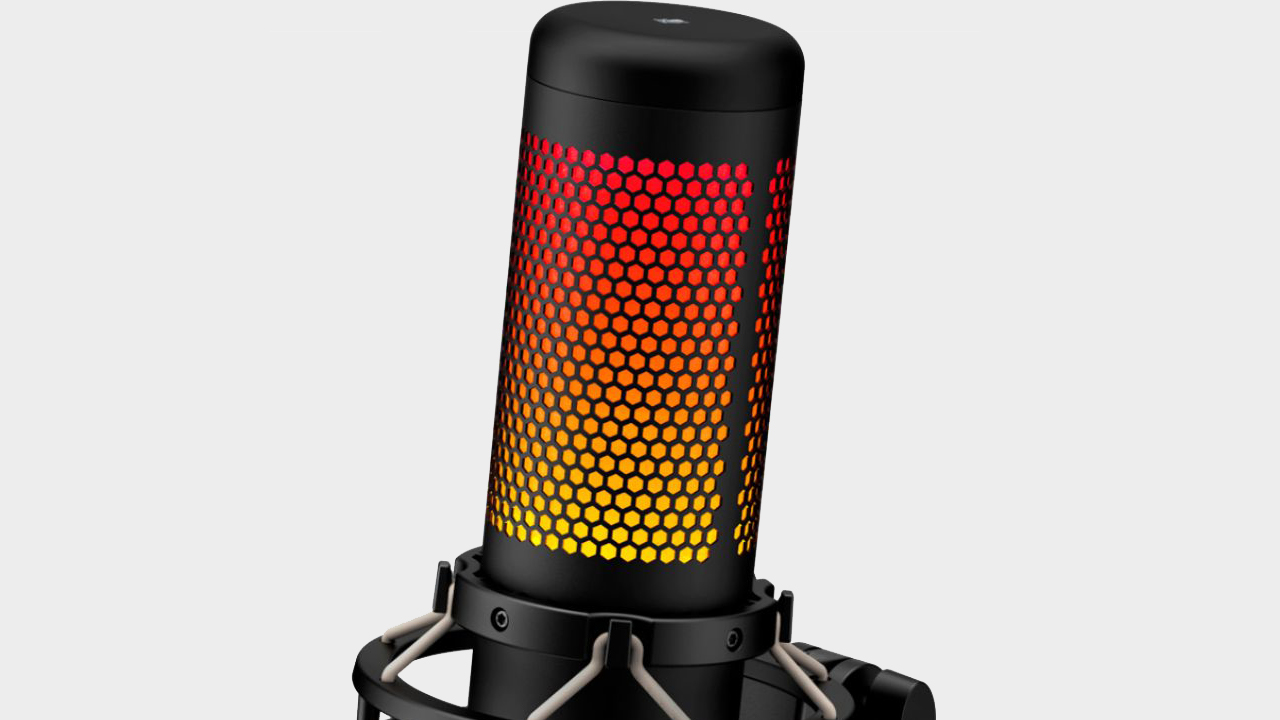 Image 3 of 4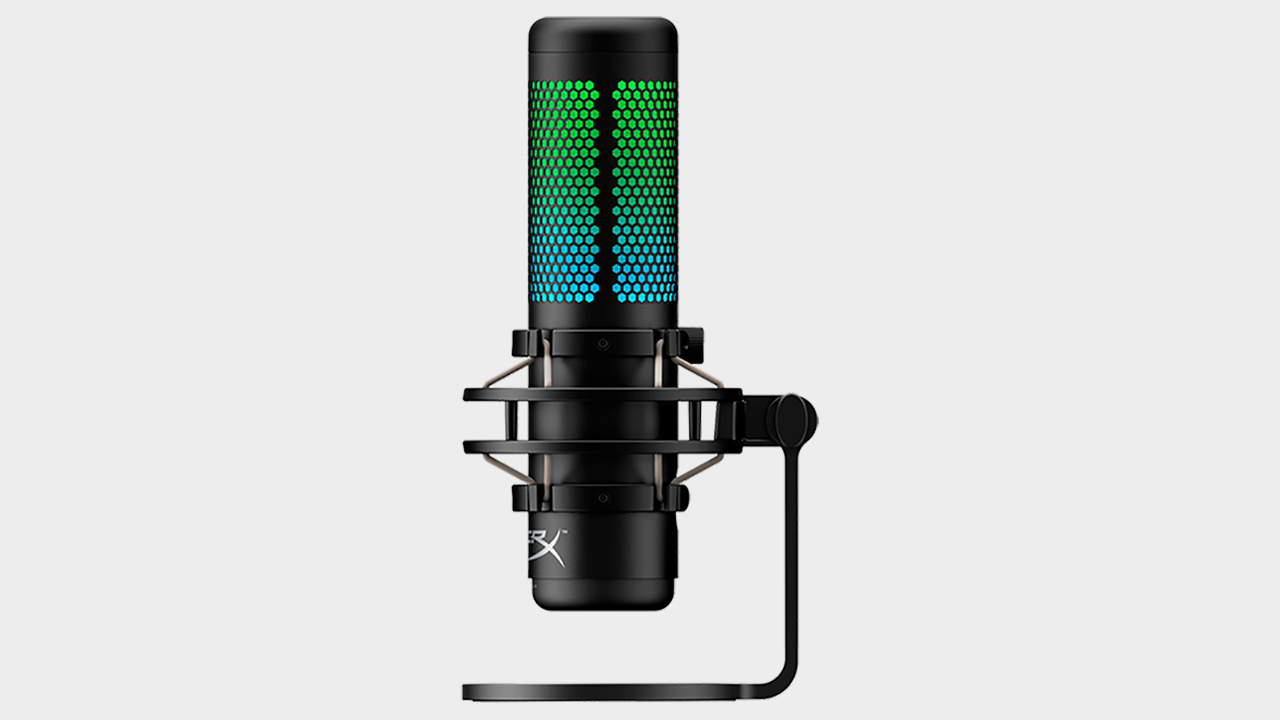 Image 4 of 4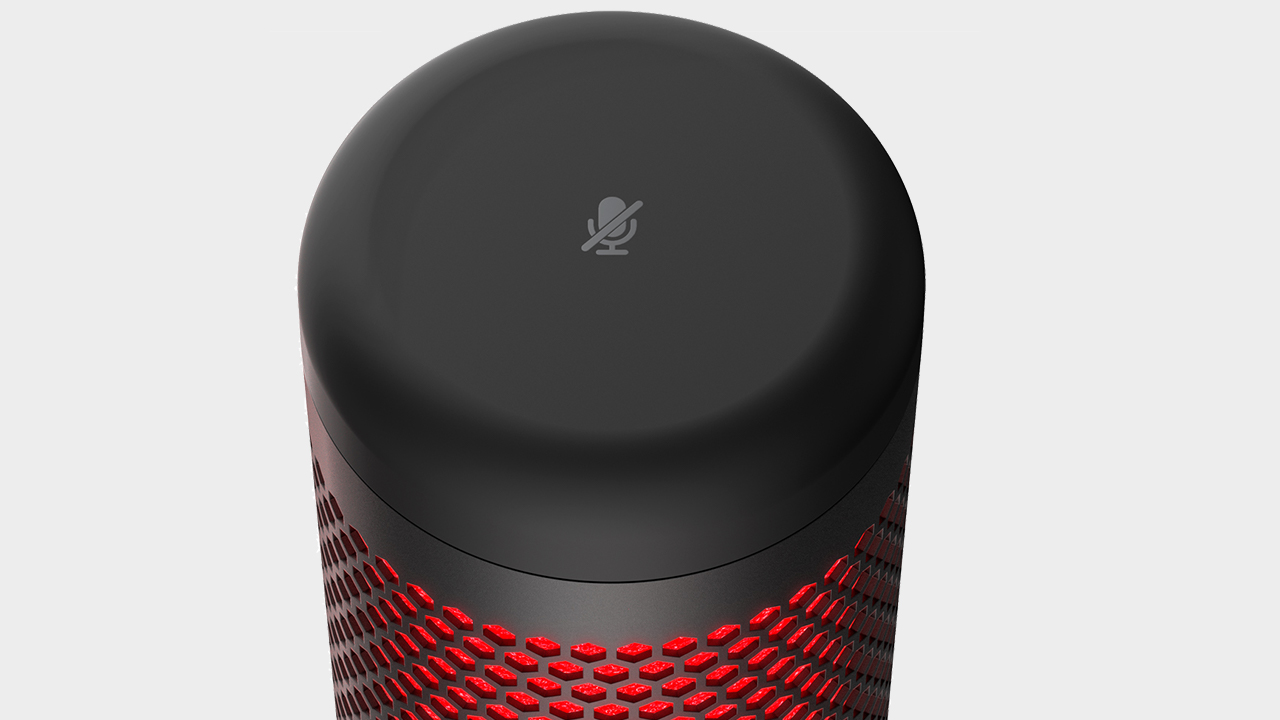 The gamer-centric HyperX Quadcast S is an excellent microphone for the gamer or streamer looking for an easy-to-use, clear-sounding mic. While it doesn't quite match up to the Yeti X in terms of sound quality, the Quadcast S makes up for it in design and feature set.
The touch-sensitive mute button at the top of the microphone is an excellent example. Often, mute buttons and switches make a loud click when recording. This doesn't. The Quantcast S hits the sweet spot of price, sound, and features if you're looking to add something to your live stream.
The biggest draw of the Quadcast S is that it's loaded with built-in features that usually end up being pricey add-ons for other streaming microphones. The built-in shock mount prevents the mic from picking up any accidental bumps during a contentious Warzone match or overly active Discord chat.
The built-in pop filter is also a nice touch considering I always have issues finding the optimal position and distance for my rink-a-dink $7 pop shield, and it never entirely stays where it's supposed to when mounted.
Specs-wise, the S is more or less identical to last year's Quadcast, offering the same frequency response of 20Hz-20kHz, bit-rate of 16-bit, three 14mm condensers, and lets you choose between four polar patterns. It still retains its sports-talk radio broadcast mic look, which isn't for everyone, but I think it has a certain charm. 
I love the dynamic RGB lighting. It looks like you're speaking into a lava lamp. If you're not an RGB fan, you can save yourself $20 and pick up Quadcast since they are the same microphone sans the light show. 
Read our full HyperX Quadcast S review. 
Image 1 of 3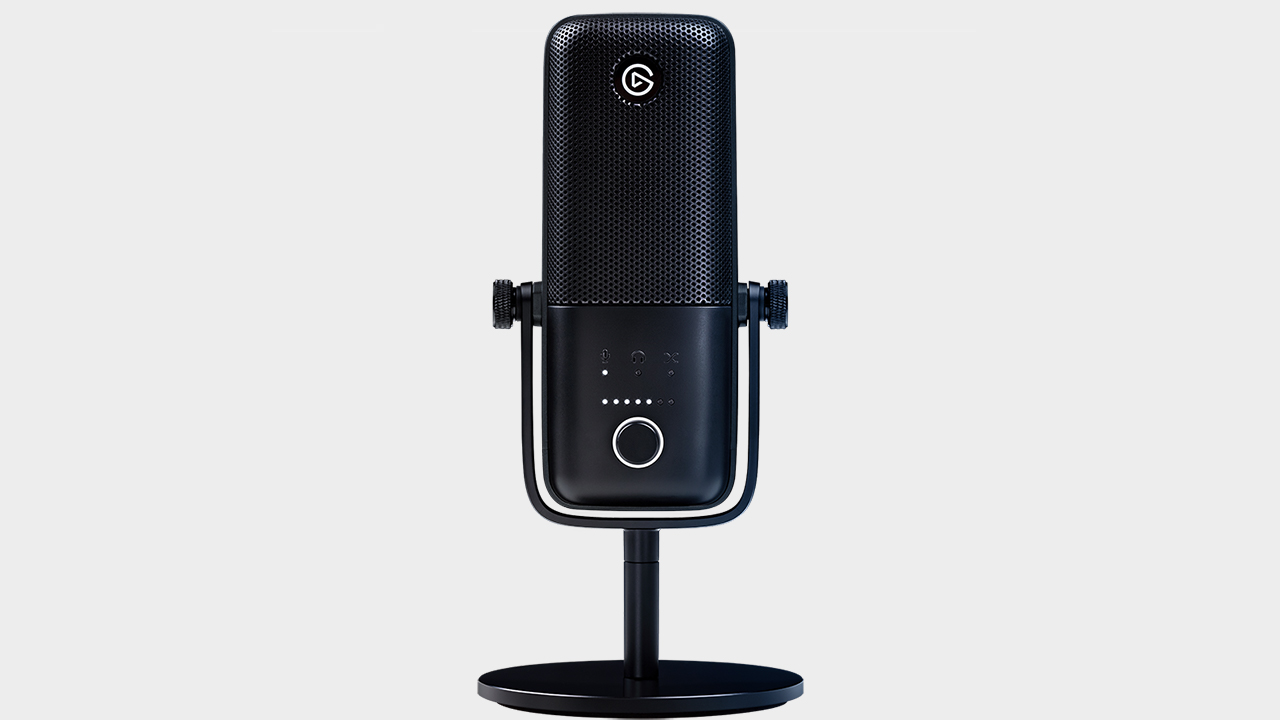 Image 2 of 3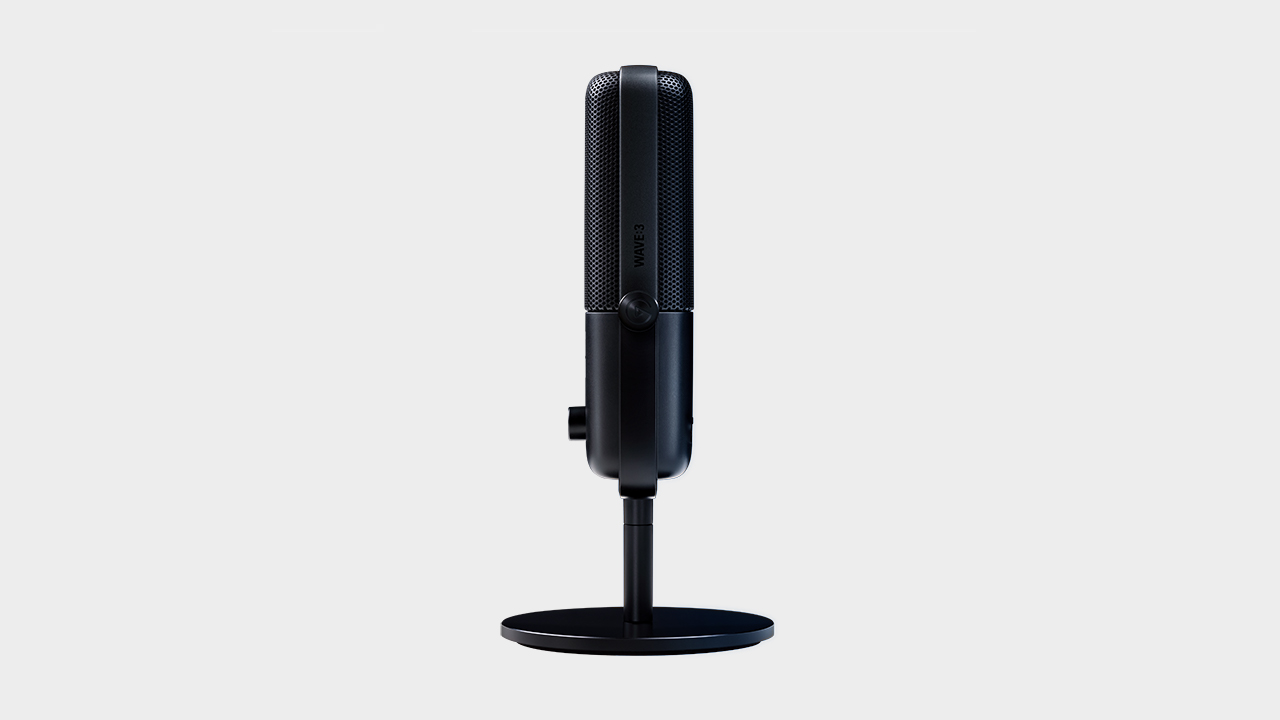 Image 3 of 3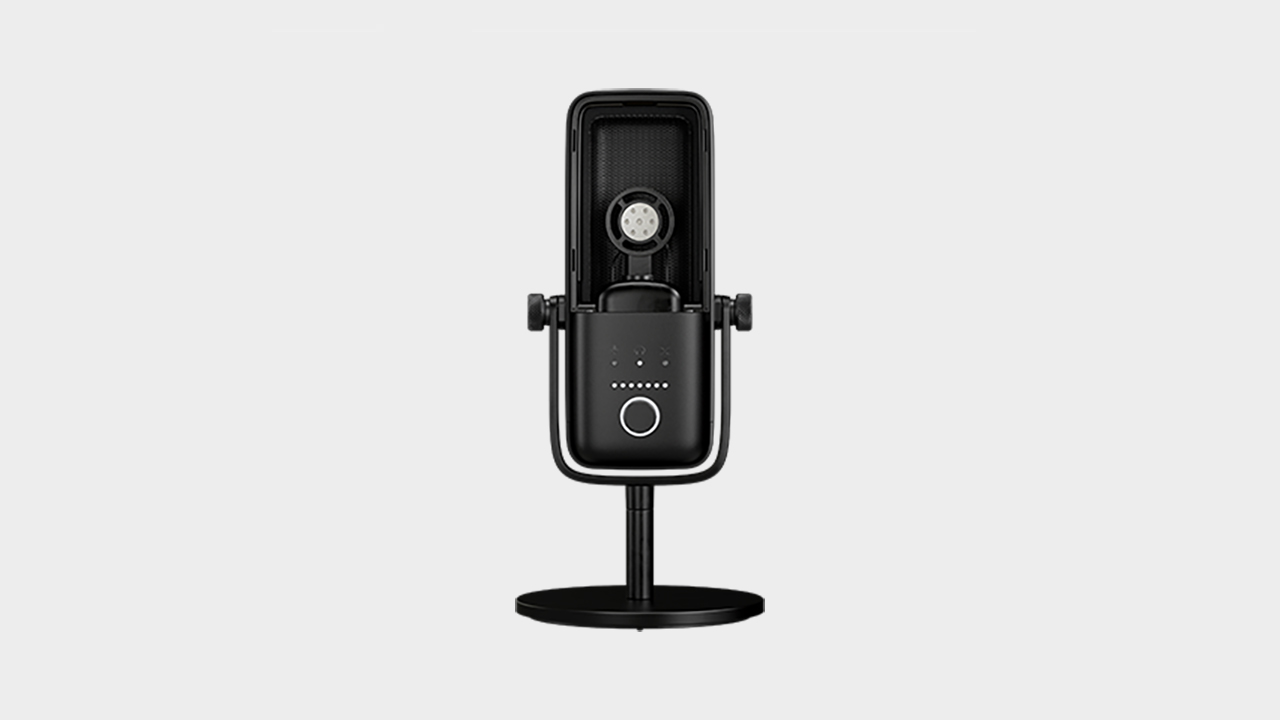 Elgato's debut microphone is aimed at streamers looking to add quality audio to their streams with minimum fuss. The Wave 3 is a feature-packed 96kHz microphone that sounds incredible, is easy to use, and is compatible with most desk boom arms.
The Wave 3's design finds an excellent middle ground between looking modern while still hitting the same aesthetic notes as an old-timey microphone. It's a look that's grown on me over time. But what I especially like is how easy it is to set up on even the cheap $18 boom scissor arm I have mounted on my desk. An included boom arm adapter didn't require me to order any special shock mounts or anything.
The digital audio mixer supports up to 8 channels of audio. It can output to OBS and Xsplit, giving you more control over your stream's audio without needing to be a sound engineer. The capacitive mute button is a nice touch with Clipguard tech that automatically adjusts your levels from ever hitting red. 
Clipguard "automatically soothes overdriven soundwaves before sending them to your computer." This means the microphone will automatically adjust your levels as you stream. So, even if you're blowing out your microphone in real-time because you're having a screaming fit after a BS death in Fortnite, the Wave: 3 will do its best to make sure your loud screeches of defeat don't blow out anyone listening to your stream. 
The single cardioid polar pattern ultimately limits the Wave 3's versatility, but this is a decent option if you're looking for an easy-to-use microphone for your next stream.
Read our full Elgato Wave 3 review.
Best gaming headset | Best gaming monitor | Best HDMI cable for gaming
Best computer speakers | Best SSD for gaming | Best CPU for gaming
Image 1 of 3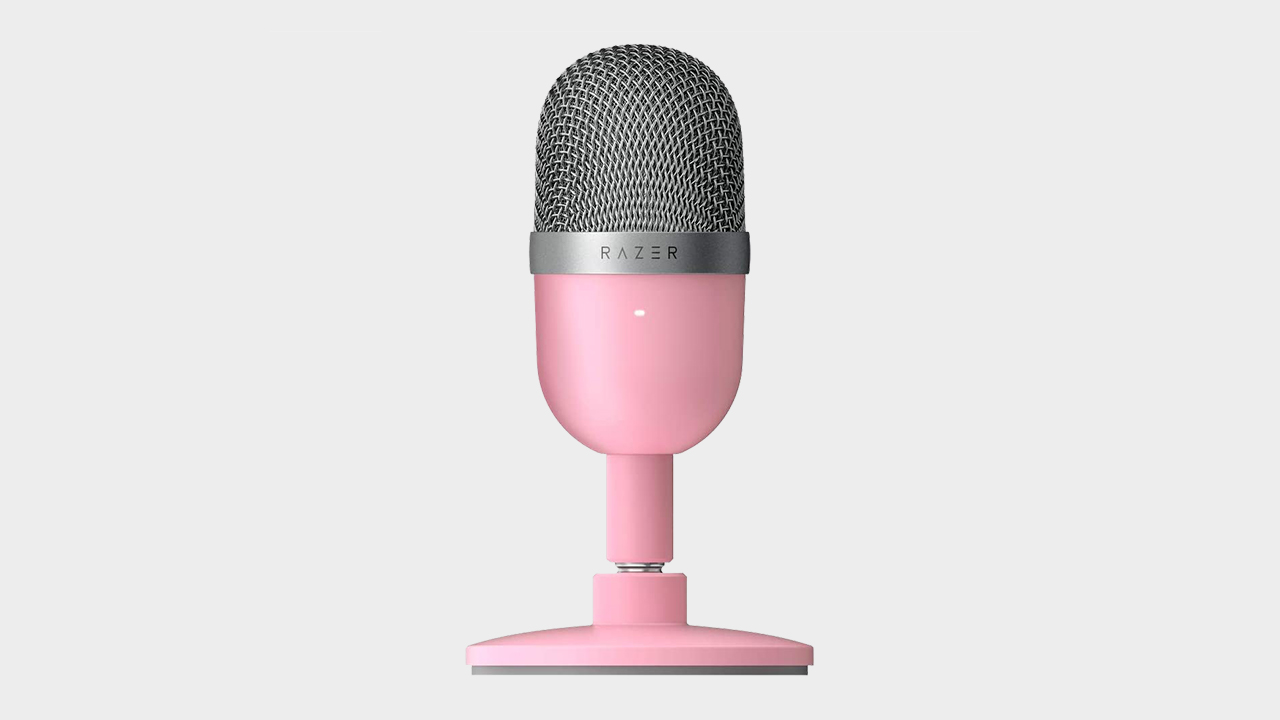 Image 2 of 3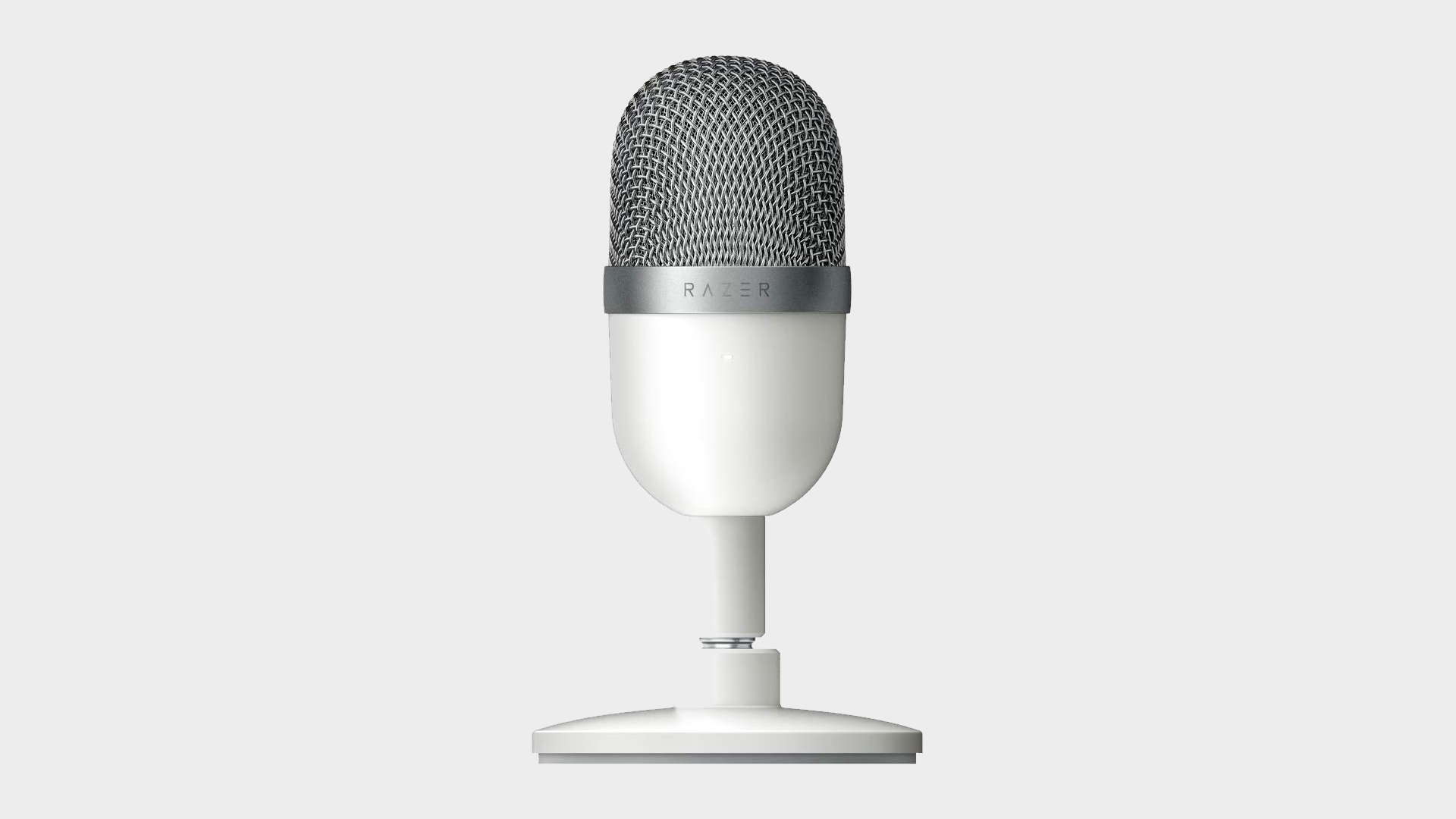 Image 3 of 3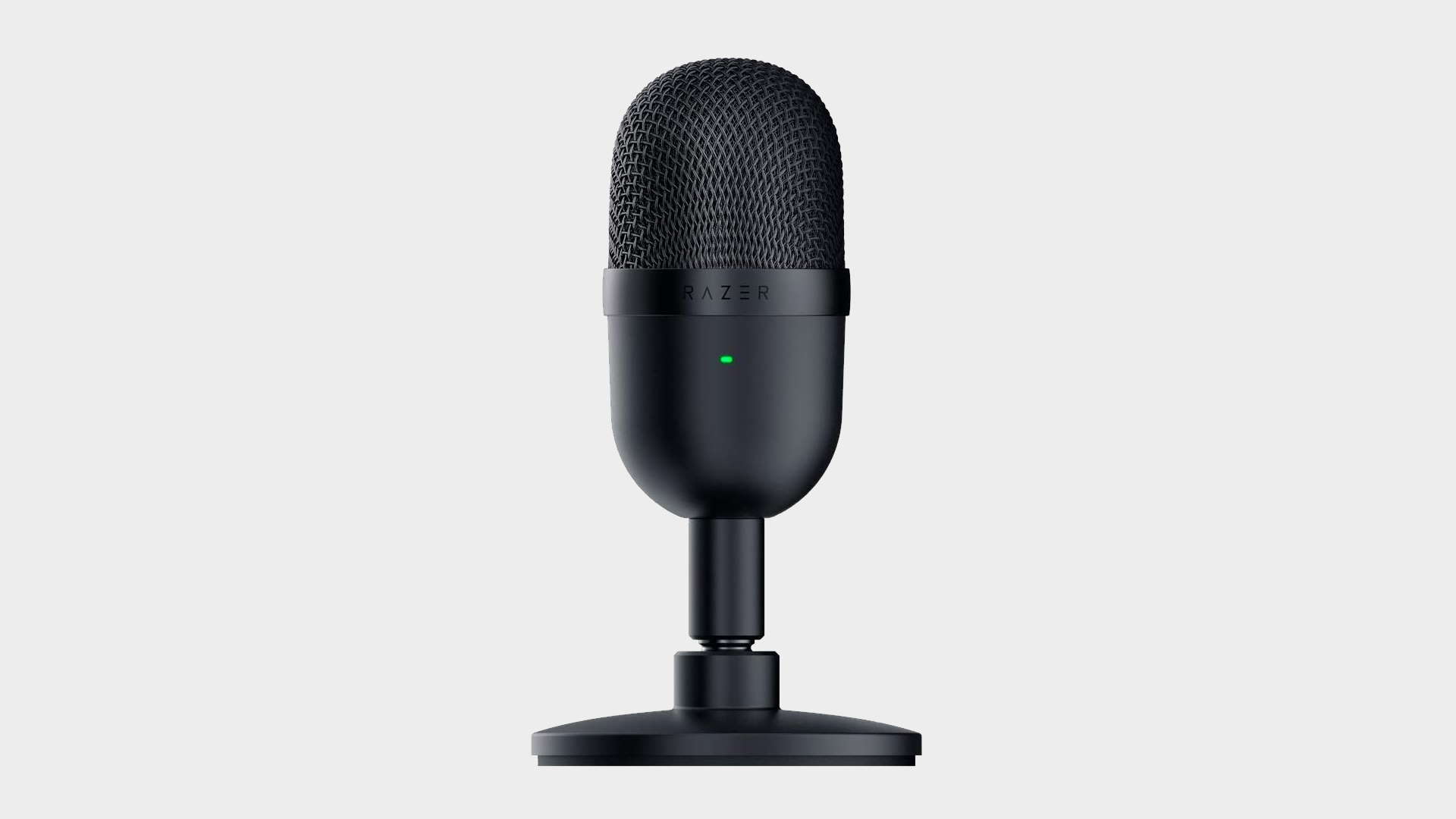 More gear for streaming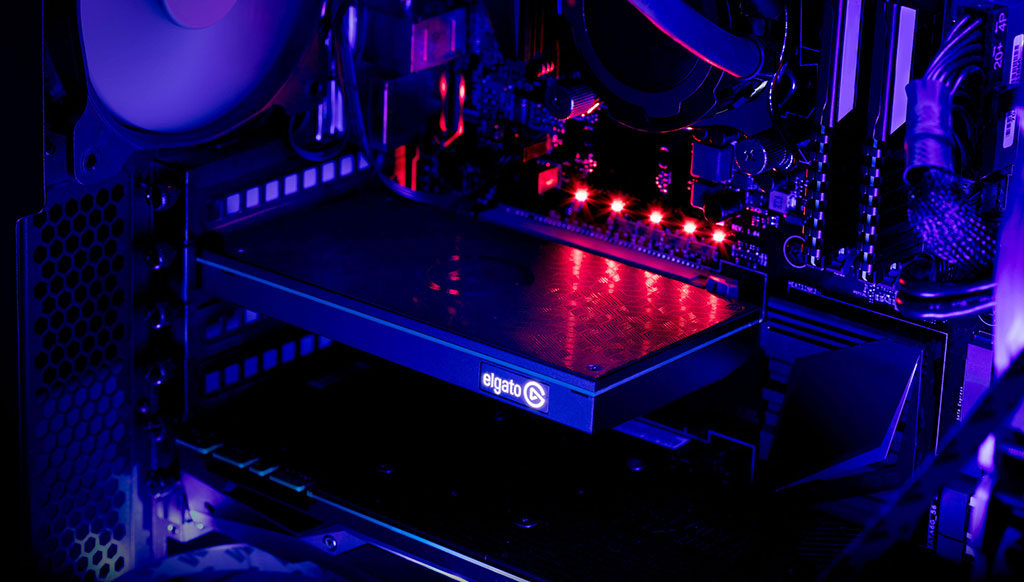 Best webcams: be seen while you get your stream on
Best capture cards: lessen the load with a dedicated card
The Razer Seiren Mini is one of those obnoxiously adorable pieces of hardware I instantly want to put on my desk. Its stylish design and color variety give the Mini the personality lacking in some of our other choices on this list. And it sounds great, to boot.
Much like the HyperX SoloCast, many features were stripped away from the Seiren Mini to keep the sound quality up and the cost down. There's no volume or gain dial. Hell, there isn't even a mute button. What the Mini lacks in features, it makes up in price and sound.
The Seiren Mini's adorable pill-shaped design comes in your choice of Black, Mercury White, and Quartz (pink). Out of the budget mics out there, the Seiren Mini's design is the most eye-catching. I was sent a Mercury White microphone, and it's one of my favorite looking pieces of hardware I've gotten this year and pretty darn cute. Razer has been slowly adopting some design cues from Apple, especially when it comes to its gaming laptops.
As you can hear above, the Seiren Mini sounds just as good as Razer's more expensive Seiren offerings. The Mini's super-cardioid polar pattern does a better job of tapering down background noise to focus on what's in front of it, though it does sound a bit softer than the Seiren Emote at its default gain. I've also added in the SoloCast and JLab Talk GO for comparison. HyperX's mic does sound slightly better than the Mini but not much, which is an impressive feat on its own considering how much the SoloCast has impressed us. 
The Seiren Mini is a perfect entry for Razer's already reliable line of microphones. Its ultra-portable size and pricing give streamers another good option for a budget microphone. The lack of a mute control and some other quality-of-life features will take some getting used to for any more pro folks, but they'll be aiming their sights higher up the product stack anyways. 
Some people won't get over the fact that there's no mute button, and the proprietary micro-USB is a bit of a pain. Even so, the Seiren Mini makes for an excellent starter mic for budding podcasters and streamers. 
Read our full Razer Seiren Mini review.
Image 1 of 3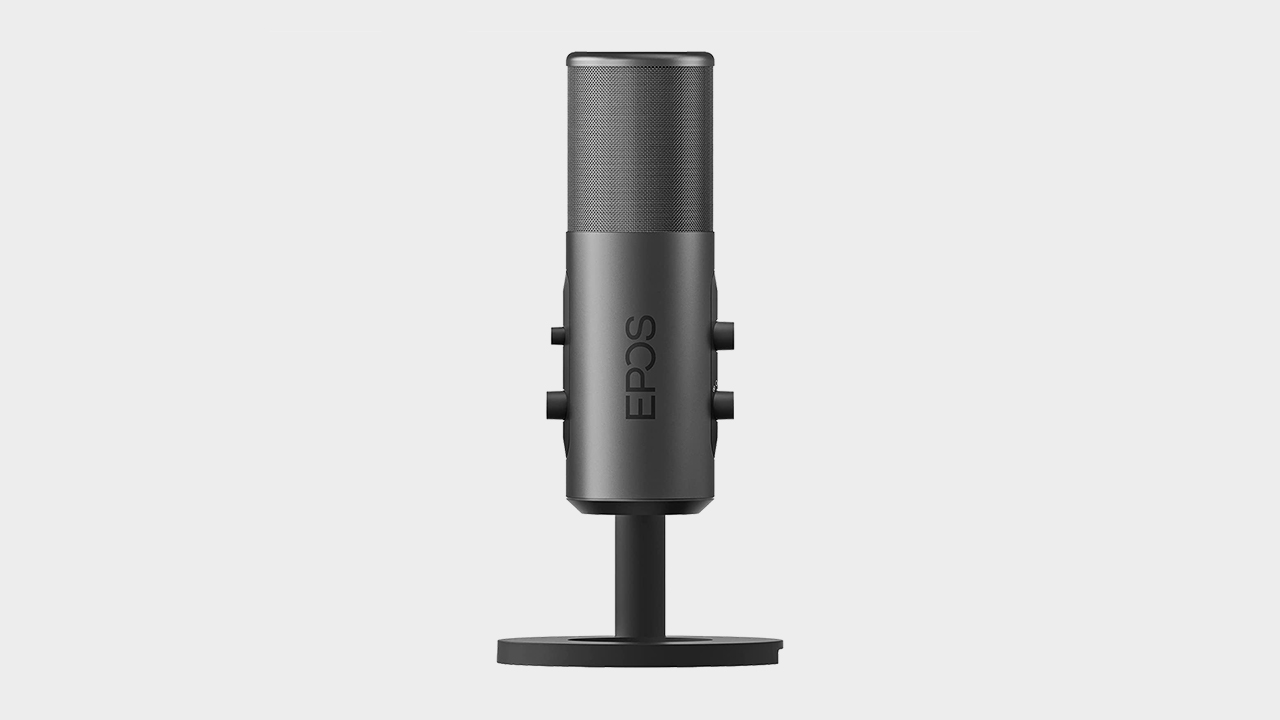 Image 2 of 3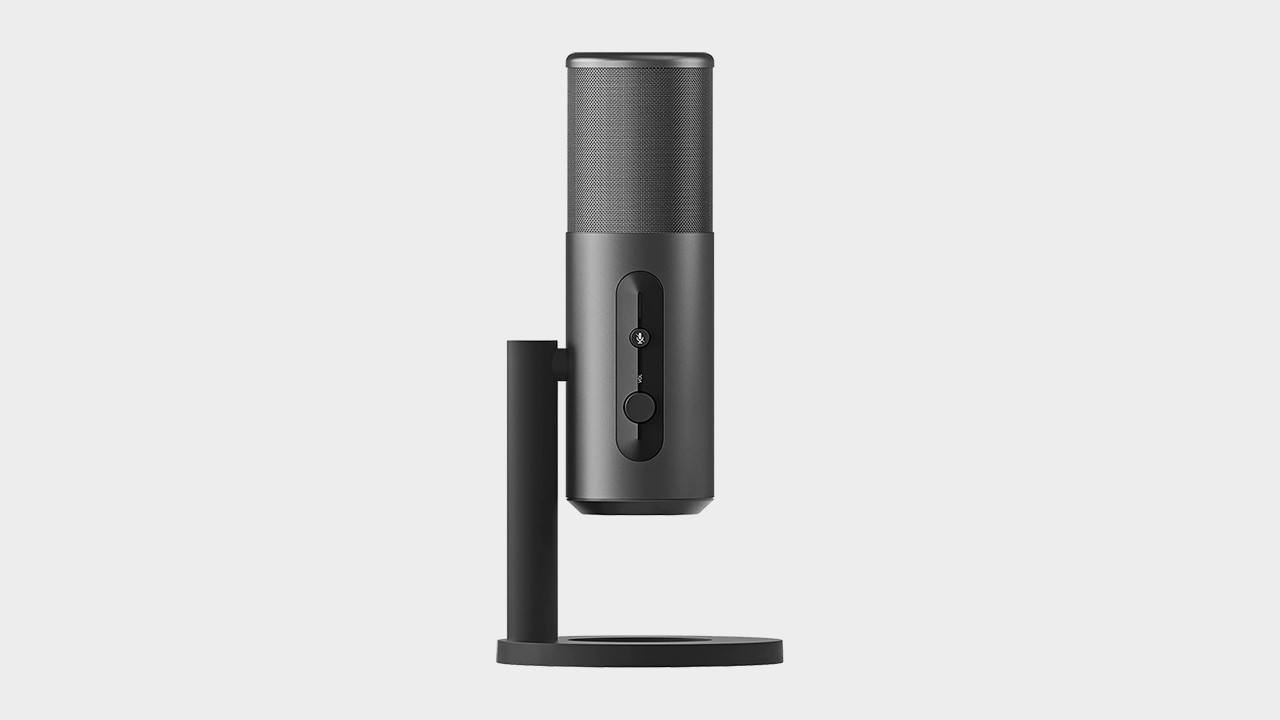 Image 3 of 3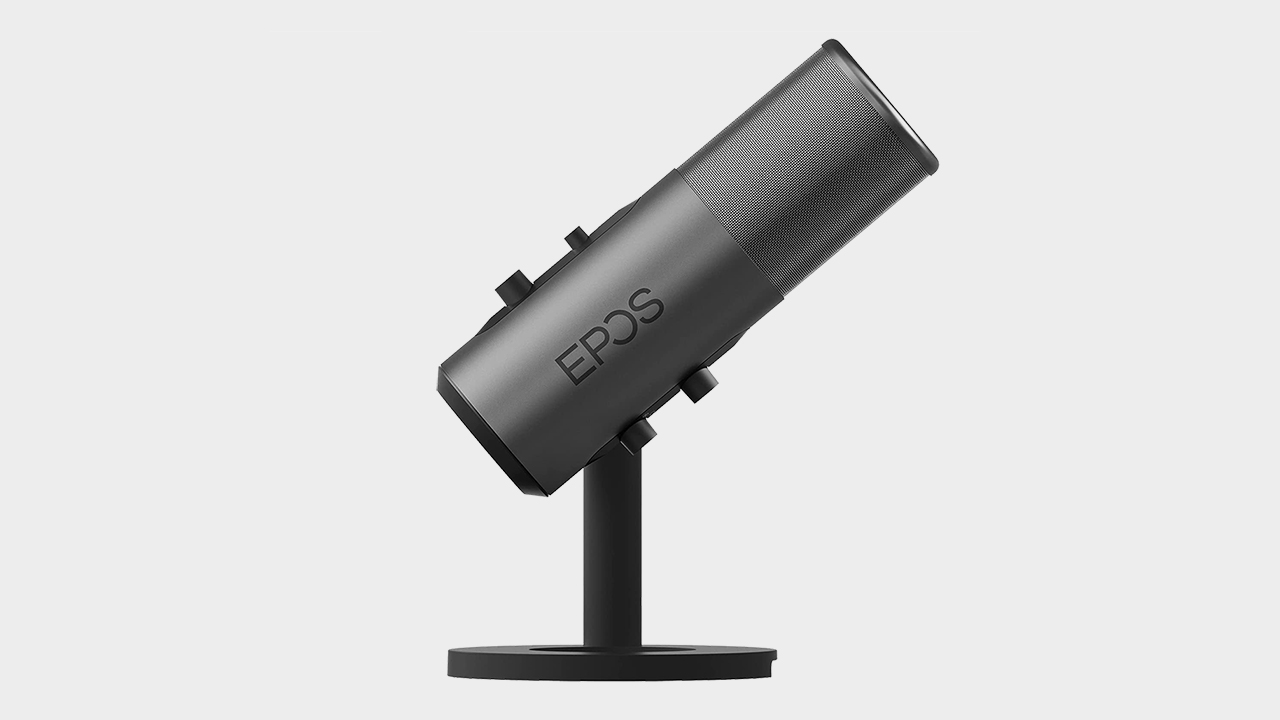 EPOS' stunning streaming microphone, the B20, is definitely going for a stylish Silicon Valley exec look rather than a Twitch streamer. From the gunmetal finish to the sleek cylinder design, the EPOS B20 finds a way to turn heads without being flashy.
In case you're wondering if the B20 sounds just as good as it looks. You'll be happy to know that the sound is right out of the box. Honestly, for a $200 mic, I was expecting it to do just that. This feature-packed condenser mic gives any mic you plug into it access to the EPOS suite of EQ settings and surround sound. The only downside is that the mic stand isn't shockproof so the vibrations might get picked up during recording.  
The software gives you a wealth of controls, everything from gain to noise cancellation to sidetone. I find the gaming suite software to be one of the simplest and most visually pleasing experiences. Everything is clearly labeled and the large EQ graph lets you easily monitor your changes in real-time. You can also record short snippets to see how all your changes affect the final sound output.
But perhaps the biggest party trick of the B20 is the multiple pick-up patterns which you can select using the dial on the back of the microphone or the gaming suite. There are four to be precise; Cardioid, Bidirectional, Stereo, and Omnidirectional pickup. Most people will be using the cardioid pattern which is the best for a single person speaking directly to the microphone. However, in other instances, say you're running a podcast with a guest, you'd use either the bidirectional or the Omnidirectional pattern to pick up multiple voices around the microphone.
The B20 looks great, sounds great and the EPOS gaming suite really gives you the control you need. Whether you use it for Zoom calls or Twitch streams or your garage podcast, the B20 delivers with style and class that makes it a joy to be in any desk setup. If EPOS can sort out the background hiss, it's going to be on to a winner here.
Read our full EPOS B20 review.
Image 1 of 3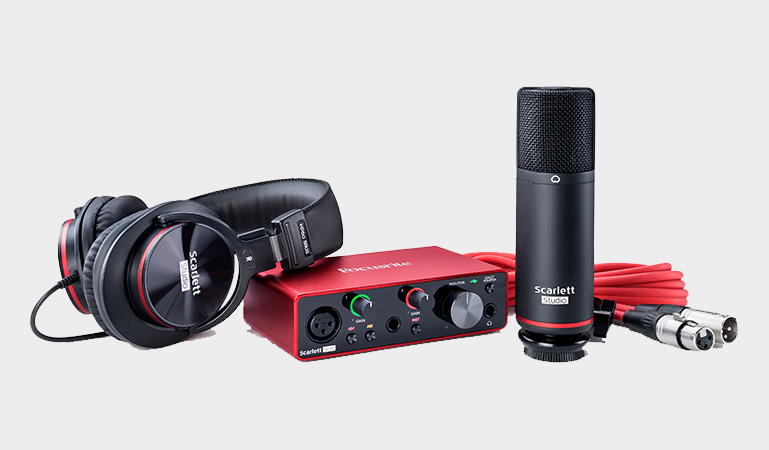 Image 2 of 3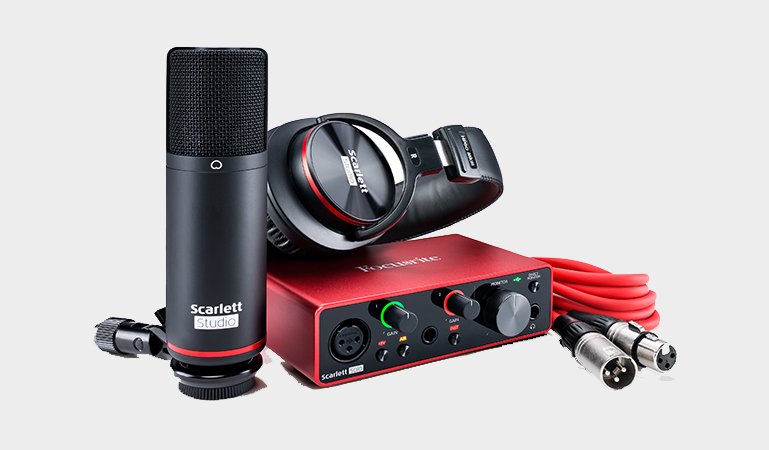 Image 3 of 3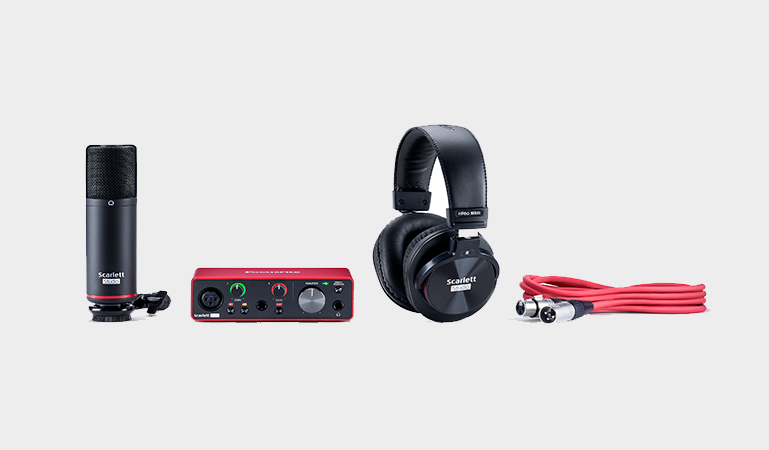 Think of the Scarlett Solo Studio 3rd Gen bundle as the perfect XLR microphone starter kit for under $300. The bundle includes Scarlett 2i2 3rd Gen Interface, a CM25 MkIII condenser microphone, HP60 MkIII closed-back headphones, one XLR cable, and a Type-C to Type-A USB cable to connect it to your PC. Everything you need to start podcasting or streaming. 
XLR mics are known for their sound quality but require a USB interface like the Solo Studio, which could be a bit pricey. The $280 is an incredibly great price for all of that.
Focusrite isn't some recording nobody, either. It's a well-respected brand in professional audio with a legacy of quality products. From the products I've experienced in the past, I can see why: they're simple to operate yet technically effective for high-grade audio production.
That still holds true for the 3rd generation 2i2 included in the Studio bundle, which now runs entirely on a single USB Type-C to Type-A cable, even power. Its interface is brighter, cleaner, and more easily navigated than previous models.
Regarding microphone quality, the CM25 MkIII is as much a great condenser microphone as you could want from a setup at this price. It's functional and straightforward, and its all-metal construction gives me a lot of faith in its longevity. The tone is balanced and crisp, though you will need to be closer to the mic than you might otherwise with some popular USB microphones to get the tone you're looking for. That might suit you well if you're competing with ambient noise, though you might have to boost the gain a little higher than you'd like if you need to keep the mic further away from your face.
The 2i2's twin-preamp design lets you run two microphones through a single interface. This has always been a pain point for anyone who tried to plug more than one USB mic into a PC knows far too well. Each input has individual gain control for on-the-fly mixing of two XLR microphones or instruments. The value alone is worth the price of admission.
Read our full Focusrite Scarlett 2I2 Studio Bundle review.
Best microphone FAQ
What is a polar pattern and which do I need for gaming?
A polar pattern determines how much and from which direction an audio signal will be picked up by a microphone. For gaming, you'll mostly want a pattern that picks up sound directly in front of the microphone (you) and not much else from anywhere else (the environment).
These are the most common polar patterns: 
Cardioid: Records in front of the microphone. Perfect for voice-over, vocals, and streaming.
Bidirectional: Captures audio in front of and behind the mic. Ideal for one-on-one interviews.
Omnidirectional: Picks up sound from every direction. Perfect for round-table interviews, but not so much for gaming or streaming.
Stereo: Perfect for ASMR recordings. YouTube 'ASMR' if you want the best example because I couldn't do it just justice.
Do I need a microphone boom arm, shock mount, or pop filter?
Everyone's desk and setup requirements are different, so a mic must perform well under a handful of different scenarios. Suppose a microphone sounds better than all the rest combined but only when it's on a suspended mic stand with a shock mount positioned precisely six inches away from your mouth. In that case, it's not necessarily a reliable option to recommend. 
Saying that, however, there are some valuable bits you might want to pick up if you're looking to clear away clutter or build a more professional setup.
A boom arm certainly helps achieve both of those things. These almost always clip onto the side of your desk and are super handy to keep your mic close to hand while off your desk, saving precious real estate. 
While a pop filter will help reduce plosives, the sound of air escaping violently from your mouth and towards the mic, from making their way over to airwaves to your listeners' unfortunate ear holes. It'll also stop your microphone from getting grubby when you're up-close and sounding sibilants.
A shock mount is perhaps the least necessary of the lot, at least for gaming. These prevent vibrations from traveling through your microphone stand or boom arm and into the microphone, which can come through as rustle, thuds, or otherwise unwanted noise. Certainly a must-have for music studios, unless you are one to slam your way through a match of Apex Legends, you might be okay without.
What's is a good sample and bit rate for a microphone?
Sample rate is the number of samples of audio recorded every second. 48kHz is the most common sample rate you'll see on many microphones, and you shouldn't be any lower than that. 
Bit rate is the speed at which a digital and audio file gets encoded. Without trekking too much into audiophile territory, 16 bit and above is considered a good bit rate.
What connector do I need? XLR or USB?
USB microphones are among the most prevalent for gaming and streaming fare, but you'll sometimes see the more widely used professional connection standard, XLR, make its way into high-end units. Hybrid USB/XLR can offer you the best of both worlds but tend to be more expensive. 
USB is the simpler of the two, and if you're looking for plug-and-play ease, then it's your best bet. However, that simplicity comes at a cost. It's difficult to record more than one USB microphone simultaneously, and monitoring and adjusting the mix will be done digitally. 
With the added complexity of XLR comes a great deal of flexibility that you otherwise wouldn't be able to access without even more complex digital mixing software on a USB mic. You can mix, adjust, and monitor an XLR mic before it ever touches your PC, and that's a massive boon if you're looking for a more complex setup.
The downside to XLR is that they will require additional equipment to connect to your PC. It is nothing wild, just something to interface between the mic and PC, such as the many devices by that name, which often comes with mixing functionality built-in.
How much should I spend on a microphone?
And as PC gamers, we will, of course, always try to get the best we can for less. It's easy to get lost in the deep dark woods that are the world of audio and even easier to spend a ludicrous amount of time and money chasing the best possible setup. But we don't need studio-ready equipment, so the price is essential when looking at how good a particular mic is. 
Think about your use case; if you're only using a microphone to chat with your teammates, chances are, you don't need a microphone with half a dozen polar patterns and have a podcast studio level of quality. Don't spend money on features you don't need or use. Some $50 or fewer microphones are more than adequate and great for gaming. We picked out the best budget microphones that we have tested this year if you need some guidance.