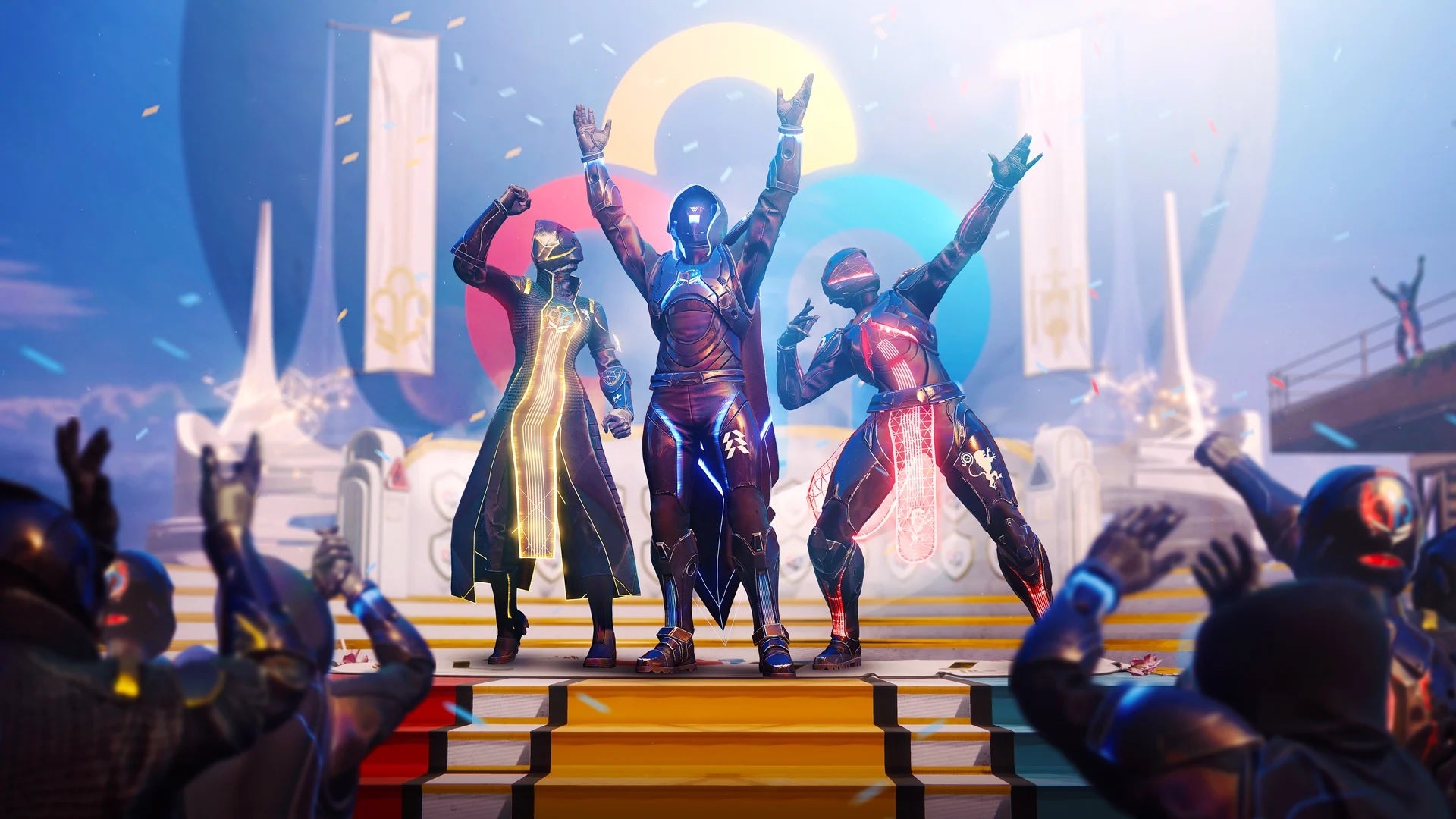 The Destiny 2 Guardian Games are coming back yet again, and with them the annual rise in class loyalty, healthy competition, and cheeky banter is bubbling up too. Announced in the April 28 This week in Bungie blog post, the limited-time event will be dropping onto The Tower starting May 3 for all Destiny 2 players.
For those not in the know, the Guardian Games is an annual occasion that splits players up by their classes. During the period it's active, certain events will provide tokens that can be donated at the tower to add to a community-wide leaderboard. This allows players to earn a selection of exclusive items, sure, but it also adds to the total class score too. By the end of the event, a class will be crowned champion, and a statue will be erected in the tower for the rest of the year.
The news, as you can imagine, has caused class tribalism to pop up in community hubs like the official reddit. As it stands right now, many are giddy in anticipation for the rivalries that'll take root in the community. However, some have paid closer attention to current class popularity with shock, as Titan's have dropped off over the past 12 months. Thankfully, there are boosts provided to lesser-represented factions during the Guardian Games, so it'll stay enjoyable regardless of what kind of player you are.