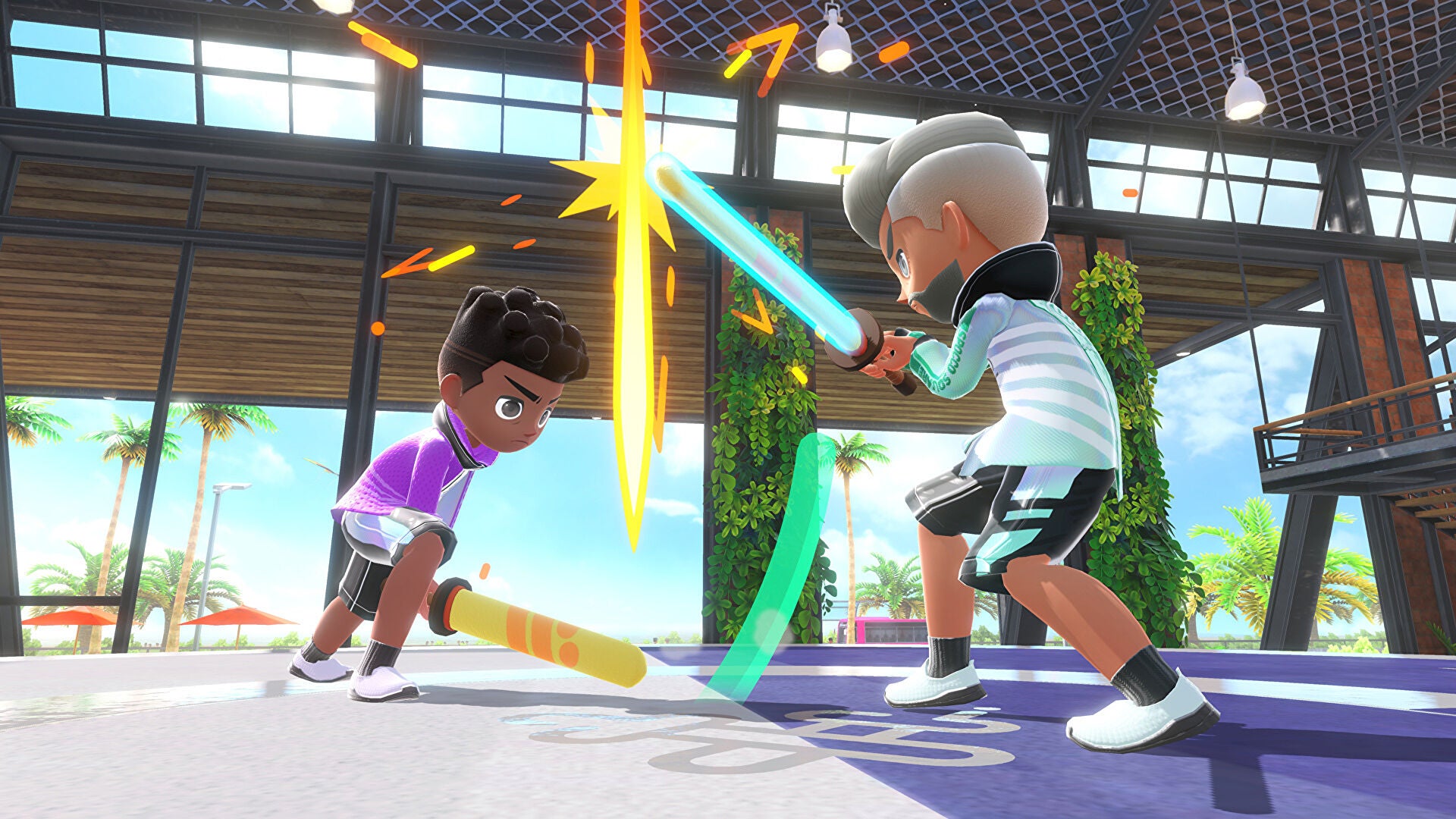 Hello! We've had Nintendo Switch Sports for about a week, but we haven't had access to the online modes yet. Because of this we're holding off on our actual review. But now the embargo's lifted we wanted to tell you a bit about how the game feels offline at least. This isn't a review, then, but good news – we think the game's brilliant.
Nintendo Switch Sports launches with six sports. Tennis, chambara and bowling will be familiar to fans of the series, although there are a few tweaks throughout. Football, badminton and volleyball are new. (Golf is coming as a free update in the autumn.) Today I'll focus on the new games to keep things brisk, but I'll cover the complete package of games in the final review.
Badminton is the most familiar of the new games. It's also the one which I've played the least so far. It's great: inevitably it feels like a lighter, faster tennis, which makes sense. There's a lovely feel to the shuttlecock as it zips back and forth, and while aiming is important, most of the games I've played have relied on the use of drop shots and the more powerful smashes.