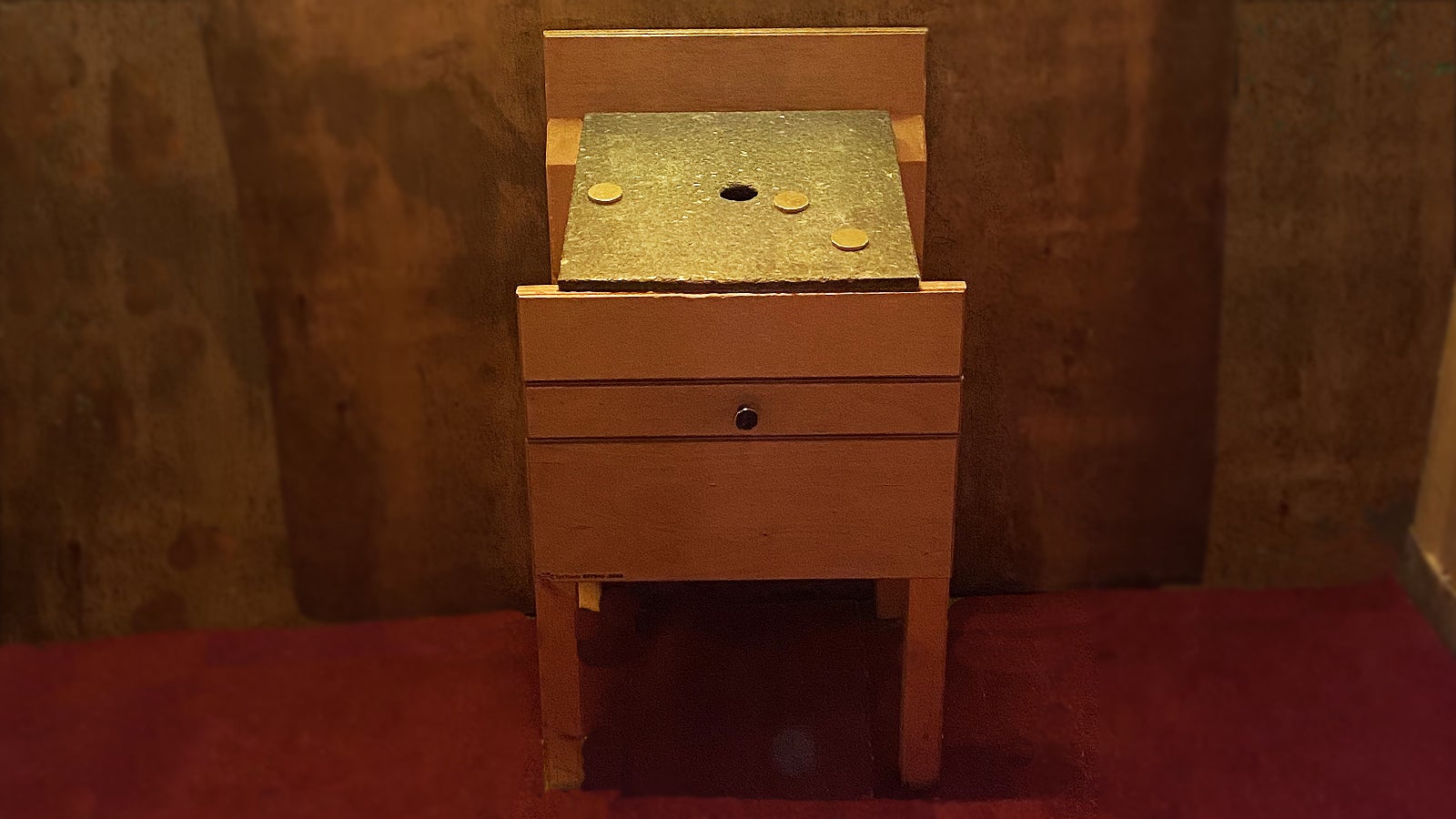 Pass by a pub in Lewes, East Sussex's quaint county town, and you'll likely hear the low, rhythmic clunk! of brass hitting lead. Pause for a moment – perhaps peer in a dusty window – and you might catch the glint of metal as heavy brass coins arc hopefully through the air to land, several feet away, on the soft, sloped surface of a small table. Clunk! This is Toad in the Hole, or just toads, a pub game that's a cross between darts and tiddly-winks. As sure as you'll find Harvey's on tap, you'll see a toads table tucked away in most Lewes drinking establishments – as well as in those among its many surrounding villages.
Exactly where toads got started, it's hard to say – a 1950 Pathé newsreel notes its Elizabethan roots, though the table played in that film (then located in Surrey) includes an ornamental toad sculpture on top seen in some European versions. It seems to be played a bit in Spain – where it is named "juego de la rana", game of the frog – and also in South America – where it is "juego del sapo", game of the toad. Here in England, however, its popularity as a pub game is very much Lewes-based.
But times are changing. In 2021, Brighton set up an entire league of its own, as a flurry of toads tables popped up post-lockdown in pubs across the city, sparking new interest in the game with a younger generation. It's against this backdrop, and following an unprecedented two-year hiatus, that 2022 saw the return of the Toad in the Hole World Championships, the game's annual elite tournament. For local Lewes players, the event stands, as ever, as a chance to compete at what is warmly described as "international" level. For their new Brightonian rivals, on the other hand, it's a chance to flex their fingers and thumbs on the world stage for the very first time, challenging the locals to the crown on their home turf. And for me, subbed in at the last minute, it was a chance to see the experts in action.