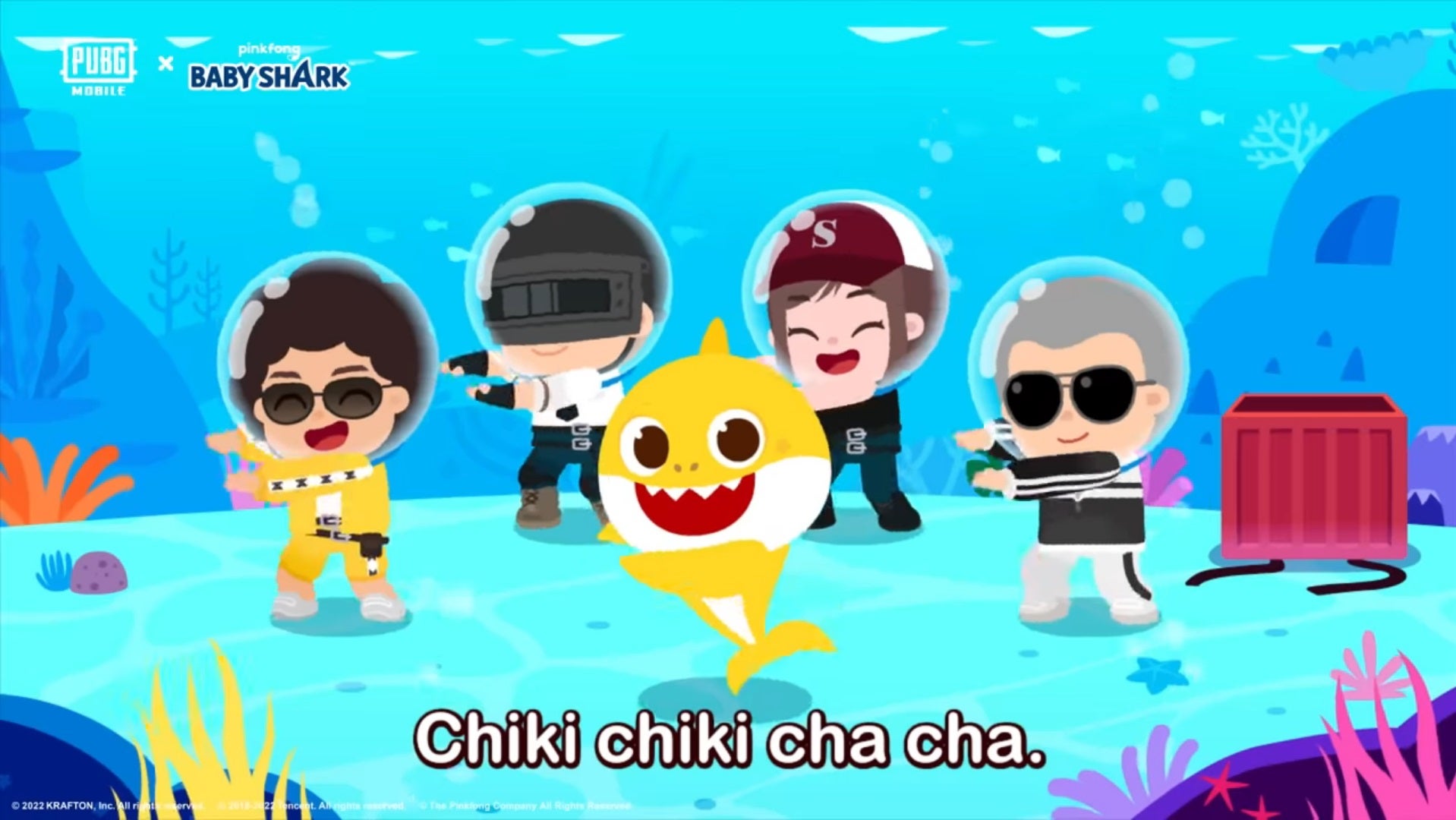 You read that right, the latest crossover coming to PUBG Mobile is with Baby Shark. This song (and accompanying dance of course) has been hugely popular for children since it emerged from the depths back in 2016, and has since spread its tendrils across the internet through several follow-up songs, animations, and a partnership with battle royales apparently!
We've embedded the video below for your viewing pleasure, as four distinct PUBG characters go on an underwater adventure in the search of red drop boxes – typically filled with guns – only to find a Baby Shark with underwater fried chicken in hand. It's a trip.
This crossover is more than just a short video and some chuckles, there's a big Baby Shark event taking place in PUBG Mobile right now which brings a whole selection of themed cosmetics and challenges for players to complete.