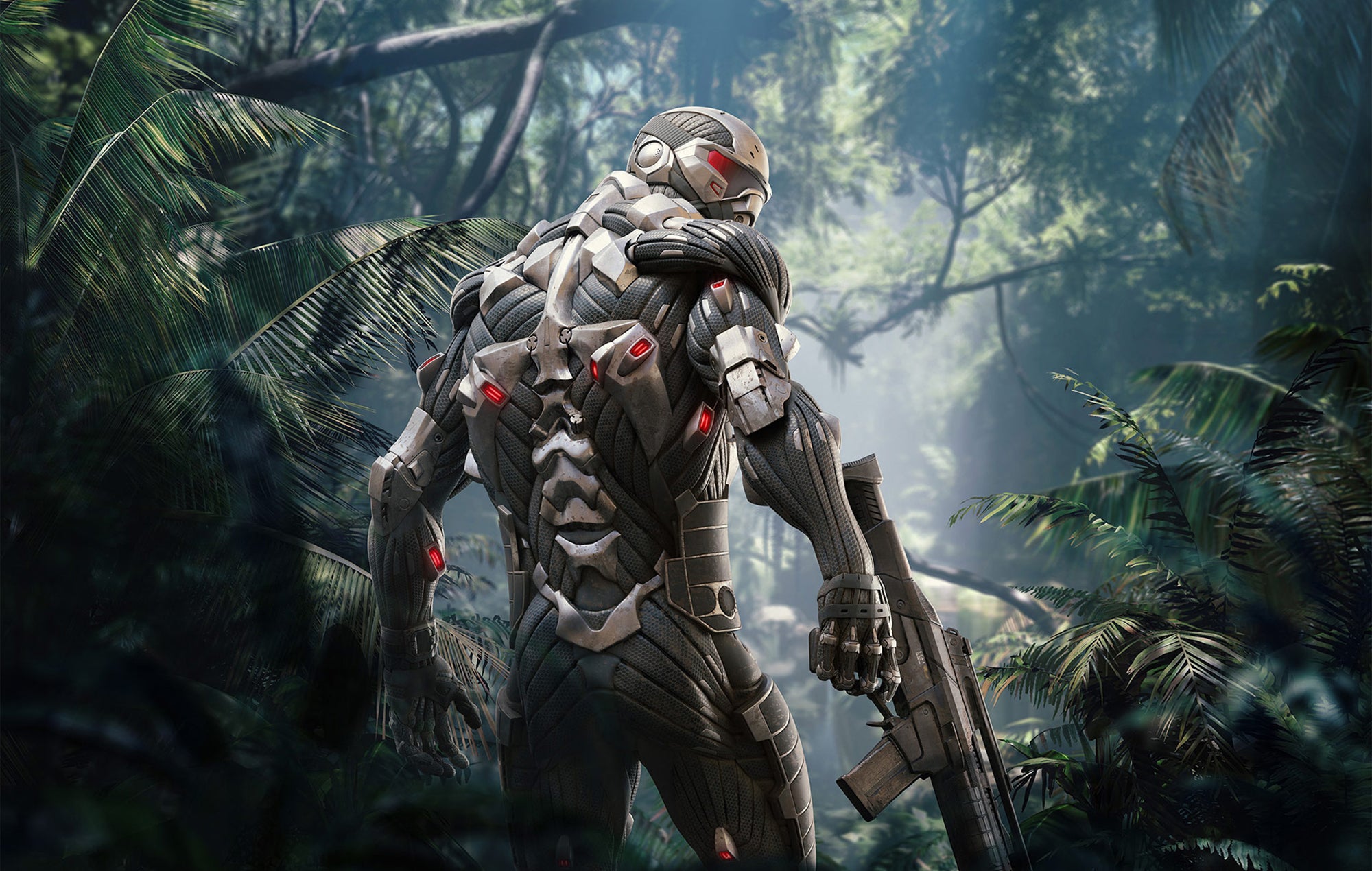 The baptismal fires are waiting. Steam Deck, like countless initiate PCs before it, must be christened: as with every new piece of hardware, one question must be answered. Can it run Crysis? The answer is no, it cannot. The original 2007 release locks up with a black screen. Crysis Remastered though? It boots, it runs, it plays – and with handheld-optimised settings you can get a great experience that almost sustains 60 frames per second. Looking for fidelity over outright performance? It'll do a great job of running at medium settings too at native resolution, effectively putting this portable rendition of the game up there with the original release running at its very high preset – and running at native 720p too.
But this is Crysis and as such, the options are there to bring Steam Deck to its knees, with the 'Can It Run Crysis' mode flipping the measurement of performance from frames per second to seconds per frame – akin to running the original Quake on an ancient 386 processor. Of course, the Deck is a resource-constrained device – and we have to be mindful of that. Ray tracing support in the game has a software fallback, meaning it does run on SteamOS, but it's really not a good idea. Getting decent performance and/or extending battery life is all about a new form of optimised settings – not just the best 'bang for the buck' but also not being afraid to compromise still further. Similar to Nintendo Switch, the smaller screen makes significant cutbacks to fidelity less noticeable during the run of play.
It turns out that there is a good degree of headroom here to the point where I had to wonder – could we actually get Crysis Remastered running at 60 frames per second, or at least close to it? To put this to the test, I used the second level that culminates in a base attack that concludes with dozens of AI and a couple of tanks descending on your position. It's a great place to stress CPU limitations earlier in the game, and we also used it as the crucible for testing performance when we overclocked Nintendo Switch in an attempt to boost frame-rates on the other handheld rendition of the game. Even with low graphics settings – giving more power and performance to the CPU – the big battle sees Steam Deck drop into the 40s.