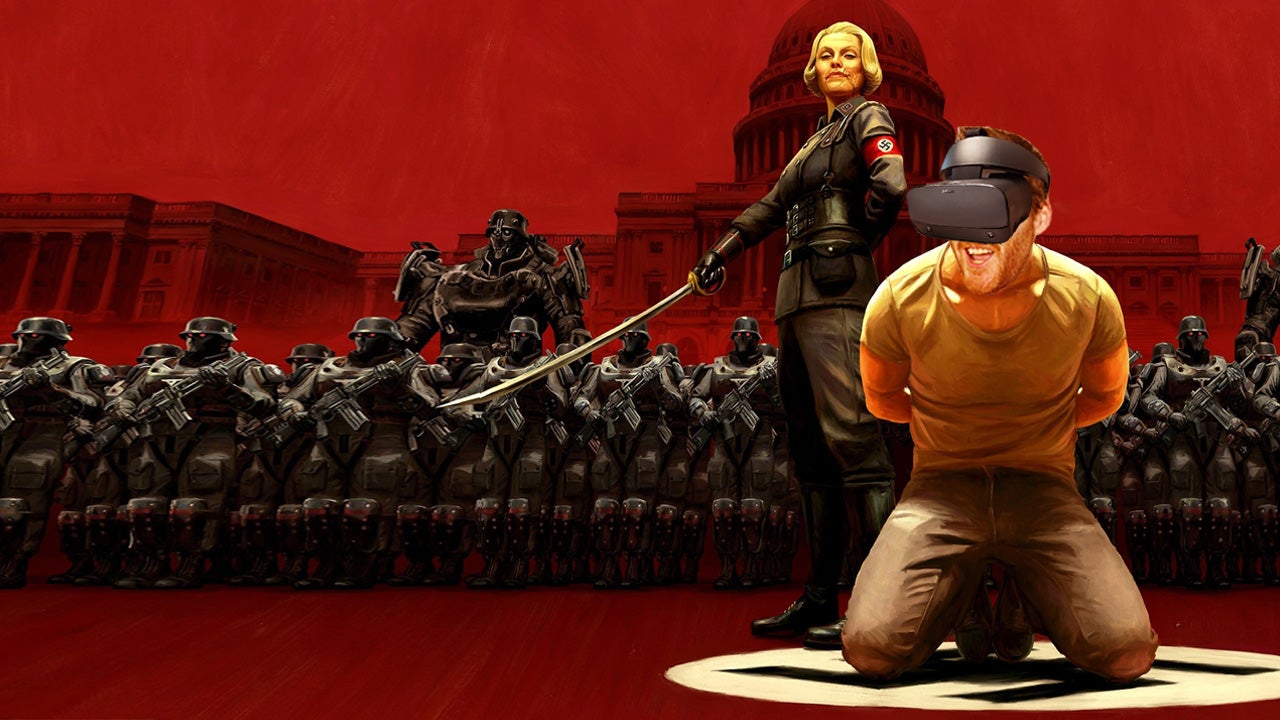 Flat screen to VR modder Helifax has just released a new mod that brings full 6DOF VR to Wolfenstein II: The New Colossus.
The mod itself is free to download from Helifax's website and you can watch me put it through its paces in traditionally immature, VR Corner style in the video above.
The mod itself features "synced eye (single-frame stereo instanced) full 6DOF VR with Ray Tracing (not AER)" which in layman's terms means it looks very pretty and you can fully move your head and look around in all directions.