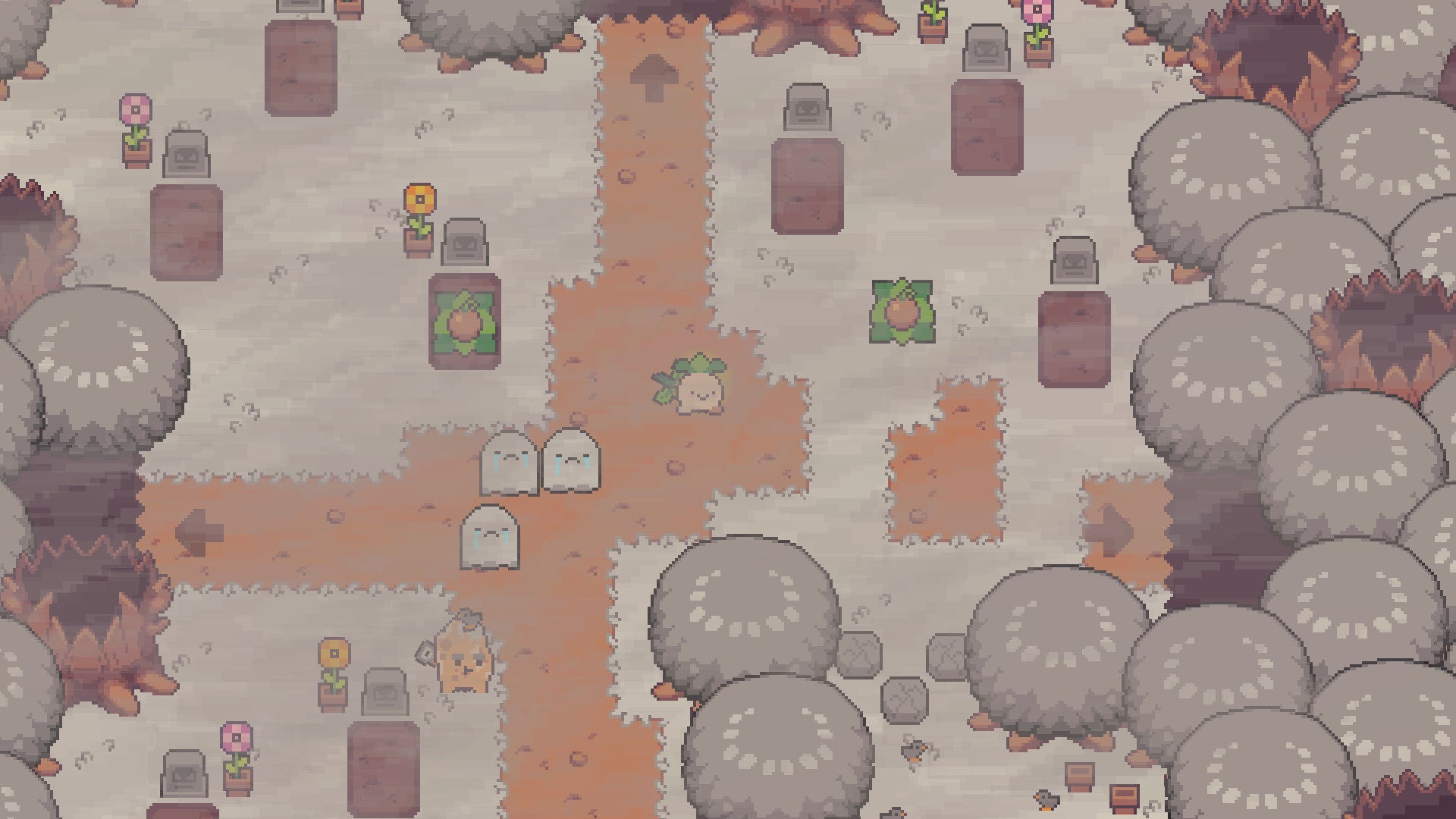 I once read a crossword setter writing about his craft. He said a cryptic should take no longer than an hour to set, and he had decided this because he thought they should take no longer than an hour to solve. I can easily spend an afternoon and more struggling over a cryptic, but that's besides the point: I've always liked the balance of what he's suggesting. An hour to set, an hour to play. Done.
It rarely works that way with video games, I suspect. And this has rarely been more obvious than when I sat down to play Turnip Boy Commits Tax Evasion this afternoon. Here is a top-down Zelda-alike, I had been told, that I could see off in an hour or two. And it was true – two hours and done, although there was plenty left to go back to. I felt slightly bad about it, though. I suspect Turnip Boy took a relative age to put together.
I should say this now: it's a wonderful game, witty, playful, and scrupulously true to Zelda traditions. You're a turnip with a huge tax bill, and so you set out across a compact world to get yourself out of trouble.